Starting a business can be a daunting task. Even if you have a business idea, it is only one of the first steps to starting a new business. A lot can go wrong if you plan poorly and execute even better. But if you follow certain basic steps, you should be on your way to starting a new and successful business from scratch.
So, without further ado, here are the basic steps for starting a new business from scratch:
1. Put effort into research
Every business starts with an idea. So, if you are someone who already has some idea of ​​what kind of business you want to build, you already have the first basic step. But don't relax just yet. Chances are, there are a billion and one brands selling exactly the product or service you offer. So what is it about you, your brand, and your product that makes you stand out from the crowd? This is where the research begins.
If you have a business idea, it's time to start exploring it. Market research and competitor analysis are perhaps one of the most important steps in starting a new business. So don't forget to put in the effort. See which brands are selling the same products and services as you and see what they are doing, what requirements they are meeting and what requirements they are missing. If you can fill that gap that your competitors can't, you have your own unique selling edge (USP for short). And once you have a USP, know that you are officially in the game.
2. Set your goals
You know what your idea is. I hope you also have your own unique advantages. Now it's time to write down the who, what, how and why in a business plan. Who is your target audience? Knowing your target customer base is the most important piece of information you will need when choosing a location, setting a budget, and planning a marketing campaign. You already know what you are planning to sell and how you are going to sell it (which is essentially the USP of your product or service). Finally, dwell on why. Why this business idea? What is its purpose? What gaps does it fill?
Once you answer these questions, you will have a business goal.
3. Write down the business plan in detail
You have already done your research. You know the why, how, who and what of your business plan. Now it's time to put everything together, write it down on paper and structure it.
As part of your business plan, you will define the vision for your business i.e. what are your goals? Where do you want to be in 5-10 years? Write it down before moving on to the mission. The mission is that you record in detail the features and functionality of your product and service, the details of the demographics you plan to target, the unique benefits you discovered in previous steps, and so on.
Next comes pricing. How are you going to price your products? Product prices must be competitive enough that customers prefer your brand over competitors' products. And it should also be able to help you profit from it. The goal here is to hit that sweet spot between affordable and profitable. The last few sections of your business plan should focus on marketing, goals and objectives, and action plans. Once you decide how and where you want to promote your product, what milestones in the business you want to achieve, and what practical steps you plan to take to reach them, you will have your business plan.
4. Develop a budget
Creating your budget again is one of the most important steps to starting a new business. This allows you to understand what you are getting into. Ideally, your budget should be part of your business plan and include all anticipated costs – from production costs, marketing, overheads, etc.
5. Plan your structure
At this stage, you work on the smallest details of the business – from choosing a name to deciding on the structure of the business. Will it be a private business? Do you need partners? This is also where you register your business, obtain the appropriate licenses, and buy a website domain.
6. Work on your funding
How are you going to finance your business? If you don't have enough savings, you will need to work towards getting your business funded by investors. This is where your business plan comes in handy. Include an estimated budget – including production costs, overhead, marketing, etc. – and start pitching your idea to investors.
7. Find the right place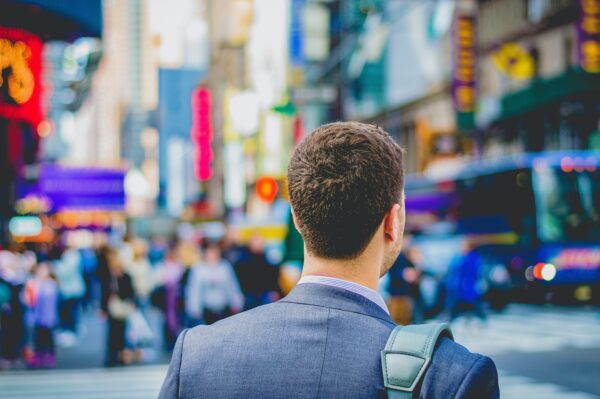 This may seem like a no-brainer, but if you're investing in physical stores, put in the effort to research your location before you complete it. Obtaining the appropriate permits and licenses to open a store in a certain location can be much more expensive than in other cases. But then the same locations could be the main ones where most of your demographic stores are located. If you're lucky, and if you put in the effort, you might just find a place that's not only accessible but extremely underused.
8. Prototype
One of the basic but most important steps to starting a new business is realizing that nothing is more important than feedback. Customer reviews will not only let you know what you are doing right, but also what you are doing completely wrong. But don't be discouraged if your product has more flaws than you expected. That's what beta testing is for.
Before deciding on the final design of your product or service, prototype it and distribute it for beta testing. This part of market research is extremely important because it can point out problems in your product – if any – before you have officially invested all your money in the final version of the product. Gather data from the feedback you get from beta testers and use it to mask flaws and flaws in your business plan and product design before making your final decision. Most likely, this stage will help you recognize not only problems, but also certain USPs of the product that you were not aware of before.
9. Work on your online presence
The world has moved online and brands are doing their best to keep up. The digital world, with its millions of e-commerce platforms and social media channels, can help decide the fate of your business from the moment you start. So, work on building an online presence for your brand—from Instagram accounts, Facebook pages, to dedicated websites that represent your brand's tone, style, and position in clear and concise detail. Remember that your brand's online presence can create an indelible image of your brand in the minds of potential users. Make good use of social media channels and you will find your business going viral from the day you first open your doors.
10. Invest in Marketing
There is a reason why all brands – big and small – have a separate fund for promotion and marketing. The quality of your product is secondary. The main thing is the image that you create in the minds of potential customers. And marketers can help you with that. They can predict market trends and help you create a USP by creating market demand for your product with a simple Instagram carousel post.
Vinod Janapala
.