67 percent of people go hungry in the poor areas of Neuquen, The data is generated from a survey conducted by ISEPCI within the framework of Household Indicators of Access to Entitlements (IFAD).
"The IFAD is a national monitor on the status of access to rights in popular neighborhoods that families visiting soup kitchens and picnic areas are experiencing," explained the new director of ISEPCI Neuquen. Mercedes Lamarca, who highlighted that "data on food, access to services, education, health, housing and social assistance were systematised."
Lamarca listed the most prominent data from the survey. "In the food category, it appears that 67.3% have reduced portions, eliminated some meals of the day or denied themselves some food, with which they suffer from "food insecurity".
"With regard to health, it is clear that 95% of those surveyed go to the public system, that 26.6% of households have a disabled person among their members and that 54.5% reported problems getting appointments", He added.
Education item is the one which gives the best results. "85.3% had no difficulty maintaining their studies and only 3.1% dropped out of school in the last 2 years," said the ISEPCI director.
Lamarca Escobar.jpg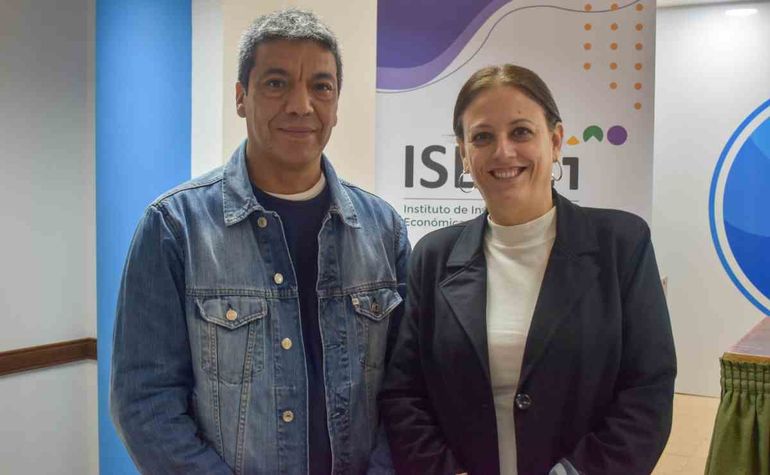 Jesús Escobar and Mercedes Lamarca report on hunger in Neuquen.
"Only 56.8% of soup kitchen goers own a home and 38.9% suffer from overcrowding; means to say that 3 or more people live per room, without counting the bathroom and kitchen "; There are other notable data.
With regard to access to services, the IFAD report states that 83.2% have networked water, 65.2% have sewer, 81.2% have electricity, 59.1% have a gas network and 87.6% have an internet connection.
606 households were surveyed in the province and 31,525 people were interviewed, Of the total universe surveyed, 73.4% receive social assistance from at least one program and 95% are below the poverty line.
All these data will be distributed as inputs for analysis to various organizations such as Ombudsman, Consumer Protection, Bishopric, Newquan Legislature, among others.
New authorization in ISEPCI Neuquén
Jesús Escobar, the presidential candidate of Libres del Sur, announced that Mercedes Lamarca was appointed director of the Neuquén Regional Institute for Social, Economic and Civil Policy Research (ISEPCI).
"ISEPCI is nationally recognized as one of the statistical survey centers that provide data on what is happening in the country," Jesus said, countering this with information disseminated by INDEC or large consulting firms. doing "that which responds to the interests of the more wealthy".
Escobar said that "it is a great pleasure that Mercedes is in charge of ISEPCI because of her enormous competence, integrity and sensitivity."
Summary of reports on plates