It seems that in many places in rural America, the 2020 election never ends. Signs that say Trump 2020 continue to dot the side of the road, Trump flags still fly and Trump hats are still in vogue.
Unlike previous presidential candidates who went missing after losing elections, former President Donald Trump is still loved by his supporters.
This is not just a personal opinion; Trump's merchandise market is still strong. Across the country, many family-owned stores continue to sell all kinds of Trump gear.
Trump's continued popularity is amply demonstrated in Ellijay, Georgia, a small mountain town of 1,736. There, Alicia Dougherty and John Locke run Ellij Trump's store.
The store sits on the corner of a red brick mall under a fabric sign featuring Trump and former First Lady Melania Trump holding the American flag. Dougherty said she was somewhat surprised that clients were still coming in months after the election.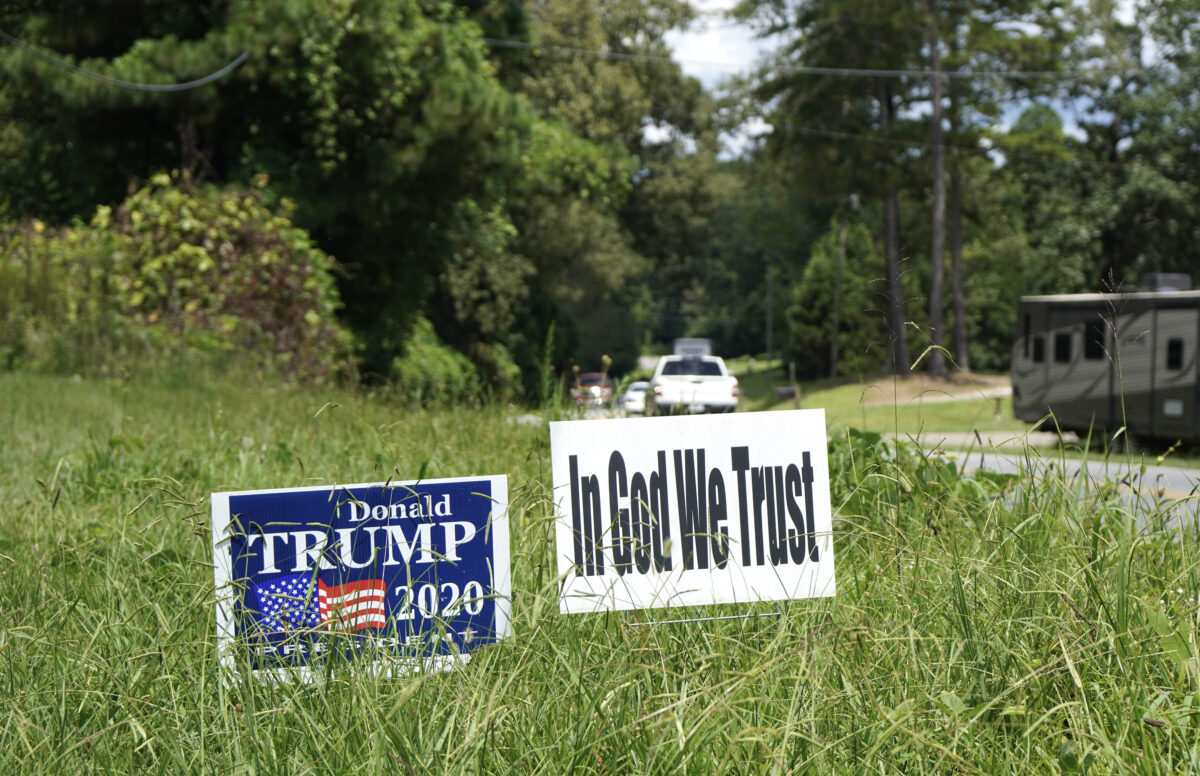 "We're just managing," she said. "And we knew that the elections would be a cut-off point. And the inauguration has become another starting point ".
Ellij Trump's store is nothing out of the ordinary. Across America, no fewer than 20,000 of these small shops buy and sell Trump's clothing, said Ron Solomon, owner of the nationwide Trump clothing company Maga Mall.
Trump's treasures
The walls of the Trump Store are crammed with merchandise, from Trump's carved cutting boards and wooden weapon crates to shirts, stickers, hats and Trump flags. Well-organized displays showcase passion for Trump, patriotism, and faith.
Dougherty said the two life-size cardboard images of Trump are popular with clients for photography.
According to her, the store boasts visitors from all over America. They are native to Florida, Maine, California and other countries.
"People still love Trump," she said. "Every time someone comes from out of town, they come and take things for their family."
While sales declined slightly in February, sales have increased since March, Dougherty said. A typical week brings 200 to 400 customers to the Trump Store.
For many, the store seems like a safe place to talk about politics, share news and spend time together, she said. Some customers talk for hours with Trump Store staff.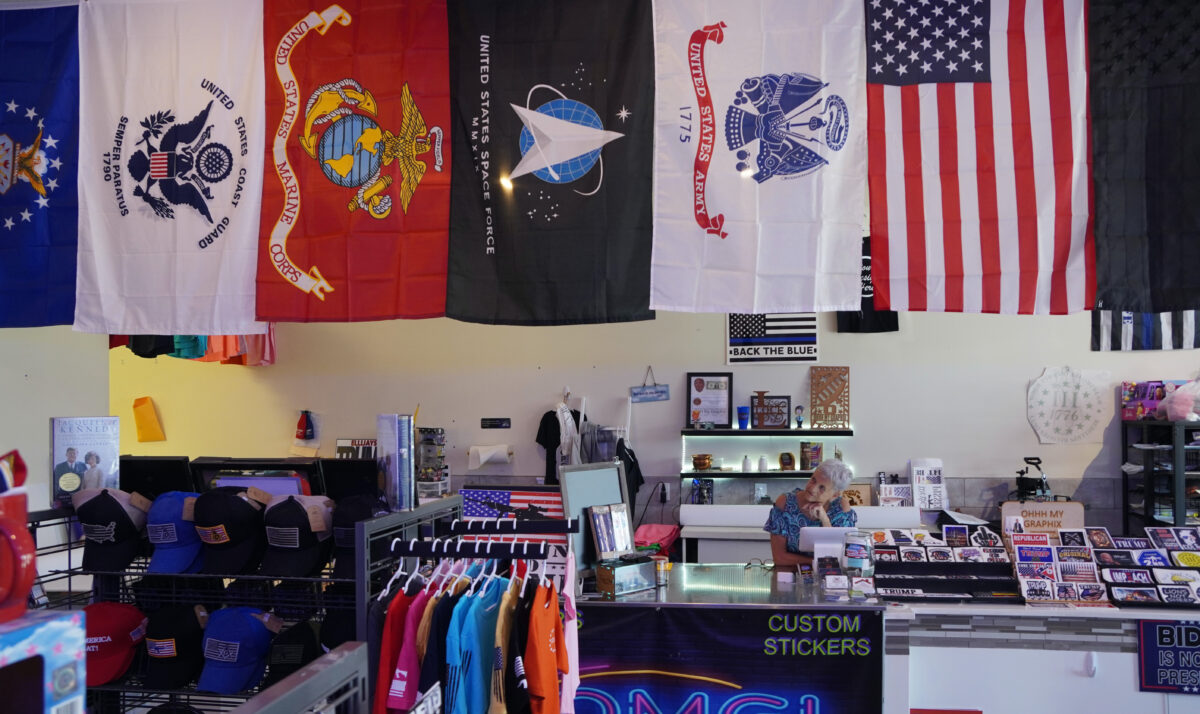 Dougherty said there were even more clients ahead of the election. Lines were drawn around the mall. Although the store hasn't received such numbers since then, business is still bustling.
According to Dougherty, Locke and many of the store's customers, the 2020 election was stolen from Trump by a left-wing conspiracy. For them, the veracity of this is beyond doubt.
"We know Trump won the election because it was rigged," said local resident Kurt Aven.
"The elections were rigged," said local Karl Taylor.
Despite the confidence with which they announce the collapse of America's electoral system across the country, Trump Store customers seem surprisingly calm about the situation.
Solomon said he and other Trump supporters believe that the turnout in favor of Trump and Trump-backed Republicans will be so massive in the next two elections that it will crush any future election fraud attempts.
Solomon said he believed changes to electoral laws would help prevent fraud. He is very confident that Trump and Trump-backed Republicans will win next time.
"We're going to bring the Senate back, we're going to bring the House back, and if Trump runs, he wins," he said.
For many Trump Store customers, Trump is more than a presidential candidate. They say he is a moral leader with a quality that few Americans and fewer politicians have: he speaks his mind.
Many visitors also said Trump's wealth was a testament to his moral character. Whatever the reason Trump ran for president, he's not to get rich.
"It should only be because it relates. He is not a professional politician. He's just an ordinary guy who loves America, "said John Udine. "Does he basically talk openly about everything? Yes, and [that] many people are annoyed. But I think in rural America, especially in cities like Ellijay, we needed it. Because we are tired of politics. "
"He's kind to the people and loves this country," said Atlanta resident Norm Hatke. "He's in it for the people. These are his values, I'm going to say that these are his family values. He has all the strength he can muster and he has all the money he could ever wish for. So if you have both, why do you need to take on this role if you just don't love this country and don't love people? "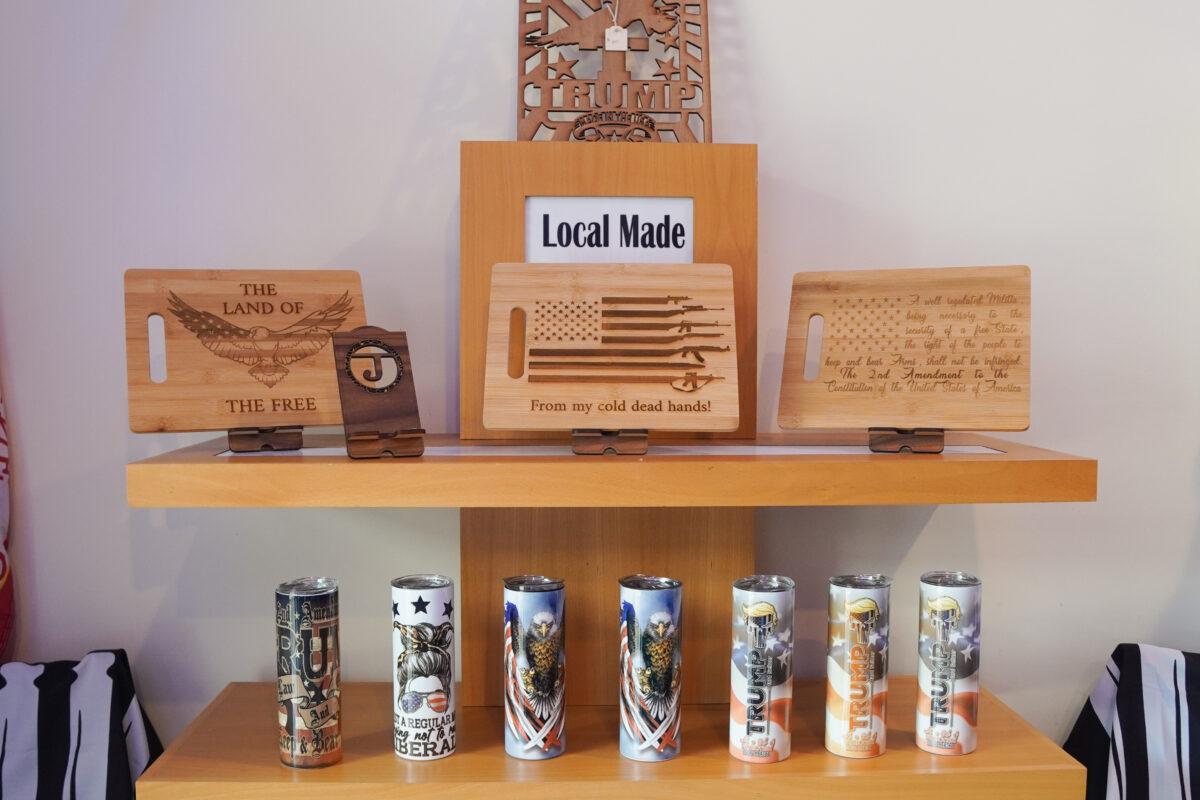 "He stands for what he says, he is a man of faith, he has a real character," Aven said. "He has done the most for our country in a long time."
For some reason, Trump seems to all his supporters at once. Most importantly, he embodies the hope for change in America, where people no longer trust each other.
While they appreciated the person who speaks out regardless of the consequences, many Trump Store visitors said they did not want to wear Trump's clothes in some places because they might face attacks from political radicals.
The Trump Store has already faced discrimination from Google for its policies, Locke said.
Google has removed the online profile of the Ellijay Trump Store from its website, he said. Moments after entering the code from Google to register as a company, he received an email stating that the store had been flagged as suspicious.
As of today, the store does not appear when you enter "Ellijay Trump Store" in a Google search engine or on Google Maps.
In Atlanta, Udine said he was afraid to wear a MAGA hat in public because people might spit on him.
"We know very well that if I were wearing this hat in Midtown or Buckhead right now, this is exactly what would happen," he said.
He cited several notable incidents in which Trump fans were publicly harassed or attacked.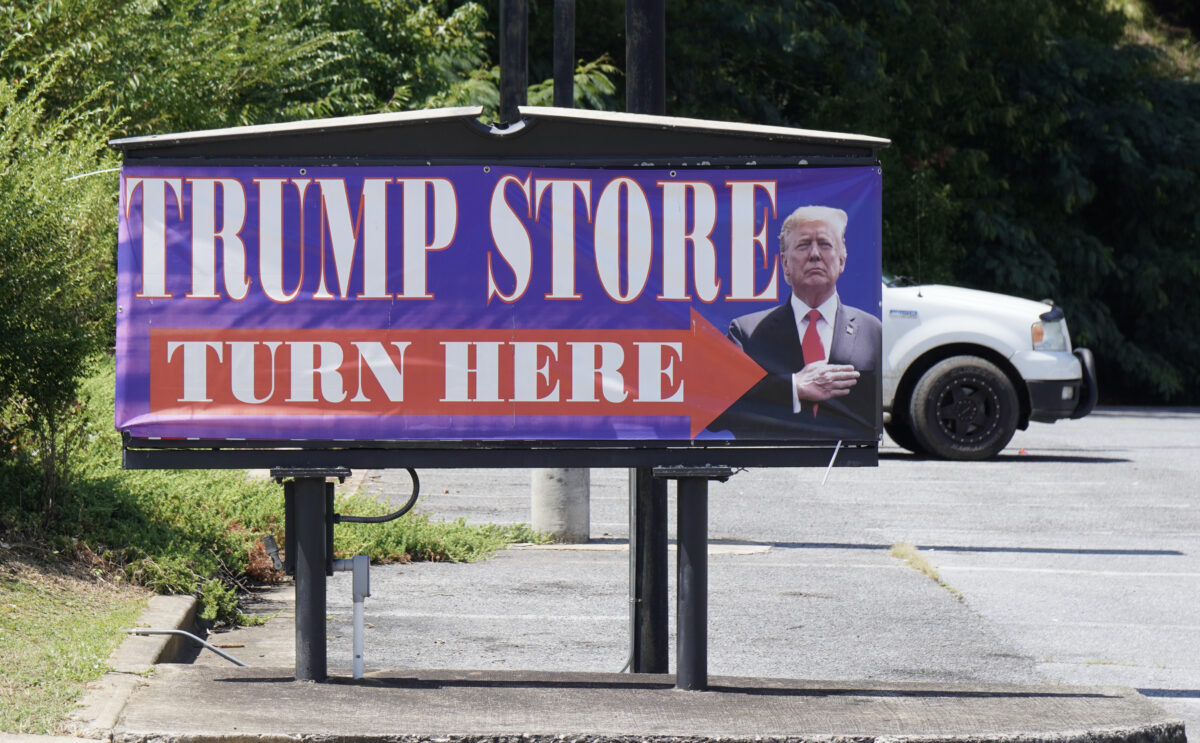 "I don't see any of my colleagues, for example, belittling a Biden supporter or trampling on their sign," Udine said. "I think we are more respectful of our fellow citizens, regardless of their position."
Trump fans fear harassment from people who dislike Trump, but fear goes in the opposite direction.
Linda, another local resident who didn't want her last name to be published, said she didn't like the rift caused by Trump or the continued insistence of his supporters for his election victory.
"We honor people who adore him. We will never make anyone feel bad for supporting Trump, "she said. "But we feel like we can't talk about our feelings."
Linda said she felt that if she spoke out against Trump, she would face negative repercussions from Ellijay and those close to him.
Some of the rougher items in Trump's store may bother people who disagree with Trump or like other politicians. The counter displays the icon "[expletive] Biden ". According to Dougherty, the best-selling item in the store is toilet paper featuring Nancy Pelosi's face. In second place is toilet paper with Joe Biden's face.
But "in the end, we are good people," Dougherty said, referring to the people of Ellijay. "We are respected and that's why everyone wants to move here."
…