Alex Abrines did not mince his words when he criticized the referees' actions and pointed out that they were to blame for Spain's defeat by Canada. In his statements, the player expressed dissatisfaction with the leading role he felt the referees played in the games.
"I don't know if they'll fine me, but the arbitration is unfortunate. You are too protagonist and that can not be. Not only in this game, but also throughout the tournament, the refereeing performance was poor. I'm not complaining because they whistle for or against, but they end up going one way or the other one day and that can't be," Abrines said.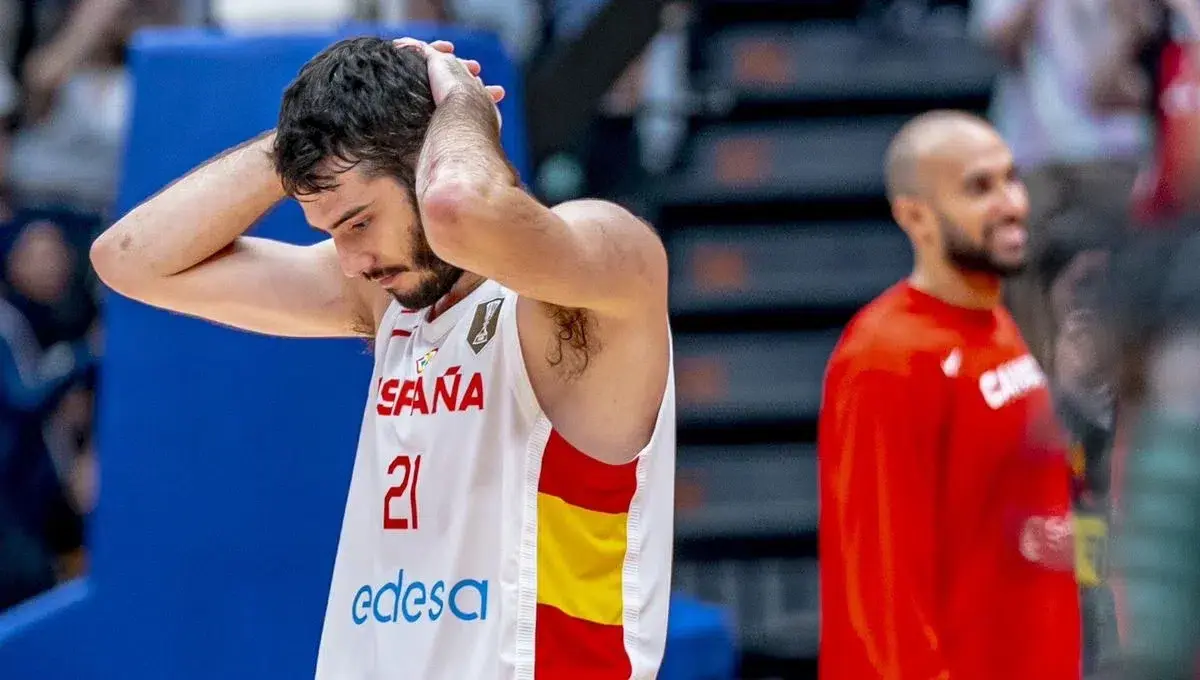 Álex Abrines criticizes the referees for being responsible for Spain's defeat by Canada
The player stressed that in a game the size of a basketball World Cup, where two teams risk everything, The protagonists should be the players, not the referees. His criticisms centered on the perception that referees were making decisions that had a significant impact on the game and that their consistency throughout the tournament was questionable.
Likewise, the player analyzed Spain's loss to Canada and left a final reflection. "We don't like to go out without fighting for medals, especially with this team.". It's a bit of impotence, anger, ambition, but this year he didn't do it. You have to walk with your heads held high because we took part." Abrines' words reflect the Spanish side's frustration and disappointment at not having achieved their goals in the tournament.
The importance of consistent arbitration
The loss to Canada ended Spain's dream of a FIBA ​​medal, a tournament where an outstanding performance is always expected from the Spanish team. However, the controversy surrounding refereeing and its potential impact on the final score was at the heart of talks about the game.
And without a doubt Álex Abrines' criticism of arbitration raises questions about the importance of consistent arbitration and especially at sporting events of this magnitude. Basketball fans and pundits alike debate whether referee decisions should have such a big impact on game outcomes. Ultimately, the Spaniard's performance at the Basketball World Cup and his courage in voicing his opinion on the arbitration sparked a debate.