provincial secretariat Central of Cuban Workers (CTC) In the killings reiterated the absolute priority of the ongoing process for the preparation and signing of collective labor agreement (CCT), a rule that should make the legislation on labor matters relevant in each business or budget unit.
Tammy Martínez Dominguez, responsible for the labor and social affairs sector, explained to the workers that training plays a determining role at each stage of the case concerned.
In the office he lives with official Camilo Pérez at the CTC's headquarters, on Milanes street, between Dos de Mayo and Manzaneda, Martinez considered the signals he received from the higher body in January and again in April as critical moments. Signing between the Secrets of National Unions and General Guidelines for Collective Bargaining.
,The objective is to achieve quality in CCT, and that they do much more than satisfy the task of agreeing all parties involved in a production process or services to efficiently fulfill their corporate objective.Martinez said.
To achieve this and the signing of the CCT in July, he specified, strategic steps must first be overcome, such as the preparation of diagnostics, the creation of an objective bank of problems, which identify issues that affect or concern employees. be consistent
The second thing, he said, is to be able to prepare a good CCT project, which will then go through a detailed examination in a gathering of colleagues and activists, so that it can be improved or enriched.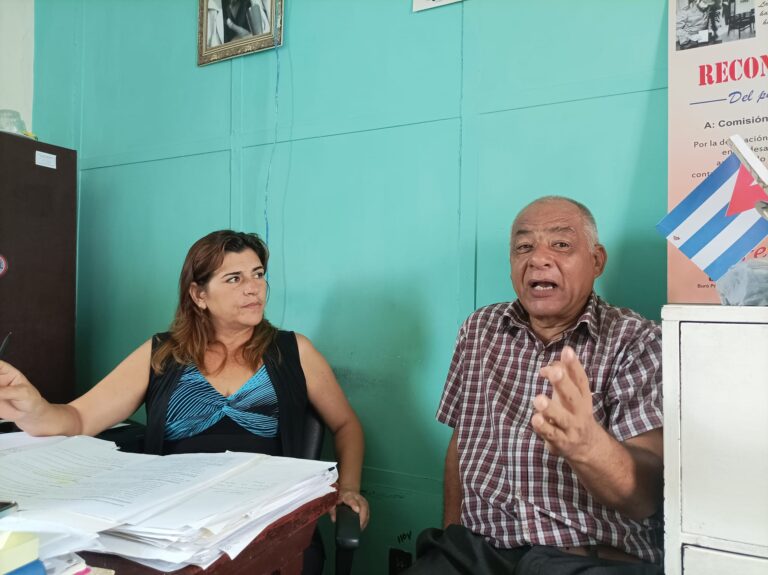 Camilo Pérez mentioned the challenge of unions and employers to make the CCT reflect essential topics such as the preparation and approval of the economic-financial plan, stimulating payment systems, the destination of benefits and their distribution, pay for high performance, or performance Issues such as assessment, remote working, safety and health at the workplace.
According to Martinez's criteria, this will only materialize with well negotiated commissions.
"That is why we have made focused efforts in this regard. Insisting on joining a consortium of knowledgeable colleagues with the ability to interpret legal norms that are amenable to analysis, genuine discussion, so that negotiation does not become a formal task,
He noted the role played by a multidisciplinary group, which includes members of the provincial branch of the National Association of Economists and Accountants and CTC training personnel, who advise and visit labor collectives.
,Everything that is done is aimed at preventing the CCT from becoming a dead letter at birth. Here in Matanzas we are monitoring, checking, exchanging, going on grounds to understand the value of this kind of Magna Carta of the labor collective.,
by Juanita Perdomo / Workers
Post Views: 155