There was something strange in the purchase of a Fedex warehouse in Wisconsin by Amancio Ortega. It was a relatively small operation in a sector, logistics, in which Pontegdia was not grand. It may sound like an experiment, but it was really just the tip of the iceberg. The operations in Wisconsin and later reported operations in Philadelphia are part of a larger landing by Inditex's founder and main shareholder in logistics real estate in the United States. According to an investigation conducted by EL PAÍS, it has closed block purchases of seven distribution centers of major companies for $905 million (the same amount in euros at the current exchange rate).
These are strategically located distribution properties with long-term contracts leased to major companies: Amazon, FedEx TJX, Home Depot and Nestle. In this sense, they are the jewels of logistics. Separately, they already constitute significant investments, but the largest operations carried out by Ortega's holding company – in real estate or any other sector – have been negotiated together. The investments are in five states: Texas, Pennsylvania, Wisconsin, South Carolina, Virginia and Tennessee, according to property registry data from the states, cities and counties consulted by the United States Stock Exchange Supervisor and Communications for Real Estate Sources. ,
The United States has become the largest investment market for Pontegdia, which declined to comment on the operation. In that country, Amancio Ortega's company traditionally invested in office buildings and, to a lesser extent, hotels and commercial real estate. However, this year it has made a double jump. On the one hand, with the agreement to buy a luxury housing skyscraper in New York for 500 million, and on the other, with the offensive in the logistics sector. The company maintains its investment philosophy: quality assets, with predictable earnings. In the case of rents, stable and solvent tenants, as in the case of logistics centres.
The acquired assets are FedEx's logistics center in Menomonee Falls, on the outskirts of Milwaukee (Wisconsin), which was liquidated in early August for $35 million. Second, the purchase of Marshall's department store brand distribution center in Philadelphia (Pennsylvania), part of the TJX Group, Inditex's rival in the fashion business, has come to light. According to public records data, the operation amounted to 148.1 million.
These were not isolated operations. Ponte Gadia Compass, domiciled in Florida, acts as buyer in all respects and has also acquired a distribution center in Briningsville (Pennsylvania), operated by Swiss multinational Nestlé, of which Pablo Isla, president of Inditex until last March, was incidentally a director. Huh. , In the United States, Amancio Ortega's company, directed by Patricia Alonso Gonzalez, has disbursed $137.6 million in Lehigh County property records, according to documentation consulted by EL PAÍS. According to that record, now the seller paid 61.8 million for the property in May 2019. The center has 1,045,000 built-up square feet (97,000 sq m) and a long-term rental contract with Nestlé, initially until 2028.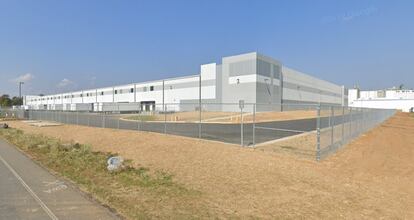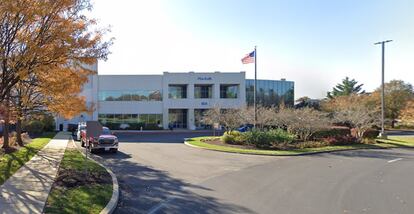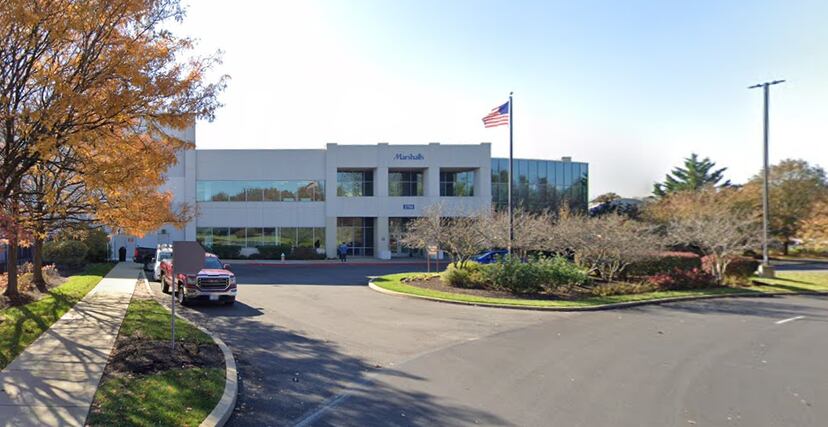 One of the purchases is a Home Depot distribution center in Winchester (Virginia) on the outskirts of Washington, for which Ponte Gadia Compass has paid $74 million to Verit OW Winchester VA, which bought it in June 2019 for 54.4 million . The operation was made public last August, according to the document EL PAÍS had access to. About 43,300 square meters have been constructed in the centre.
Other properties in that portfolio include two logistics centers leased from Amazon, each of which has a 1,016,000-square-foot (94,000-sq m) built-in. One is located in Charleston (Tennessee) and was owned by another company called Verit OW Charleston TN. The other is in West Columbia, South Carolina and was owned by Verit OW West Columbia. Ponte Gadea Compass has also left a trace of its activity in the public records of the said states, but the transaction figures are not known for now. Not all states require price disclosure.
Those six properties were part of the initial logistics portfolio in which real estate group Verit, Tiger Alternative Investors, Korea Investment and Securities (KIS) and Ocean West were initially partners. They were incorporated into two divisions called Diamondback Industrial, but the real diamond, the jewel in the crown, was the seventh acquisition: a massive 2.3 million-square-foot (213,000-square-foot) Home Depot warehouse and distribution center in Dallas, Texas. Square meter. ), purchased on August 11, 2020 for $246.7 million and now also acquired by Ponte Gadia Compass.
Real estate giant Realty Income bought Verit and, along with its partners, decided to put that portfolio of seven properties up for sale, both to raise cash and to undo that legacy as a result of the merger with Verit. . Pontegdia has seized the opportunity and collectively took over the portfolio. In its second quarter results, registered with the United States Securities and Exchange Commission (SEC, for its abbreviation in English), Realty Income reported the sale: "In July 2022, six of the seven properties were sold. Our industrial alliance has been acquired in connection with the Verit merger and the seventh asset is expected to be sold later," the company told The Observer last month. "The gross purchase price of the property is $905 million," he said.
Amancio Ortega is investing in a multimillion-dollar dividend from Inditex to diversify its assets. The real estate sector has been his favourite, though entry into infrastructure companies with predictable and guaranteed returns is making his way into his priorities. Pontegdia has also focused its attention on electricity, gas and telecommunications networks and renewable energy companies.
This year 2022 is particularly active in investing for the investment arm of Amancio Ortega. In January, it closed the purchase of the Royal Bank Plaza skyscraper in Toronto for 843 million euros, the highest price it has paid in its entire investment history. In April, it closed the largest acquisition of an office building in Scotland by paying the equivalent of around 237 million euros for a property in Glasgow. In July, advanced negotiations were announced for the purchase of 19 Dutch, a 64-story luxury housing skyscraper in New York for rent for approximately 500 million euros. With the logistics aggressive in the United States, the acquisition of Pontegadia passed the 2,000 million mark this year, marking a milestone in Ortega's investment history.
Logistics has always been a strong point and a distinguishing factor for Inditex. The company uses its own distribution platform and combines these capabilities with the integration of physical and online stores to obtain additional capillaries. But beyond Inditex's logistics, Pontegadia had not entered this business. Now he does it almost as much as a financial investor, as he leaves management in the hands of Realty Income in exchange for a canon, according to information provided by the latter in a conference call with analysts.
Subscribe to continue reading
read without limits