Here comes this interesting proposal for a small electric SUV from China. In terms of concept and dimensions it rivals the Dacia Spring 65, although it is larger and more capable, with two rear seats 'included'. We put it in quotes because the Baojun Yep is a minicar whose bold and boxy appearance is reminiscent of the Suzuki Jimny and even the Renault 4Ever Trophy concept that will lead to the new Renault 4, although the Yep is only 3.38 meters long, 1.68 m wide and 1.72 m high.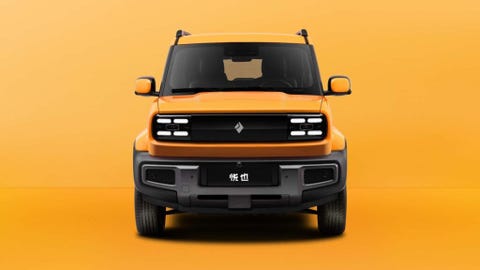 baojun car and driver
The brand has approved it as a four-seater, although the rear ones are too small and cancel out the trunk altogether. But there's a trick: Being a plug-in car, there's a small compartment under the hood where you can leave a few bags. In the case of lowering the rear seats, the volume, which is 715 liters, exceeds that of the saloon.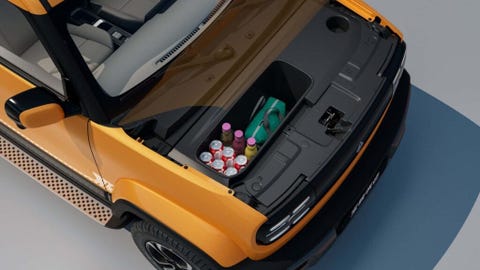 baojun car and driver
The Baojun Yep is powered by a 67 horsepower electric motor that reaches 140 Nm of torque. Due to its compact size and not very large battery, the weight is less than 1,100 kg. The manufacturer declares a maximum autonomy of 303 km per full charging cycle, which is affected by the fact that the top speed is limited to 100 km/h.
at a knockdown price
In China, the Baojun Yep has just started selling and is succeeding in its launch, as it costs between 10,500 euros (the price corresponding to the cheapest version) and practically 12,000 euros (the most equipped Yep).
baojun car and driver
And this is happening, first of all, because of aesthetics, which is very popular; second, because of its electric position and a real autonomy of about 200 kilometers; And third and last, for its equipment, as it includes LED headlights, a 10.25-inch digital screen for the dashboard and another one of the same size for the multimedia system, parking assistant, 360-degree peripheral cameras. It also mounts a small external screen at the rear to which messages and animations are projected.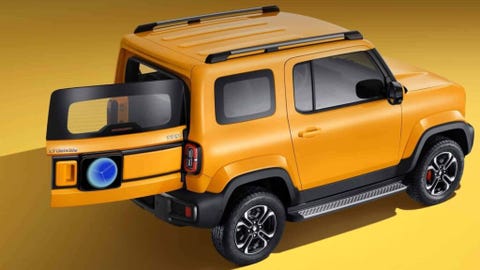 baojun car and driver
(translate to tag) suv