Today Armie Hammer is 37 years old and one of the most popular actors in the entertainment industry. But he does it away from public life; what happened to him? Ever since he faced one of the most unlikely and surprising scandals In Hollywood's recent history, the information that is known about him has made more and more headlines.
Let's recap: what exactly happened to him, and why is he accused of being a cannibal? Armie Hammer, a great actor from a powerful American family who was already making a name for himself in Hollywood, had his reputation rocked in 2021. He was Married to Elizabeth Chambers for ten years, a presenter and television personality, and they had two children together. Despite the fact that they broke up in the year of the pandemic, the interpreter appeared to be living a perfect life that closely followed the American white male cliché. But it was nothing more than a mask.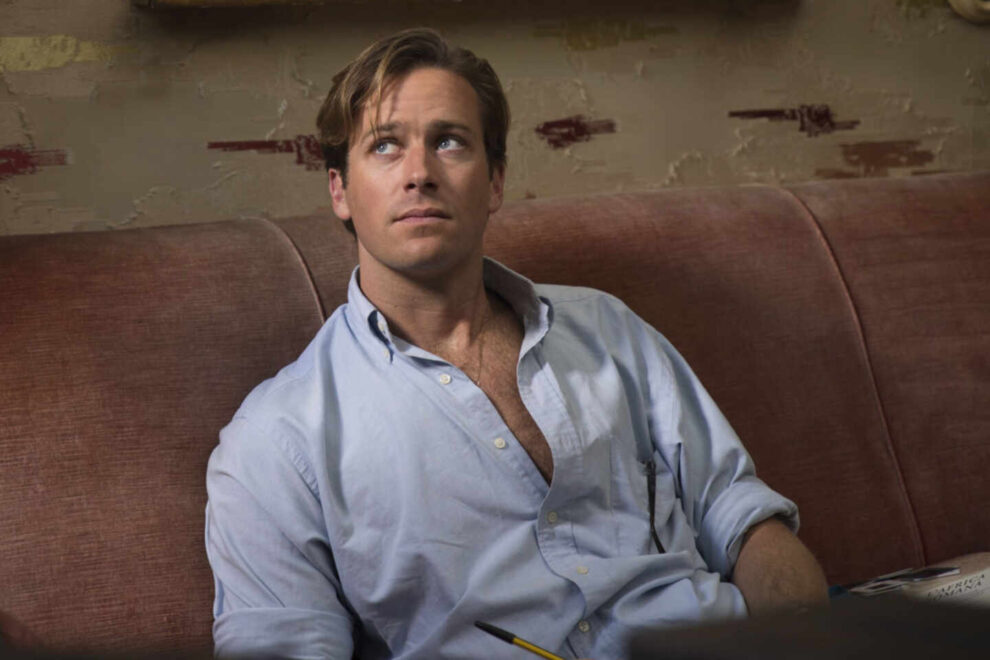 Allegations of infidelity, abuse, BDSM and cannibalism
An anonymous account began posting screenshots of conversations with Armie Hammer, revealing it had an affair with the actor. But it wasn't a normal extramarital affair. Among the messages are those in which he claimed to be a "100% cannibal".or said things like "I need to drink your blood."
The person who denounced Armie Hammer's behavior assured that the actor manipulated and executed her BDSM practices, some without consent, and much more. But after the first allegation, more victims and more chilling stories of sexual harassment and abuse emerged. One of them accused the actor after he raped her in Los Angeles in 2017.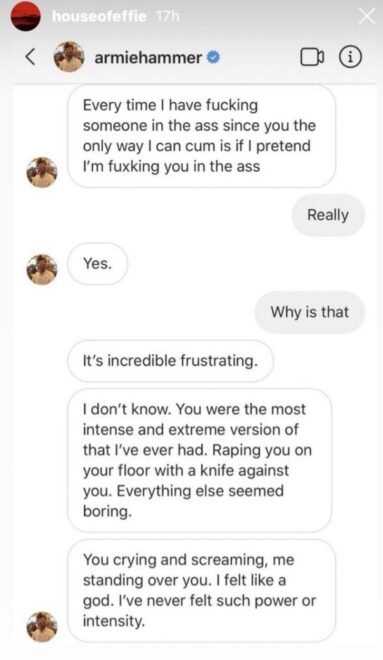 A secret Instagram of Armie Hammer spotting him also appeared to show him getting high with tied-up women in bed, which is difficult to explain in other situations. His agent, projects, and even his wife began leaving him, after which a statement was released stating that the interpreter would do so in a rehabilitation center. Meanwhile, the police investigation and their marriage continued.
But Armie Hammer didn't want to stay and wait for the consequences, He lived in the Cayman Islands., where it should have been in those years. There he worked in a real estate company, where he sold shared apartments and holiday homes last summer. The choice of this archipelago is also no accident a tax haven is the habitual residence of the parents. It is currently unknown if it is still in the known British Overseas Territory.
The documentary that unveils the Hammer family's darkest secrets
In September 2022, a documentary series premiered on HBO in which an aunt dating Armie Hammer uncovered crime and controversy faced by the family. It started with explaining the wealth of the Hammers and how they had always been there positions of power.
It explained that Armie Hammer's grandfather was an alcoholic and abusive and how the family had dealt with the situation shame and silence. Furthermore, it reflected a highly problematic dynamic even in later generations, which the actor himself confirmed at the time offered his first interview in the middle airmail.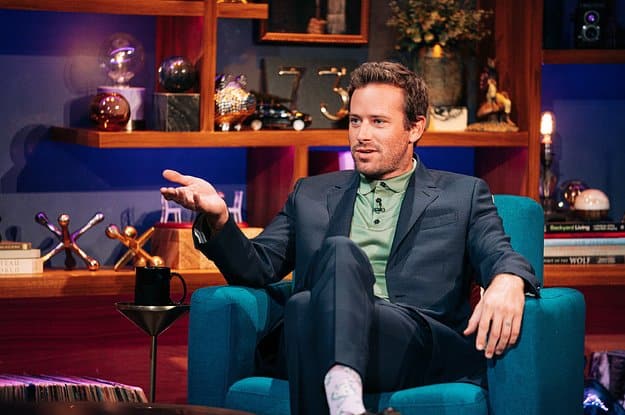 "I took these women and I got her into this whirlpool of travel, sex, drugs and strong emotions, and as soon as I got tired, I left them and went to the next. He left the first with one feeling of abandonment or that he had used it," Armie Hammer admitted in a controversial interview he offered earlier this year, in which he admitted he was "an asshole." What he did not want to accept were the criminal charges brought against him.
Armie apologized or explained it with that The pastor of his church abused him when he was thirteen. An experience that had led him to "control" his partners to counteract this sense of vulnerability. So he started getting interested in it. Bdsm (Acronyms encompassing bondage, discipline, domination, submission, sadism and masochism).
Will he be able to return to Hollywood?
When this glaring affair became known, The hammer was about to roll an explosive marriage with Jennifer Lopez. He also lost his role on the series The offer. He no longer had an agent and everyone turned their backs on him. The rejection culture took effect at its peak and destroyed the interpreter's career. However, there still seems to be hope… and fans!
The first proof that he has a future in Hollywood is the fact that he was able to express himself and explain himself in an interview. Your new imaging equipment is I work to clean up and save whatever can be saved. Of course, the decision was made with the information that the police investigation would be in his favor.
In fact, in early June, the Los Angeles Police Department decided not to press charges and dropped the case on allegations of sexual abuse. the actor was willing to fight to 'clear his name' and it seems that he has achieved what he wanted. The District Attorney claimed they executed an "extremely thorough review" of the allegations made by one of the women. However, you have considered that there was insufficient evidence To file charges.
"Due to the Complexity of the relationship and inability to demonstrate "A non-consensual and forced meeting, we cannot verify what happened," they assured of the prosecutor's office. Not without admitting that there could be victims, although the crime cannot be proven: "We know it's difficult for women." Report cases of sexual abuse. Even if we are unable to further process the case, we offer victims a support service".
A protracted divorce
A day after it was confirmed that the allegations against Armie Hammer would not be continued, divorce confirmed. It has taken the ex-partner three years to reach an agreement, although negotiations had already started before the scandal broke. Elizabeth Chambers found out about her partner's BDSM adventures and interests when they became public. And instead He only has good words for the father of his two children.
"All I wish for him is that he continues to be sober, healthy and happy.. And now the time has come, "said the presenter in an interview earlier this year. As Elizabeth explained: Armie was 'very present' when she was with the children and that was the most important thing to her as a mother. "The most important thing for your children is that they have two parents who are there for them. So that is the goal." Anything I can do to encourage that, I will do.' he repeated.
It's been many years since Britney Spears shaved her hair off on TV for the world to see. However, the stigma of these acts still haunts (…)