"I am convinced that they fear that people will see Julian (Assange) as a human being", Stella Moris said in a lengthy text that was published hours before her marriage to the WikiLeaks founder. "That fear reveals that, at all costs, they want Julian to remain invisible to the public, especially on his wedding day. For him to disappear from public consciousness. (…) Julian is becoming prisoner X, an abstraction that is neither seen nor heard and therefore does not exist. Julian is being disappeared because his imprisonment is a national disgrace, an embarrassment to the British state."
Since 2019, Julian Assange has been in Belmarsh prison –on the outskirts of London– since, when Lenín Moreno –aligned with the United States– became president of Ecuador, he withdrew the political asylum that former president Rafael Correa had granted him. since 2012, asylum that allowed the founder of WikiLeaks to be in the diplomatic headquarters that that country has in the British capital. On Wednesday, March 23, it was in the aforementioned maximum security prison that Assange and Stella Moris were married.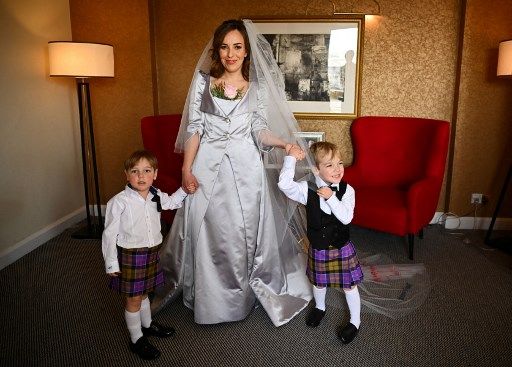 prohibited photos. Of the wedding itself, which took place in a Belmarsh prison chapel, there were no photographs. In fact, Moris explained that he did not even enable that possibility. The refusal to publish photos of the wedding has a clear political intention. As she argued, it is a strategy to dilute the figure of Assange to turn him into a "disappeared" – a concept that is perfectly understood in Argentina -, making him totally invisible. "Belmarsh Prison claims our wedding photos pose a security risk because they could end up on social media or in the press," she wrote. "How absurd! What kind of security threat could a photo pose? Belmarsh regularly allows photos." And she explained that in that prison, convicts were even allowed to give reports on television. "Julian is not charged with any crime in the UK; the charges he faces in the United States are, according to Amnesty International, politically motivated. And according to all major press freedom organizations, the charges are also an attack on journalism itself, because they criminalize journalism and open the door to jailing journalists for doing their jobs."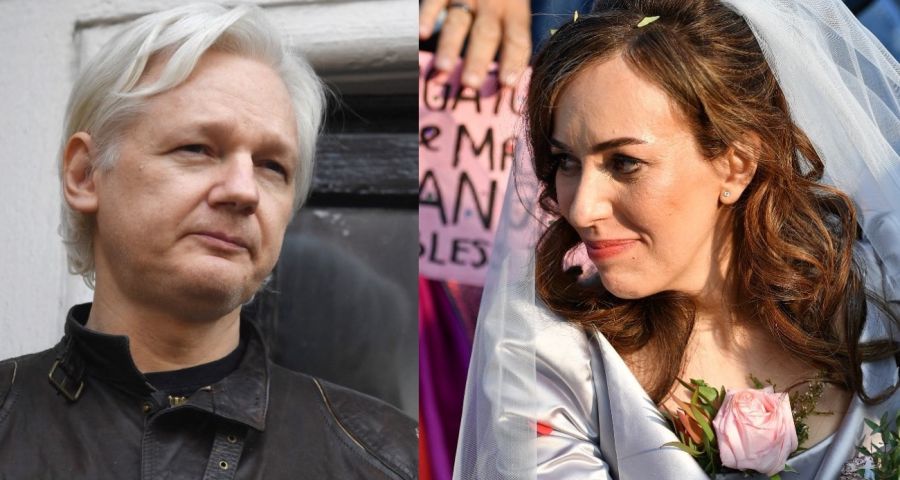 From lawyer to wife. Stella Moris and Julian Assange met in 2011, when she was hired as part of the legal team. She is a lawyer and an expert in international law. She is 39 years old and was born in Johannesburg as Sara González Devant. Only in 2012 did she change her name as a form of protection for herself and her family. Her father is a Swedish architect of Cuban descent; her mother, Spanish and theater director. Both were part of a cultural group that had an intense activity against the racial segregation that apartheid implied in South Africa. Only in 2015, the working relationship with Assange became personal and during asylum at the Embassy of Ecuador in London had Gabriel, 4, and Max, 2. With both little ones and together with her mother-in-law, her brother-in-law and two other relatives, they entered the prison for the aforementioned wedding. Friends of the couple and people who support Assange's non-extradition claim to the United States waited outside. Among them, Chris Hedges, an American journalist and Pulitzer Prize winner, who said: "This is the most important battle of our time for press freedom and if we lose it it will be devastating not only for Julian and his family but for us." If extradited, the sentence would be 175 years in prison.
"Julian is becoming prisoner X, an abstraction," says his wife
Punk y fan. Although she was not present at the prison gate, a defender of the Assange cause was in charge of dressing the couple: Vivienne Westwood and her partner, Andreas Kronthaler. The British "punk" designer is a famous activist in this case. To raise funds to cover legal defense costs, Westwood designed unisex T-shirts with her face – hers – and the legend "I am Julian Assange". She also did a performance action in the middle of London: dressed in yellow inside a cage, It said: "If Julian is sent to the United States, it is the worst thing that could happen in the world for justice and freedom of expression. This can happen to all journalists."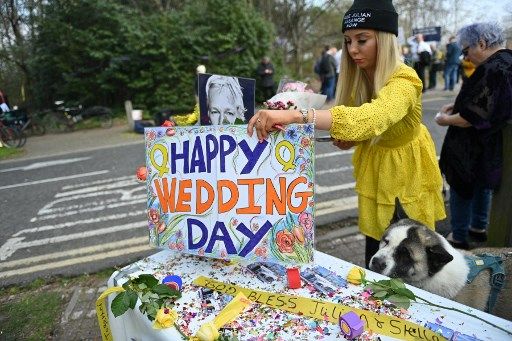 A permanent target for the US
Julian Assange created WikiLeaks in 2006 but in July 2010, when tens of thousands of secret documents, classified US military archives from the War in Afghanistan and Iraq were published through it, and the video went viral where, from a helicopter United States, kill twelve civilians in Baghdad, WikiLeaks becomes a danger. The publication of more secret documents followed, and the United States moved judicially to extradite him from England. Since then, that request remains firm. Assange obtains asylum in the Embassy of Ecuador in London, and when Lenín Moreno assumes it is removed; since 2019 he has been imprisoned in Belmarsh.