special insight

Australia's sports post on the Swiss border is unique in the world
Australian elite sport has been running a training center near Varese for eleven years and also relies on Swiss collaboration.
It was 30 months to come to Australia. The site visit at the Australian Institute of Sport's (AIS) European Training Center was scheduled for March 11, 2020. The call came a day before the scheduled visit. "We are firing athletes and staff. We make it on one of the last flights home," said Warwick Forbes, the brainchild and longtime director of the unique project.
Corona was approaching and was setting the events of the world later. Australia ran an extraordinarily strict course especially during the pandemic and closed the pods completely. Novak Djokovic could sing a song about it or all the Australians who didn't make it to the last flights.
closed for more than two years due to corona
It was not until June of this year that the "little Magallingen" of Australian sport opened its doors again. It's almost back to normal now. Soon after this inspection, the national wheelchair rugby team arrived to settle down peacefully in the European time zone before continuing on to Denmark for the World Cup.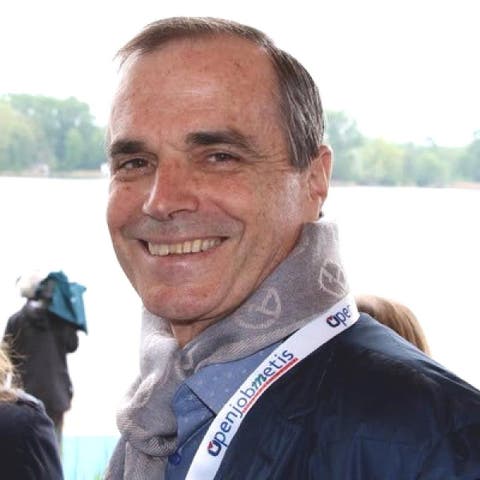 The women's and U23 national cycling squad have just returned home after a nine-month stay at Gaviret on Lake Varese. Rowers and canoeists also usually stay here throughout the summer.
Australian athletes celebrate Christmas at the base
Winter sports enthusiasts expect later in autumn, for example in biathlon or freestyle. They will then celebrate Christmas together at the base in the middle of their season. The fact that it is summer in Australia when it snows, that home is 16,000 kilometers or 36 hours away and many sporting events in Europe are important reasons for this unique piece.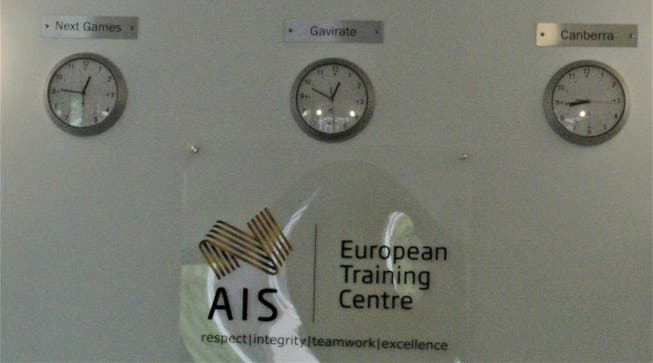 It is no coincidence that a room-sized poster of the 2024 Olympic Games in Paris adorns the building's canteen wall with 50 guest rooms, several weights and training rooms, as well as departments for sports medicine and sports science.
"We are the only country in the world to operate such a training center in any other country," says the Warwick Forbes director. In the 1980s only the former GDR operated a winter sports center in Bulgaria. Forbes himself was one of Australia's best gymnasts at the time and later their national coach. They experienced the disadvantages of first place: jet lag, no contact points in the event of injuries and expensive flying kilometers without end.
This vision was not realized until 20 years later
As an employee of AIS, a sports scientist with degrees in human biology, kinesiology and control physiology soon suggested investing money for training operations in such a base in Europe. But his sight was buried in 1986.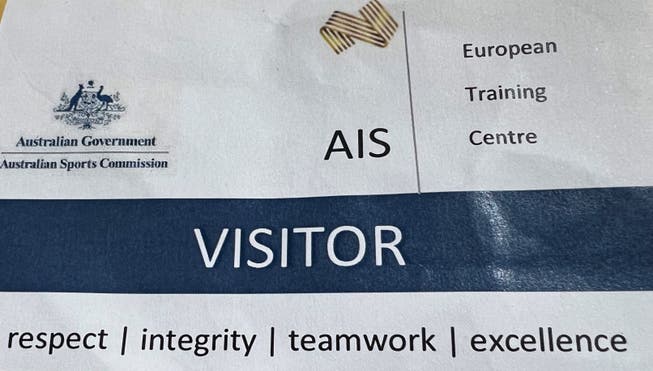 Plans again ran out of drawers regarding the 2000 Summer Olympics in Sydney and the appointment of a new sports minister. Interested sponsors and open regional politicians were found in northern Italy. Warwick Forbes has been involved in the design and furnishings development on the site since 2007. Construction began in 2009 and the training center was inaugurated in May 2011.
10,000 overnight stays in a year
Gavirate has 10,000 overnight accommodations per year. More than 20 games operate at least temporary bases. Australia's sport costs around 1.8 million Swiss francs each year to run it. European athletes are also regular guests in "Australia's home away from home", according to many sailors from Switzerland.
Australia also has a leading role in the networking of sports science and sports medicine among Western sporting nations. It aims to collectively gain more weight in relation to powerful organizations such as the IOC. Recently a congress took place here with the participation of the Swiss Olympics.
Warwick Forbes has invested heavily in sustainability lately. Charging stations for electric cars, conversion of your fleet, solar panels and many more minor adjustments. "It is important to me that Australian athletes can live here in Europe with a low ecological footprint," he says.
He is also proud of another achievement. Over the years they have built a network of around 40 medical centers across Europe for Australian athletes, including two in Lucerne and Geneva.