Australian Prime Minister Scott Morrison, in a speech at the National Press Club in Canberra, spoke about the failures and blunders of his government in an election year.
Discussing the federal government's response to the COVID-19 pandemic, the prime minister acknowledged that he "didn't get it right."
"I will take my fair share of criticism and blame. It fits the job," he told participants in Canberra on Feb. 1.
"In these times that we experienced, there was no guide, you had to make decisions in real time. Looking back, views do change and lessons are learned. Lessons that will continue to be invaluable to me and many of my team are here with me today."
He talked about Australia's response to the pandemic and the strength of the healthcare system.
"Our health response has ensured that our health and care systems for the elderly have weathered a global pandemic when it has collapsed in many other countries of the world we know," he said.
Morrison said more than 40,000 lives have been saved in Australia thanks to the government's response to COVID-19.
"The government is also providing 10 million rapid antigen tests to support state and territory clinics, and in our area of ​​responsibility, about 8 million tests have already been provided to aged care facilities."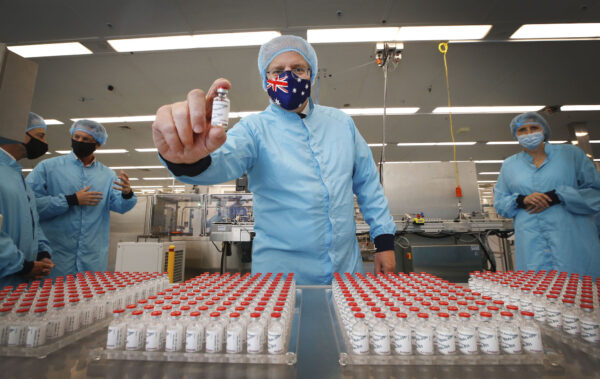 Asked about providing free rapid antigen tests, Morrison replied: "You can't pay for everything because you have to pay for everything."
"This is a very difficult choice and you make it every day during the pandemic," he said.
"Don't say yes to everyone and tell them everything they want to hear, tell them one thing in one part of the country and another in another part of the country. You won't get that from me," he said, referring to federal opposition leader Anthony Albanese.
Morrison also said voters will look to a political party that can drive the economy and keep the cost of living low.
"They will say, 'Who has the economic plan and economic experience to ensure that I can stay in my job and my business can succeed. This can take control of electricity prices and bring them down. This is the best way to help me save for retirement. This ensures that my children receive the learning skills, such as recording apprentices and vocational training, that we have been able to implement."
As part of his speech, the prime minister announced an $800 ($564) cash aid for aged care workers to help the industry retain workers. He also spoke about an A$1.6bn ($1.1bn) "economic boost" program that will help commercialize Australian research.
.