At the last Beijing Auto Show (China), Benda presented an original custom with a less eccentric and emphatically bombastic name. Benda Napoleon is a Chinese bobber With the design of the most efficient and the least curious. With a very pronounced rear and a front end that simulates having a Hossack-type fork.
The Napoleon name certainly isn't meant for any model, and Benda has chosen it for its new flagship. a ride 448cc liquid-cooled V2 engine (63.6 x 67mm) with a compression ratio of 11.5:1. Provides maximum power of 50 hp at 8,500 rpm and 45 Nm of torque at 7,000 rpm for a curb weight of 190 kg,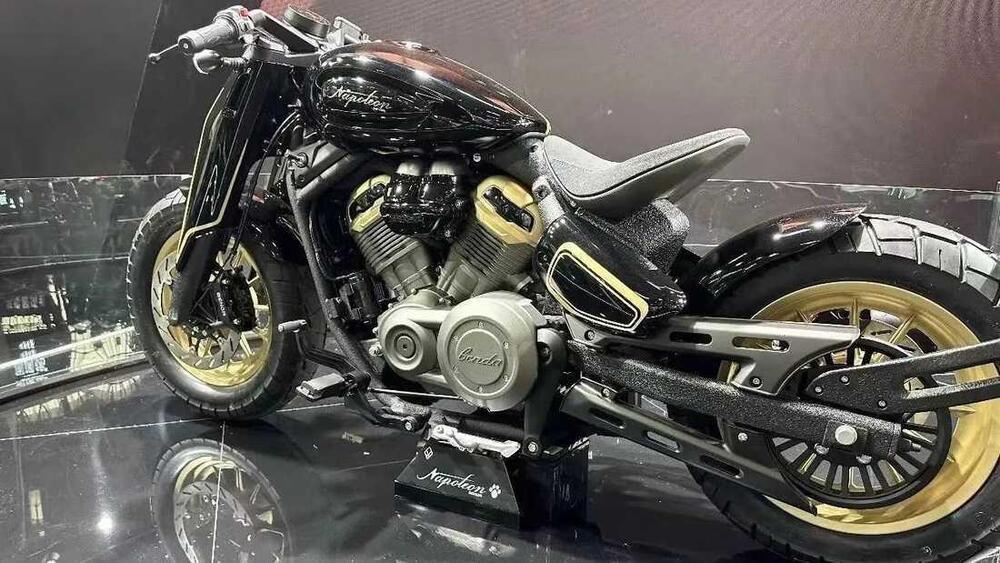 Benda Napoleon is a Chinese bobber with a Hossack fork? not enough…
The design is definitely a bobber with clear inspiration from the Triumph Bonneville bobber. With very pronounced rear and cantilevered pilot's seat. There is no room for a normal subframe and the rear suspension is completely hidden.
The front suspension also emphasizes the prominence of its design. Simulates using Hossack-type forks with rigid arms and differentiated suspension system. Although in reality it uses conventional telescopic forks covered by a trim that emulates the Hossack system.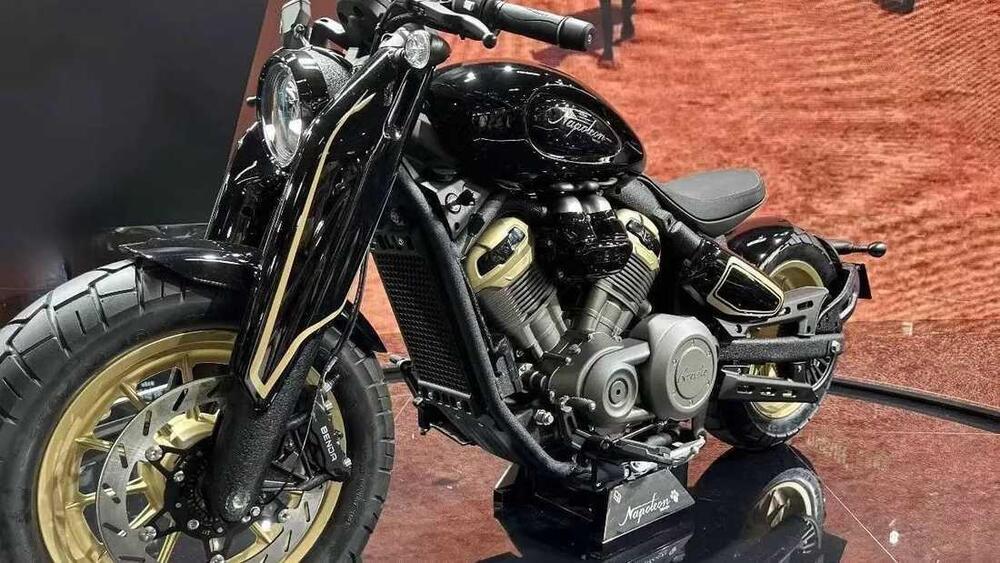 The wide wheels print most of its bobber styling. The drawing of its tires, which practically look like studs, grabs attention Asphalt type. The combination of black and gold is always elegant. In its case combined with a powder paint finish.