Launched in 2021 exclusively for the US market, the Beta RX 300 2T, an enduro version optimized for motocross, will arrive on the old continent in limited numbers of units.
New RX 300 2T 2024 This could be considered Beta's latest approach to featuring motocross. It is a unique model as it is the first modern cross bike manufactured by the Transalpine brand. Designed specifically for the US market, Now it will arrive in Europe in a very limited number of units for the first time.
To be precise, the RX 300 is derived from the enduro RR 300 2T, which we have already told you about, though it has been easily adapted to feature motocross. As you can see, it's got a remarkably distinctive design with which to 'turn necks' on the motocross tracks.
The engine of the Beta RX 300 2T 2024 only shares displacement with the enduro bike, a design entirely dedicated to the practice of MX. About RR 300 This engine delivers 5 hp and 1.5 Nm more and stretches more, But it retains optimum torque, thus generating usable cornering that is always controlled in keeping with the expectation of a motocross bike.
The fork and monoshock are signed by Kayaba, as the RR Racing model. both components They have their own specific settings for motocross use.But while the monoshock setup is similar to the enduro bikes, the 48mm fork has a different geometry with longer travel. The fully adjustable suspension has been adjusted by Beta technicians to make the bike more stable, faster and precise.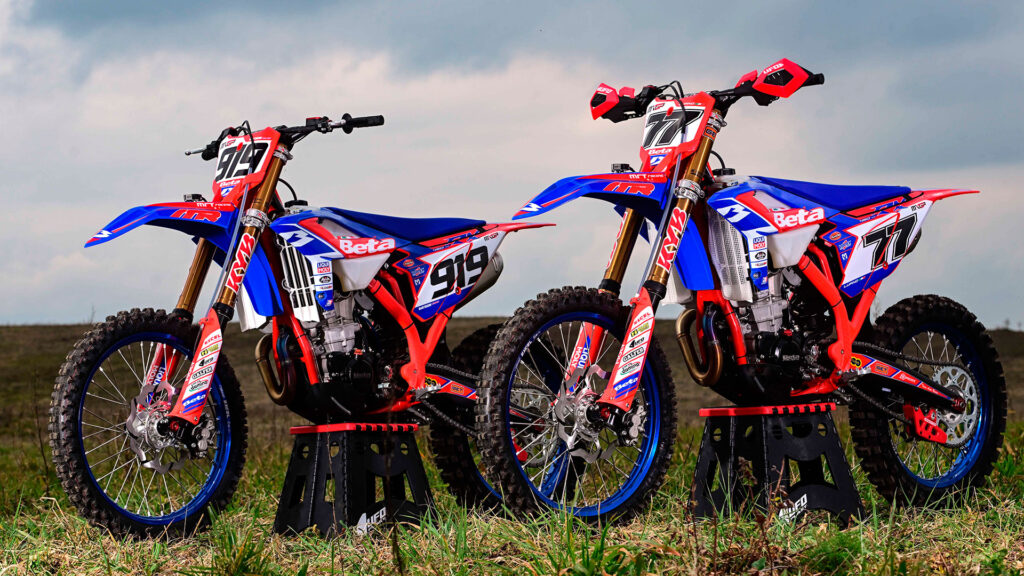 There are no changes to the chassis compared to the RR 300 model, but the bike is longer due to new suspension while the rear subframe is made of composite material. Wheels are 21 inch front and 19 inch rear with tires Michelin Starcross 6 in sizes 80/100-21 and 120/80-19While the braking system is done by Nissin with floating calipers and 260mm discs at the front and 240mm at the rear.
The new Beta RX 300 2T is already available from June 2024 at a price that hasn't been indicated by the brand, nor the number of units available.