President Joe Biden will temporarily transfer power to Vice President Kamala Harris when he has a colonoscopy at the Walter Reed Medical Center in Bethesda, Maryland.
"The President will travel to Walter Reed Medical Center this morning for a routine check-up. While he is there, the president will have a routine colonoscopy, "White House spokeswoman Jen Psaki said Friday.
Psaki noted that "as was the case when President George W. Bush used the same procedure in 2002 and 2007, and in accordance with the procedure set out in the Constitution, President Biden will transfer power to the Vice President for a short period of time when he is under anesthesia. "
Psaki confirmed that Harris will now work from his office in the west wing of the White House. Following Biden's physicals and colonoscopy, the White House will provide an update on Friday afternoon.
The transfer of power requires the president to sign a letter stating that he agrees to the move. House Speaker, Rep. Nancy Pelosi, Calif., Will be next in line in case anything happens to the Vice President.
After Biden's election in January, he was haunted by questions about his health due to his relatively advanced age. White House officials, including Biden, have repeatedly downplayed these concerns, although recent polls have shown that Americans are increasingly concerned about his health and mental well-being. A Politico-Morning Consult poll released this week found that 46% believed he was "mentally prepared" to serve as commander-in-chief.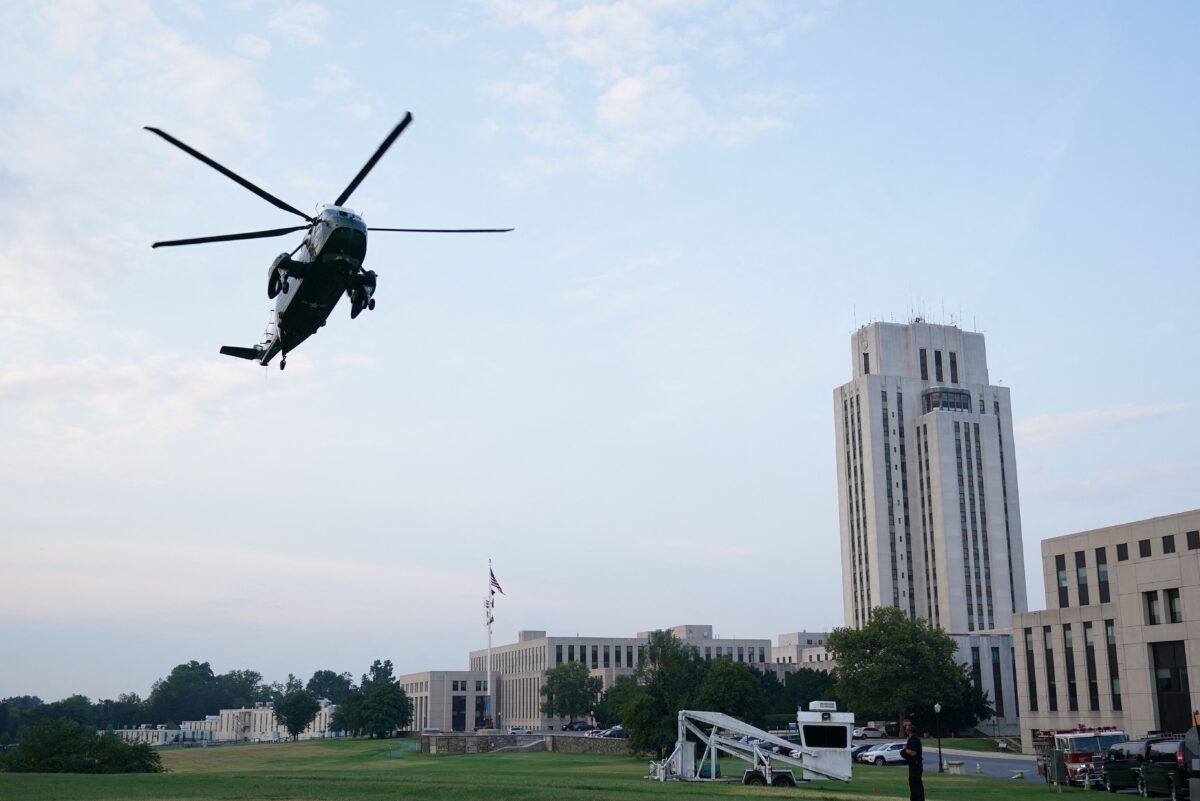 In December 2019, a detailed medical report from his doctor revealed that Biden is "a healthy, energetic 77-year-old man who is able to successfully fulfill the duties of president." This report, released in 2020, states that the last major medical event occurred in 1988, when Biden suffered multiple cerebral aneurysms.
After Biden became president, the White House has often stated that the 79-year-old president will undergo a medical examination sometime in 2021 and that these results will be made public.
This transfer of power has occurred only three times in recent decades. This happened when former President Ronald Reagan underwent surgery for cancer in 1985, handing over the reins to then Vice President George W. Bush.
Former President George W. Bush handed over power to former Vice President Dick Cheney when he had two colonoscopies in 2002 and 2007, respectively.
Last October, when former President Donald Trump was hospitalized at Walter Reed due to COVID-19, Trump administration officials said there would be no handover to then-Vice President Mike Pence. Before Trump recovered a few days later, he, in particular, showed up at the hospital in a motorcade and waved to supporters.
The White House did not specify how long Biden will remain at Walter Reed. The Epoch Times has contacted the administration for additional comments.
…