BYD completes the launch of the third model of its premium brand YangWang. the electric sedan U6. This representative sedan will become the most aerodynamic car on the market since, as announced by the brand itself, it will have a coefficient of just 0.195. Let's remember that the Mercedes-Benz EQS, which holds the current record, remains at 0.20.
In the images leaked a few days ago by the Patent Office, this concern for aerodynamics was already evident: retractable door handles, active spoiler, diffuser… Although the model in the replicas had conventional mirrors, It has now been confirmed that it will also be offered with cameras as an option.
The YangWang U6 will be located in the Chinese manufacturer's range below the U8 off-roader and the U9 hypercar. Everything points to the introduction of a large SUV between the U6 and U8 that is more focused on road use than its older brother. While The U6 will be a competitor to the aforementioned EQSThe U7 will compete with the EQS SUV and the U8 with the EQG.
Chinese media estimates that the U6's starting price in its home market will be 800,000 yuan (102,395 euros at the exchange rate), a value that is likely to rise dramatically upon its arrival in Europe as it is confirmed that YangWang will market its luxury cars on the old continent in the short term.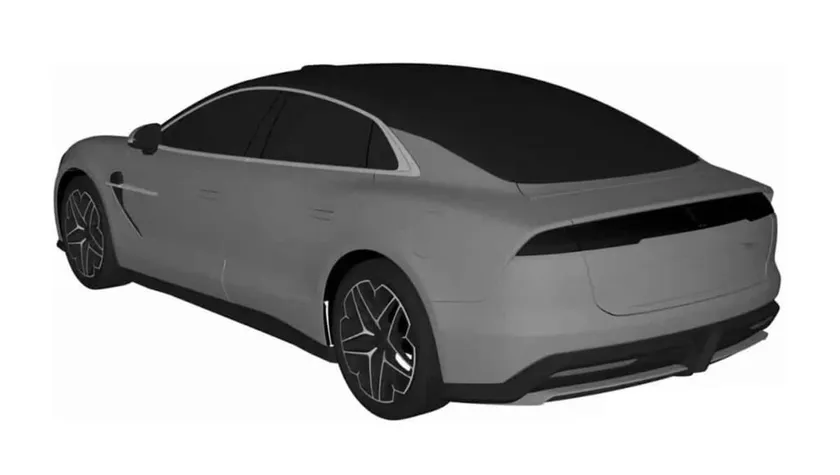 The YangWang U6 could arrive in Europe in the short term
Initially, the U6 will receive the same propulsion system as the U8 and U9, consisting of a set of four electric motors that can deliver a combined power of $100,000 1,180 hp (868 kW). Therefore, it will be significantly more performance-oriented than the BMW i7 and the Mercedes-Benz EQS and will be on par with the Lucid Air Sapphire and the Tesla Model S Plaid.
You could also equip the sophisticated intelligent chassis DiSus-Xwhose operation is based on the combination of three technologies: DiSus-C (adaptive body control system), DiSus-A (pneumatic body control system with height adjustment) and Disus-P (hydraulic body control system).
This suspension reduces roll by compensating for body lean. This minimizes the risk of tipping over and helps with both acceleration and braking ensures stability and maneuverability through high-precision longitudinal, vertical and lateral control.