CBS is cautiously moving toward its summer schedule, with later-than-usual premieres for its returning reality hits.
The network has not disclosed the reason for the late release, but it is likely the result of the Hollywood writers' strike.
The chances of any network's scripted series returning in September are slim as the strike shows no signs of resolution.
As a result, CBS' summer lineup will begin with the return of Secret Celebrity Renovation on Friday, July 28.
Big Brother Season 25 will continue on Wednesday, August 2 and will air three days a week.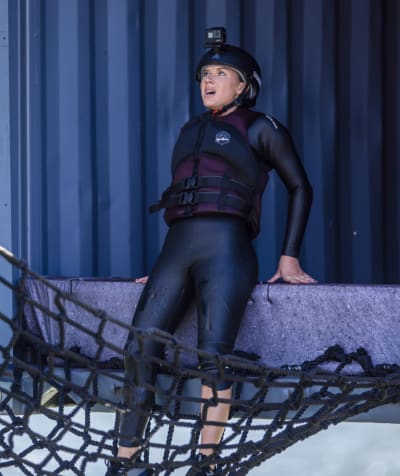 Challenge: USA Season 2 is getting a quick release strategy, two episodes a week for the first three weeks.
The spin-off premiered on 10 August on MTV.
CBS revealed few details leading up to the premiere.

WEDNESDAY, August 2 (8:00-9:30pm ET/PT) – In a special 90-minute episode, Big Brother begins its historic 25th season as the all-new HouseGuests move into the Big Brother House.

Expect the unexpected this summer with seasons filled with unexpected twists and flashbacks from the past 24 seasons.

Following the premiere, the series will air on Sundays (8:00PM to 9:00PM ET/PT), Wednesdays (8:00AM LIVE ET/PT delayed), with Eviction Live.

WEDNESDAY, August 9 (9:00-10:00 pm, ET/PT) – (Editor's note: This new date and time supersedes a previously announced premiere notification.)

The new music quiz show SuperFan with hosts Nate Burleson and Keltie Knight will see contestants compete in multiple rounds of a game to prove they are their favorite artist's most deserving fan.

Each episode features a music superstar as she crowns herself as her biggest fan. Featured celebrities this season include Kelsea Ballerini, Gloria Estefan, Little Big Town, LL Cool J, Pitbull and Shania Twain.

Thursday, August 10 (10:00-11:00 pm, ET/PT) – MTV's hit global reality franchise The Challenge: USA: 00-11:00 pm, ET/PT) and Sunday (9:00-11:00 pm) 00) pm, ET/PT) 00-10:00 pm, ET/PT).

Beginning Thursday, August 31, the show will air only on Thursdays (10:00 p.m. to 11:00 p.m. Eastern and Pacific Time) until its season finale.

Fans of CBS reality shows including Survivor, Big Brother and The Amazing Race will compete against some of reality's biggest titans from The Challenge in one of the most unpredictable and demanding games of their lives.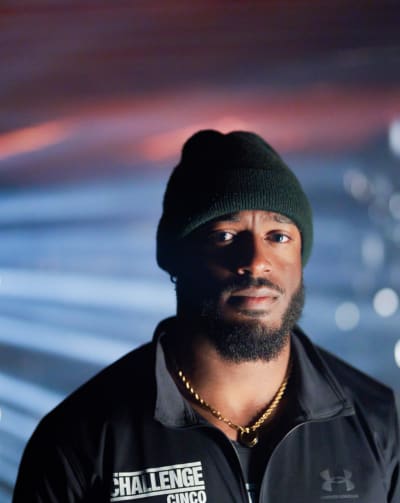 Beginning in the summer of 2022 on CBS, Challenge: USA increased its runtime by +27% over the previous year and was the network's #2 summer series behind Big Brother. TJ Lavin serves as host.

Friday, July 28 (9:00 to 10:00 p.m. ET/PT): The Secret Celebrity renewal returns Friday night. Hosted by Nischal Turner (Tonight's Entertainment), the series gives celebrities a chance to express their gratitude to someone in their hometown with a surprise makeover.

This season's featured celebrities include NFL player Damar Hamlin, Phil Keoghan (The Amazing Race), actor/comedian JB Smoove and Max Thieriot (Fire Country).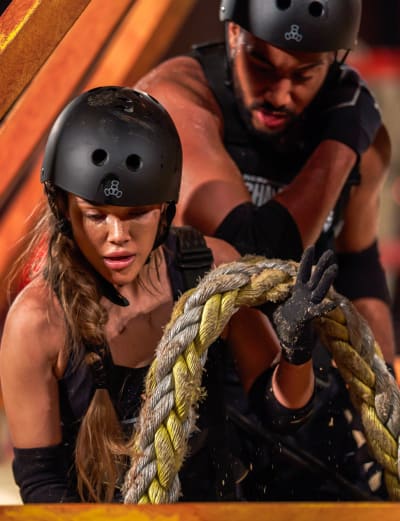 Home improvement contractor and television personality Rob "Boston Rob" Mariano (Survivor) and interior designer Sabrina Soto ("Design Star," "Trading Spaces") returned to the design team.
What are your thoughts on the schedule change?
Hit comment below.
edit Delete
daily paul is the Associate Editor of TV Fanatic. follow him checkered cloth,