Although European availability has yet to be confirmed, CFMoto has unveiled the CFMoto CLC 450. A cruiser that will stand up to the Rebel and the Vulcan
The Asian struggle is on fire. After the leak of the Voge CU 525 (in-line twin, 471 ccm, and 54–48 CV) a few months ago, now the Chinese CFMoto has launched the CFMoto CLC 450. A cruiser that can compete with Japanese cruisers at the level of Honda or Kawasaki.
The Beijing Motorcycle Show unveiled the CL-C 450, a bobber inspired by CFMoto's CL line and designed to stand up to the Japanese.
Engine and details of the CFMoto CLC 450
CFMoto's use in the fight against the Japanese is a twin-cylinder cruiser with an output of 40 hp. As announced by the Argentinian friends of La Moto, the CFMoto CLC 450 features a chopper chassis, an inverted front fork, and a single 320mm brake disc with ABS.
And if we look at the tires, we see 130/90-16 in the front and 150/80-16 in the rear. A set that weighs about 181 kg dry.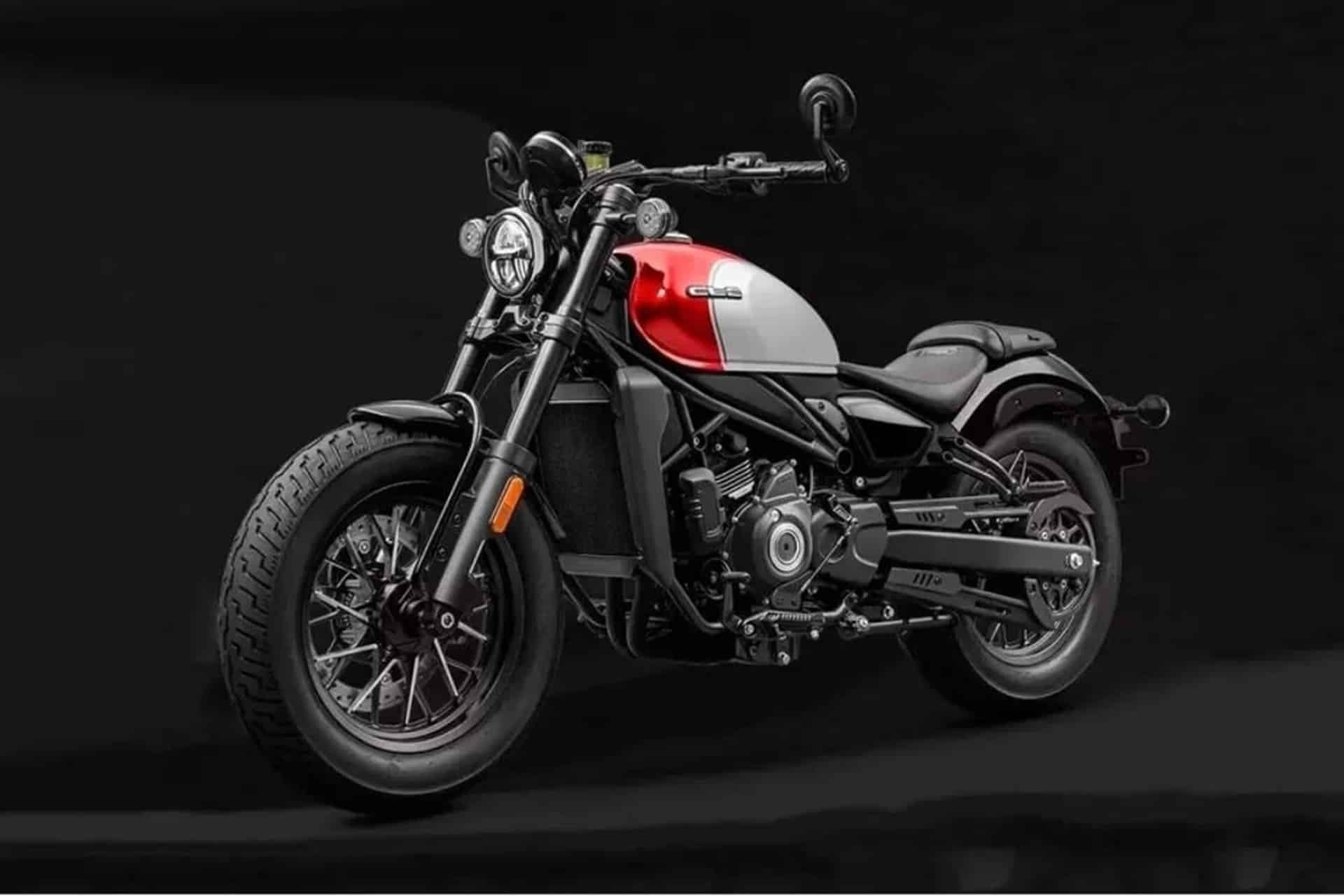 Competitors and design
Their design is inspired by models such as the Kawasaki Vulcan S (in-line twin, 649 cc and 61–48 hp) or the Honda CMX 500 Rebel (in-line twin, 471 cc and 47 hp). But among its competitors, we also find the new Voge CU 525, the new scramblers Kawasaki 250TR and 400TR, and the Honda CL500, all for the A2 license.
In addition, a personalized version was presented at launch, featuring both aesthetic and component-specific modifications such as a shortened rear end, 17-inch sports tires or brakes signed by Brembo. A perfect option for users with a sportier taste.
Although we don't yet know if it will be available in Europe, the Chinese market can purchase the CFMoto CLC 450 at a starting price of 27,980 yuan, which translates to around 100,000 euros in return for 3,500 euros. A more than attractive price for this bobber that we think will cause a lot of trouble.