Chilean mining company SQM this week signed a long-term deal with automotive giant Ford Motor Co. to supply basic high-quality lithium products to manufacture electric vehicles.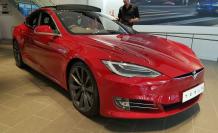 Mundo Nut: Tesla vehicle deliveries grow 36%
Read more
"The agreement between Ford and SQM will guarantee the supply of battery-grade lithium carbonate and lithium hydroxide, essential components for making high-performance electric vehicle batteries," the Chilean firm explained.
SQM, which did not provide details of the agreement, said the pact should help Ford qualify for Inflation Reduction Act (IRA) consumer tax credits in the United States, as well as support its plans to produce electric cars. should be supported.
"The agreement will allow both companies to contribute to the decarbonization of the planet in a big way," said Carlos Diaz, Lithium's executive vice president.
Chile, the country with the most exploitable reserves in the world, is the world's second largest producer of lithium behind Australia, but Argentina follows closely and could be overtaken in the coming years. According to a report by the US bank JP Morgan, in 2030 Argentina's production will surpass Chile's.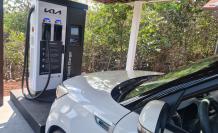 Mundo Tuerca: the first solar power charging station in Ecuador
Read more
According to the Central Bank, in 2022, Chile is expected to export $6,877 million of lithium carbonate, a 777% increase compared to 2021. SQM, controlled by the Chinese Tianqi and son-in-law of former dictator Augusto Pinochet (1973–1990), Julio Ponce Lerou and the American Albemarle are the only two companies that exploit lithium in Chile and do so in the Atacama salt. Flat, in which 90% of the country's reserves are concentrated.
Chilean President Gabriel Boric announced his long-awaited lithium policy in late April, which seeks to make the state the main promoter and controller of the industry through a public-private model.