City the world's leading provider of FX markets (Foreign Exchange), has made a strategic investment in Rextie fintech leading provider of currency exchange services in Peru.
This investment makes Rextie the first fintech from FX in Latin America to get an investment from one of the largest banks in the world. Citi's state-of-the-art foreign exchange technology will also be integrated into Rextie's foreign exchange services.
Through solutions such as CitiFX Pulse and Instant Payments, Rextie customers will experience a service characterized by automation, real-time payments, increased liquidity and highly competitive exchange rates.
This transaction milestone shows how fintech and banks can work together to reinvent and innovate financial services in the region.
David Gonzalez, Regional Director of Solutions and Corporate Sales for Latin America at Citisaid: "This is a very relevant transaction for Citi in Peru. Our collaboration with Rextie demonstrates the value we can offer fintechs. We are excited to offer the power of our global FX network and technology solutions."
By the end of 2024, Rextie expects to have transacted more than $7 billion on the platform since it began operations in Peru.
"From now on, Rextie will focus its efforts on attracting a larger number of small and medium-sized businesses, including those involved in the import and export business. In addition, we will accelerate the growth of the company using our experience, knowledge and technologies." . specialized companies sponsored by Citi. We thank this reputable financial institution for believing in our business model and supporting Rextie's vision, solidifying the brand in the Peruvian market, Canada and other countries in the region."said Mateu Batle, CEO and co-founder of Rextie.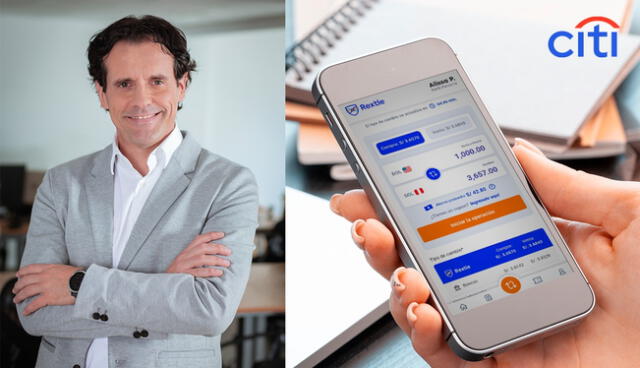 This transaction milestone shows how fintechs and banks can work together to reinvent and innovate financial services in the region.
The investment was made by Citi's Institutional Strategic Investments (ISI) division, which invests globally in innovative fintech companies strategically aligned with the bank's institutional businesses.
"The founders of Rextie have built a fast growing business, achieved market customization of their product and built a solid customer base. We like to invest in a company that participates in a very dynamic market in Peru."said Aldo Alvarez, Citi's director of strategic investments for Latin America.
About Citi
City is a premier banking partner for institutions with cross-border needs, a global leader in wealth management and a respected private bank in its home market, the United States. Citi operates in nearly 160 countries and jurisdictions, providing a wide range of financial products and services to corporations, governments, investors, institutions and individuals.
Rextiewas founded in Peru in 2016 and has positioned itself as the country's leading online exchange for individuals and companies. Since its inception, the platform has exchanged more than $4.5 billion and conducted more than one and a half million transactions on behalf of its clients. The fintech More than 12,000 companies and 170,000 registered people trust the innovative platform for their currency exchange transactions, its security, speed and exchange rates with no hidden commissions. Rextie clients have a team of financial professionals available to provide personalized advice to help them make informed decisions and capitalize on financial opportunities. In addition to FX, Rextie offers solutions for factoring and payment processing deposit j payout For companies.