According to the government, President Boricse briefly joined the march of around 5,000 people, making him the first Chilean president since the end of the dictatorship in 1990.
However, demonstrators threw stones at the presidential palace, broke through security barriers and damaged access to a cultural center located in the building.
There were also clashes with police in other parts of the city during the parade, with some protesters throwing Molotov cocktails and setting up burning barricades.
In the cemetery, which also contains a monument to the victims of the Pinochet regime, several mausoleums were damaged, including that of a right-wing senator.
As President of the Republic, I categorically condemn these events (…). It is unworthy to attack what Allende and so many other Democrats fought forsaid Chilean President Gabriel Boric in his account on the social network X.
According to authorities, three police officers were injured and three people were arrested.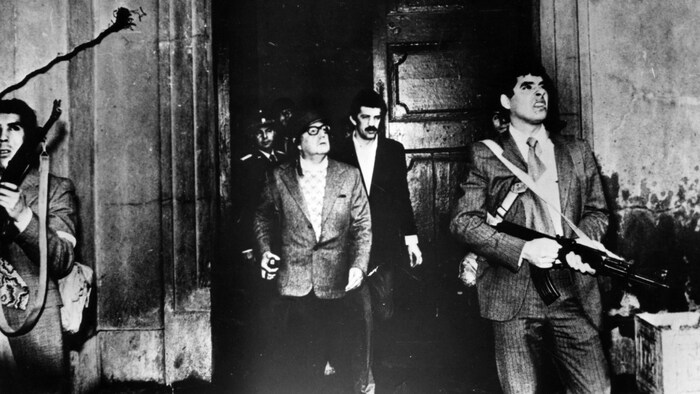 On September 11, 1973, General Pinochet seized power by overthrowing the democratically elected socialist president Salvador Allende, who died that day in the presidential palace of La Moneda. That day began a bloody dictatorship that was officially responsible for 3,200 murders and disappearances, in addition to thousands of political exiles also finding refuge in Canada.
Most of the march participants, carrying Chilean flags and chanting slogans such as "Truth and Justice Now!" and "Allende Lives," marched peacefully.
With this march we remember that democracy in Chile was broken in 1973 and we continue to fight to preserve and strengthen itexplained Luis Pontigo, 72, a retired teacher.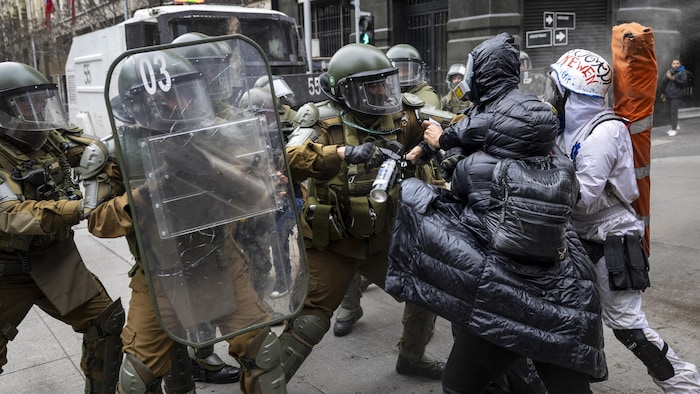 This Sunday with the title Let's awaken our dreams!50 years of Chilean presence in Montreal, to commemorate this anniversary a music show was held at the Maisonneuve Culture House in Montreal, organized by the Salvador Allende Foundation in that city.
On the occasion of the date, Gissella San Martin, who belongs to the Chilean community in Canada, recalled on social networks that her father, Francisco San Martin Mendoza, imprisoned, victim of torture… he died two years ago but without justice.
The Chilean government announced on August 30 that it was searching for around 1,100 missing people.