An environmental activist who participated in a multi-day operation to block the passage of coal trains near the world's largest coal export port in New South Wales (NSW) was jailed for 12 months.
Eric Serge Herbert, 22, has pleaded guilty to obstructing a railroad locomotive, trying to obstruct mining equipment and trying to help obstruct a railroad locomotive.
Herbert was involved in the organized Blockade Australia operation, which lasted 11 days, stopped rail traffic 20 times and resulted in the arrest of more than 20 members, some of whom faced 25 years in prison.
"[Herbert] Was sentenced this afternoon to 12 months in prison and 6 months without parole for nonviolent direct action as part of the mobilization of the blockade of Australia in Muluobinba / Newcastle, "Blockade Australia said in a statement.
"He was arrested once during the first week of mobilization after he stopped a coal train for 5 hours by climbing on it."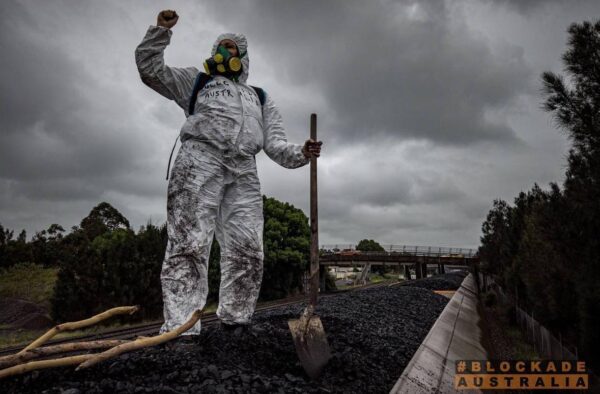 Blockade Australia described the verdict as unprecedented and an abuse of power. The group also expressed concern that the participants in the process were relatives of politicians who had previously expressed support for coal mining.
"The sentencing judge was Janine Lacey, wife of NSW One Nation leader Mark Latham," the group said.
Shadow Minister for Climate Change Pat Conroy called the protests a form of "eco-terrorism."
"This is an ongoing blockade to distort and destroy a perfectly legitimate activity: coal mining, which generates billions of dollars in income and income for workers and families in our region," he said, according to the Newcastle Herald.
New South Wales Police Commissioner Mick Fuller said the protesters would face charges of up to 25 years for life-threatening behavior involving climbing trains and being suspended from large tripods.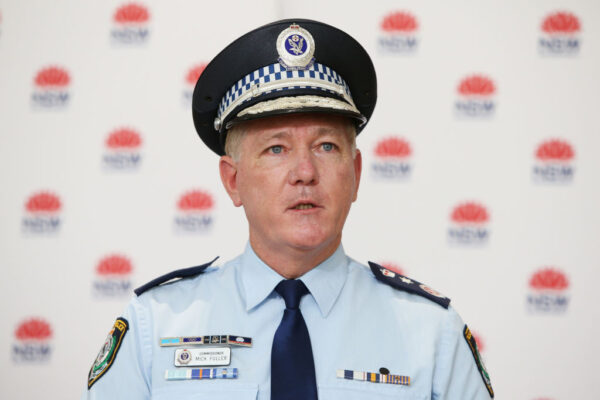 "This is not acceptable," Fuller told 2GB. "We understand that people have the right to protest … but if you think about the danger that some of these passenger trains on these lines are moving at 160 kilometers per hour, you think if they do not receive notification about these tripods. I mean, you could see hundreds of people die. "
In the aftermath of the events, the police formed a new task force, code-named Touhy, to intercept those attempting to disrupt railroad operations, and included police rescue, traffic and patrol officials, public order, riot squad and PolAir. …
Since then, the Newcastle Herald has reported that the task force has conducted several raids on sites believed to be linked to the blockade of Australia.
New South Wales police have previously come under scrutiny for the excessive use of force in their COVID-19 isolation measures.
Earlier in August, Fuller called protesters against the restrictions "anarchists" right before police called 800 AIF troops to comply with public health orders after Sydney had been isolated for several months.
…