Afternoon maximum temperatures will be in Cuba: between 29 and 32 degrees Celsius in the west, between 31 and 34 degrees Celsius in the center and east. At night, temperatures range between 24 and 27 degrees Celsius, higher in coastal areas.
The winds blow from the southern region in the western half of Cuba at speeds between 25 and 40 kilometers per hour and, in the westernmost extreme, between 60 and 75 kilometers per hour, with stronger gusts. In the rest of the country, they will be between 15 and 30 kilometers per hour from southeast to south.
There will be strong waves south of Isla de la Juventud and Pinar del Ro, leading to strong waves in the morning with slight accumulations of water up to the province of Artemisa. Waves on the south coast from Matanzas to Sancti Spritus and on the north coast from Pinar del Ro, reaching swells in the westernmost extreme. There are small waves on the rest of the coasts of Cuba.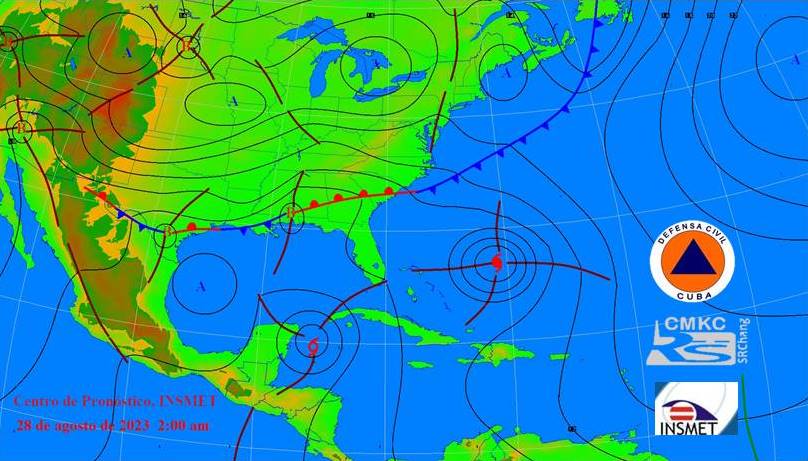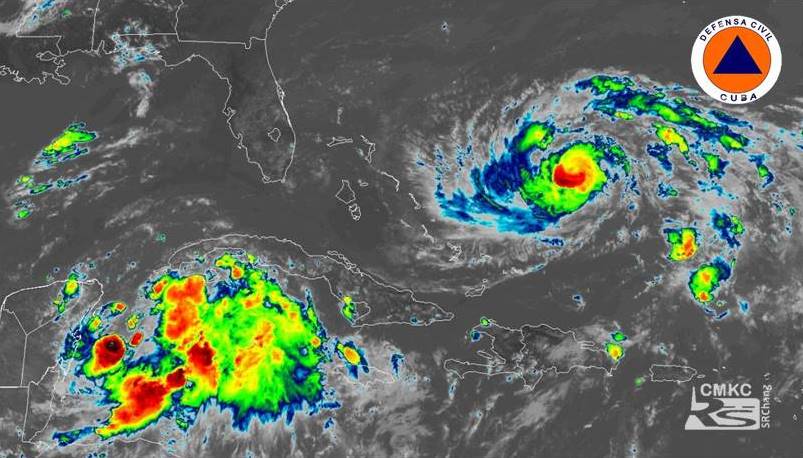 Idalia.- During the morning, Tropical Depression Ten gained organization and intensity, becoming Tropical Storm Idalia, the ninth named organism of the current hurricane season.The tropical storm has maximum continuous wind speeds of 65 kilometers per hour, with stronger gusts. Central pressure dropped to 996 hectopascals and was now slowly moving eastward at only 4 kilometers per hour.
The areas of showers, rainfall, and thunderstorms associated with this system span the northwestern Caribbean Sea, the Yucatan Channel, and the seas to the south of much of the country.
Over the next 12 to 24 hours, this organism will slowly move on, gaining a little more organization and intensity. Due to the widespread use of the system, the rainy areas remain very close to national territory The chance of precipitation is still high today, especially in the western half, where it can be heavy and intense in some places.