The plenary session of the Congress of the Republic approved the declaration of June 7 as a national holiday to commemorate the Battle of Arica and Flag Day.
The initiative, coming from the Labor and Education Commissions, was supported by 91 congressmen and two of them voted against it. Likewise, it was exempted from passing a second vote.
Thus, the date joins the list of paid breaks for workers in the private sector. This national holiday also extends to public employees, as established in the substitute text of the ruling.
The President of the Labor Commission, Sigrid Bazan (CD-JP), supported the initiative, noting that by declaring this date a national holiday, a heretical episode for Peruvian history is broadcast among citizens.
In this sense, he recalled the heroic act of Alfonso Ugarte, who in the Battle of Arica decided to throw himself into the sea with it to prevent enemy soldiers from capturing the Peruvian flag.
symbol of the motherland
In turn, the head of the education commission, Gladys Aches (RP), agreed on the importance of commemorating the aforementioned battle of the Pacific War, as well as the importance of the flag as a symbol of the motherland.
The opinion of this legislative body initially indicated that this anniversary holiday would apply only to public sector employees.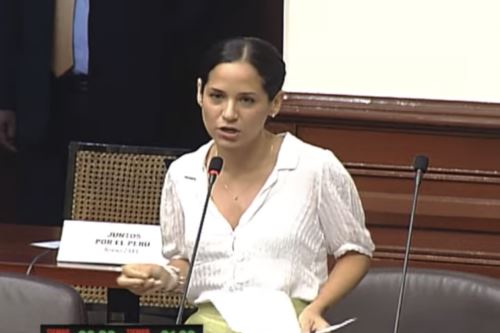 In the final text, the proposal to declare a national holiday was maintained, and the initiative of the Education Commission that a ceremony of the oath of allegiance to the Peruvian flag be compulsorily included in public institutions under a protocol that the Ministry of Defense established. Will do
Likewise, the opinion indicates that competitions will be held in schools to highlight the gestures of Francisco Bolognesi and Alfonso Ugarte through the preparation of letters.
Estos son los hitos claves de la extradición de Alejandro Toledo al país 👉 https://t.co/YPoj3n7dVy pic.twitter.com/jXDGnARLX4

— Agencia Andina (@Agencia_Andina) April 27, 2023