Author: Ramesh MishraPublish Date: Mon, Jul 18 2022 10:20 AM (ACTUAL)Updated Date: Mon, 18 Jul 2022 11:17 AM (IST)
New Delhi, Jnn. Countries in Crisis: This economic and political plight of Sri Lanka has caused uneasiness in many countries of the world. These countries are shocked. In such a situation, the question arises that what is the concern of these countries. Why has the concern of these countries increased after the economic plight of Sri Lanka, once one of the happy and prosperous countries of Asia. Let us tell you that Sri Lanka is going through such a big economic crisis for the first time after its independence. Let us know in which countries of the world this crisis is visible. Will there be an economic crisis in other countries of the world as well? Let us know what is the expert opinion on all these issues.
1- Sri Lanka is going through an economic crisis. The foreign exchange reserves in Sri Lanka have been depleted. He has declared himself a defaulter due to non-payment of foreign debt. Due to this, a situation of political instability has arisen in the country. The people of Sri Lanka are protesting on the streets. Prof Harsh V Pant says that when a country is unable to repay the foreign debt on time, it becomes a defaulter. This situation arises when a country does not have foreign exchange reserves. He said that even before this many countries of the world have seen this devastation and many countries have stood on the verge of this.
2- He said that it is not that Sri Lanka is the only country in the world where the situation of economic slowdown has arisen. Before this, many countries of the world have gone through the phase of economic recession. It mainly includes Argentina, Greece, Russia, Uruguay, Dominican Republic and Ecuador. The Latin American country Argentina has gone through this phase twice between the year 2000 and 2020. Greece defaulted in the year 2012. Russia has also been declared a defaulter in the year 1998. Similarly, Uruguay in 2003, Dominican Republic in 2005 and Ecuador in 2001 have been declared defaulters. Prof Pant said that apart from Sri Lanka this year, Lebanon, Russia, Suriname and Zambia have failed to repay loans on time. Belarus may also reach this brink very soon. He said that apart from this, about 13 countries in the world are facing such danger.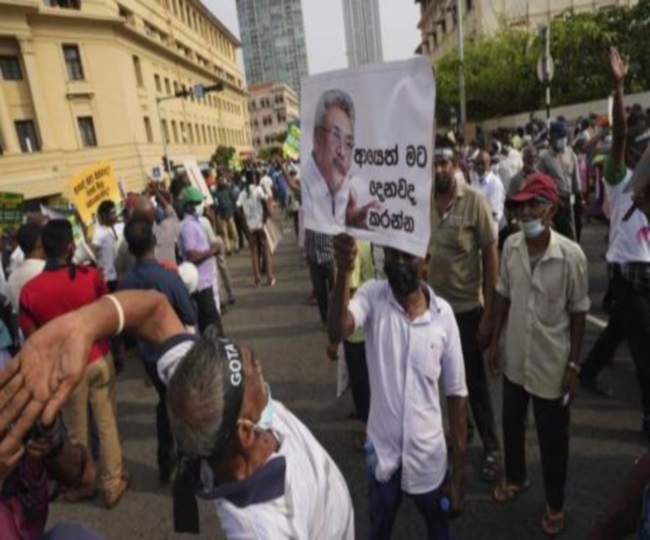 Pakistan's economy with the help of IMF
Pakistan can be taken in this sequence. Pakistan may have come out of the period of political instability but its economic condition is critical. Its economy is completely dependent on IMF ie International Monetary Fund. The International Monetary Fund has agreed to lend to Pakistan, but due to rising oil prices in the global market, there is a lot of pressure on Pakistan's foreign exchange reserves. There is tremendous pressure on the new government of Prime Minister Shahbaz Sharif in Pakistan. The Sharif government now needs to cut expenses rapidly, as it is spending 40 per cent of its revenue only to pay interest. Pakistan's foreign exchange reserves have fallen to $ 9.8 billion. This is insufficient even for five weeks of imports.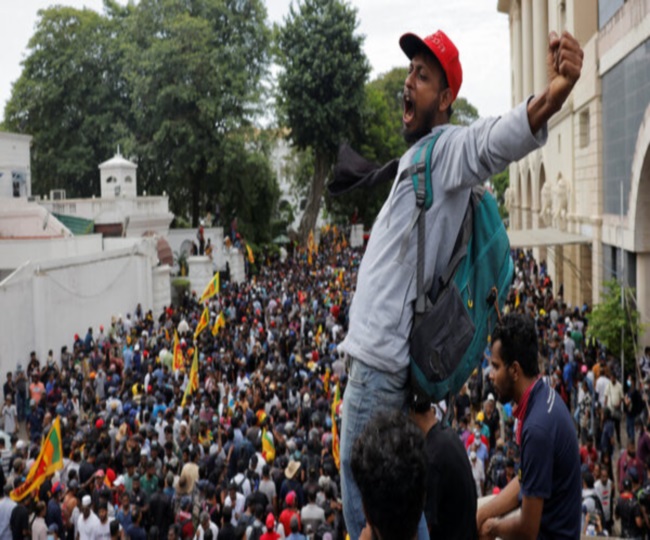 The sword hanging over these countries
Prof Pant says that the situation in Ukraine has become dilapidated due to the war. He said that the coming days could be troublesome for Ukraine. Prof Pant said that similarly there is a serious shortage of foreign reserves in Argentina. Argentina does not have enough debt to operate until 2024. The African country Tunisia is also going through a crisis. President Kais Syed may have a hard time getting a loan from the IMF or at least keeping up with it. Although there are many African countries of concern, Tunisia is most at risk.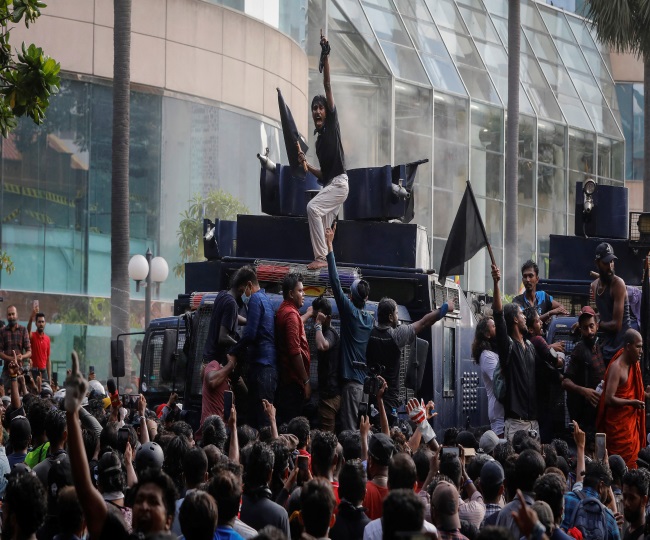 The budget deficit in Tunisia has reached 10 percent. The situation in Ghana is also delicate. Ghana is already spending more than half of its revenue on interest payments on debt. Inflation here has also reached close to 30 percent. Same is the case with Egypt. Egypt has a hundred billion dollars in debt to be paid off over the next five years. This includes $1.3 billion in bonds in 2024. Kenya, Egypt, Tunisia and Ghana are in the most difficult position]as debt is higher than reserves.
Edited By: Ramesh Mishra