Australia's navy ship HMAS Adelaide, which has been hit with an outbreak of COVID-19, has arrived in Tonga on Wednesday to offload more humanitarian and medical supplies as the country recovers from a devastating volcano and tsunami disaster.
As Tonga has no COVID-19 cases currently, the authorities have insisted that all foreign aid be delivered without any person-to-person contact. Additionally, goods delivered by aid flights are left for 72 hours before being unpacked to reduce any infection risk.
After negotiations with the Tongan government, HMAS Adelaide, with 23 people on board who tested positive for the CCP Virus, was permitted to dock and deliver supplies through a contactless process.
"The ship will berth, and no contacts will be made … Australians from the ship will unload their cargoes and sail from port," Tonga's health minister, Saia Piukala, told Broadcom Broadcasting radio.
"We appreciate the decision of the Government of Tonga to enable HMAS Adelaide to dock and offload the humanitarian and medical supplies, and the high priority it has placed on COVID safety throughout the recovery process," reads a joint statement from Australia's foreign affairs, defense , and international development ministers.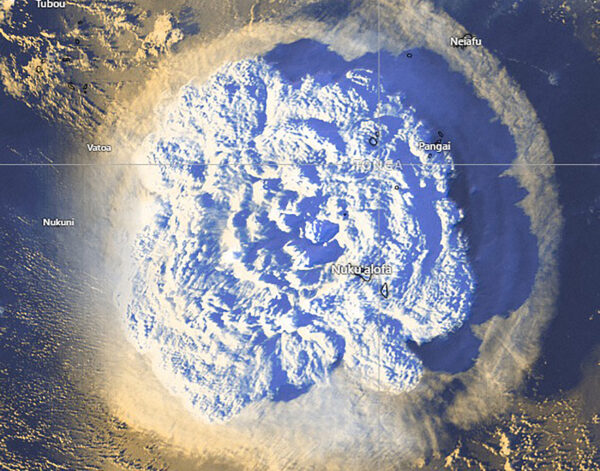 "To date, Australia has delivered to Tonga more than 40 tonnes of emergency relief supplies, including shelter materials, water and sanitation supplies, equipment to restore communications and personal protective equipment for people clearing ash."
The Morrison government has committed an additional $2 million (US$1.4 million) in humanitarian funding to assist Tonga, which brings the total commitment to $3 million (US$2.1 million) so far.
"We stand ready to provide further assistance to meet Tonga's needs," the joint statement of Australian ministers said.
"We are also coordinating our assistance closely with other partners, including France and New Zealand under the FRANZ Pacific humanitarian response partnership, as well as Fiji, Japan, the United States, United Kingdom and non-government organizations."
The island country in the Pacific experienced an underwater eruption of the Hunga Tonga-Hunga-Ha'apai volcano and subsequent tsunami on Jan. 15, which has severed its fiber-optic communication cable connecting the country to the outside world.
An entire village on one of Tonga's islands has been wiped out by the tsunami following the volcanic eruption, which killed at least three people.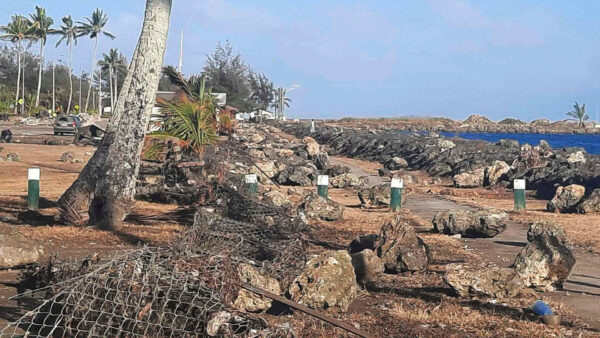 Australia also promised to widen its support, including helping restore power and communications, storing and effectively delivering relief supplies, and further recovery efforts on the outer islands most affected.
HMAS Adelaide has also delivered engineering equipment and helicopters to support logistics and distribution on Wednesday.
.