Cuba aspires to receive nearly three million visitors in 2023, after a 250% increase in arrivals this year compared to 2021, and despite "barriers imposed by the United States" that are still limited by those in its territory. Bans the entry of those who have been in Cuba, as recalled this Tuesday by Cuban Tourism Minister Juan Carlos García Granda.
According to the Spanish agency, García Granda participated in the media during a visit to the World Travel Market, which is being held in London as of Wednesday with the attendance of around 2,500 exhibitors from more than a hundred countries. efe,
Tourism Minister Juan Carlos García Granda participates with a Cuban delegation at the World Travel Market, one of the world's most important tourist travel fairs.
The vision is based on the recovery of British and European tourism.#cubanica #cuba travel pic.twitter.com/TTJcY4CsuV

— Ministry of Tourism (@MinturCuba) 7 November 2022
Quoting this source, the minister said his priority is to "preserve the largest number of visitors" after the pandemic, for which the country has prepared by controlling COVID with its own vaccines and immunizing the entire population. telling.
So far this year, the island has received 1.2 million visitors and could reach 1.7 million by the end of the year, down from 4.5 before the health crisis and an estimated 2.5.
"It's not everything we wanted, but the restrictions that countries had to maintain until April did not allow enough confidence in the issuing markets," lamented Garcia, who speculated, though In these months "November and December will be good".
"We are engaging, Tour Operation Sees demand, despite the fact that the blockade imposed by the United States against Cuba and efforts to hinder its economic development has made them aware of measures to affect the arrival of visitors to the island. I constantly think," he added: "For example, they are now conditioning that any citizen visiting Cuba does not have the right to enter the United States with an electronic tourist visa, but must obtain another one. Have to go to the US consulate or embassy."
Regarding the crisis in electricity generation that the Cuban population sees through a prolonged blackout today, García assured that his government "works very hard" to solve it, and warned "they will not harm tourism". Delivering", because "the private sector is ready".
"Private and state networks dedicated to tourist activity are preparing for energy emergency situations with emergency generator sets or photovoltaic cells, because we also have environmental objectives," he assured.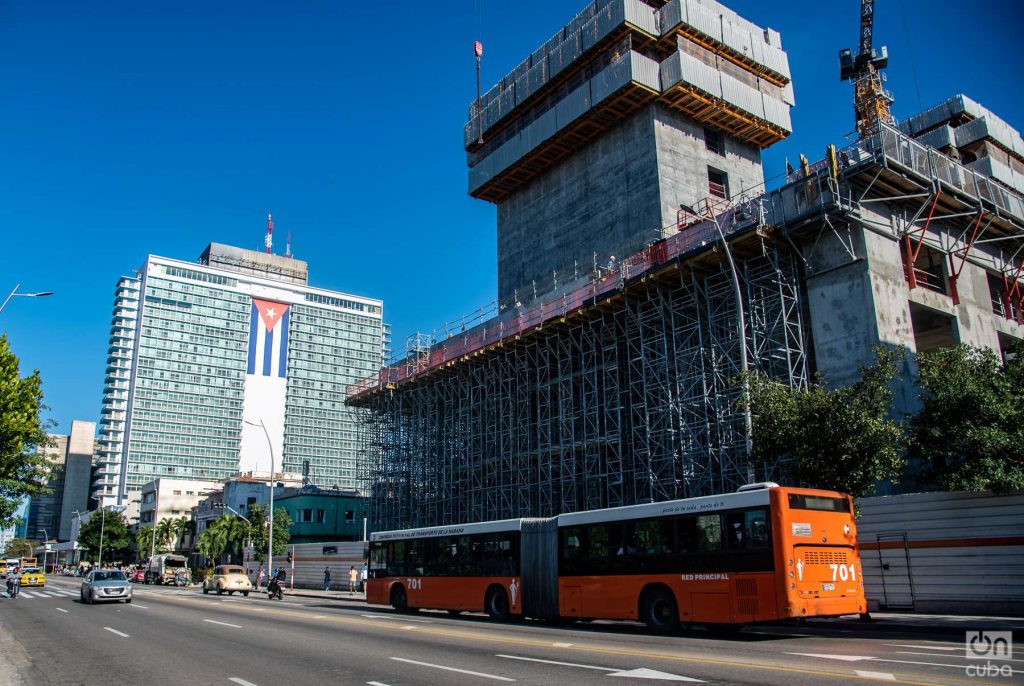 According to this report, Garcia argued that his mission is to attract more visitors to generate income that "contributes to economic reactivation." "Tourism serves to reactivate thermoelectric plants, buy more food, provide raw materials to producers, greater welfare and quality of life to people in general. They already know that Cuba is a socialist state. , which has a lot of social justice, such as free public health and education, and has a price," he said.
Asked by reporters, García attached great importance to the commitment to the island of Spanish hotel chains such as Iberostar, Barcelo or Melia. "We have been blocked for 60 years. Hotel chains are indeed very brave, they demonstrate their independence, their values ​​as human beings and above all, in addition to setting up a business, they do so with the sincerity of not accepting the pressures that might apply to them. The pressure going to the United States, the family environment, because they are forbidden even to go to that country, "he declared.
Cuban government admits it will not reach planned tourist numbers for 2022
García Granda said that the main attraction of Cuba is its people.
"The city you tell me also has blackouts, that doesn't lose its smile, that doesn't lose its solidarity, a city that shares what it has, not what's left Cuba's next campaign is called 'Cuba, Unique,' and is dedicated to both ordinary, ordinary people and great personalities of the culture," he said, according to the source.
Efe/Oncuba.