About 15 thousand customers remained in the dark on Thursday morning
Dozens of homes and businesses were damaged by the storm system. (Photo: Associated Press)
At least three people were killed and dozens injured in Louisiana as a severe weather system crossed the southern United States, media reported today.
The inclement weather left a trail of destruction in the southern state as violent tornadoes touched down, toppling homes, turning debris into projectiles and knocking out power.
According to the Louisiana Department of Health, the deaths from the storm-related incidents included a 56-year-old woman who lost her life after her home was flooded in the Kelowna area of ​​St. Charles Parish.
In addition, the Caddo Parish Sheriff's Office said a boy and his mother were found dead in the northwest Louisiana community of Keithville.
The station said several communities across the state reported widespread damage, with roofs ripped off, homes destroyed, roads strewn with debris and cars overturned.
Strong winds downed power lines Wednesday night, disrupting service to more than 50,000 customers in Louisiana and Mississippi, according to PowerOutage.us.
According to sources, around 15,000 customers were in the dark on Thursday morning.
The Storm Prediction Center reported that 49 tornadoes struck Louisiana, Mississippi, Texas, Alabama and Florida between Tuesday and Wednesday.
As of Thursday morning, more than 1.5 million people were on a tornado watch across southeast Alabama, north Florida and south Georgia.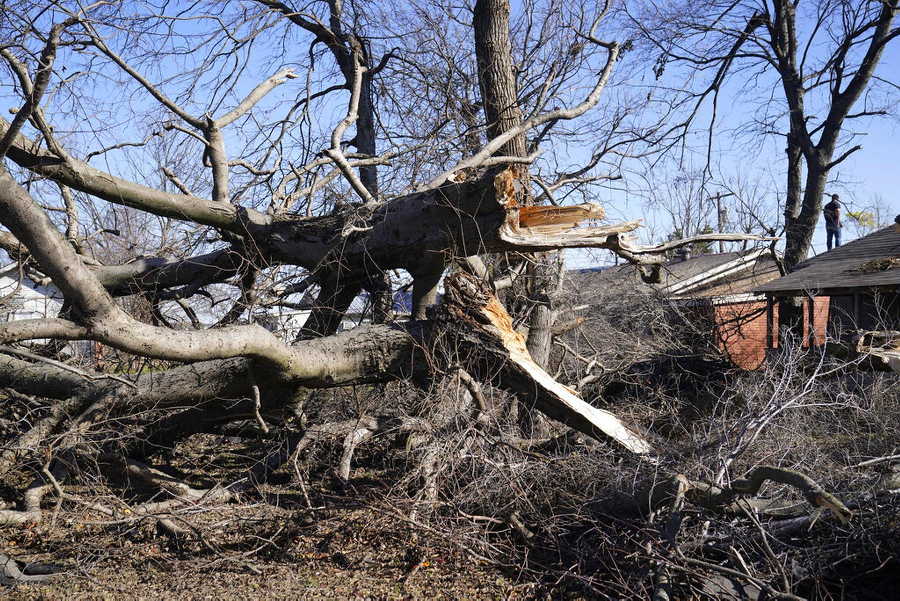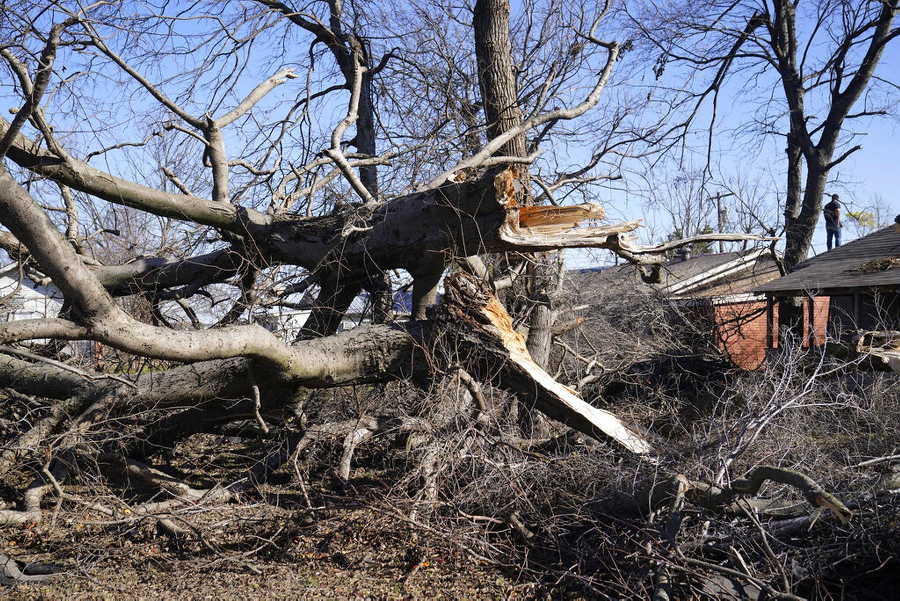 Forecasters say strong tornadoes are still likely, with falling hail and strong wind gusts up to 70 miles per hour.
CNN reported that the massive storm that ravaged Louisiana and the Southeast is part of a larger system that spawned snowstorms across the north-central United States.