The sound of upbeat pop music and the clack of high heels filled the halls of Elk Park Event Center on Saturday night. The noise intensified as the door opened to a room decked out in red roses and black fabric.
Luna Steelheart, Faye King and Kidney K. were getting ready to compete in this year's Miss Gay Mid-Missouri America pageant, hosted by Nclusion Plus. They are all new to drag, all starting within the year, but their confidence combined with picture-perfect hair and makeup made them seem like old pros.
Some, including King, have never participated in a pageant before. She began the night in the evening gown round with a long blonde wig and long-sleeved dress. But that look didn't last the night; with each event came an outfit change.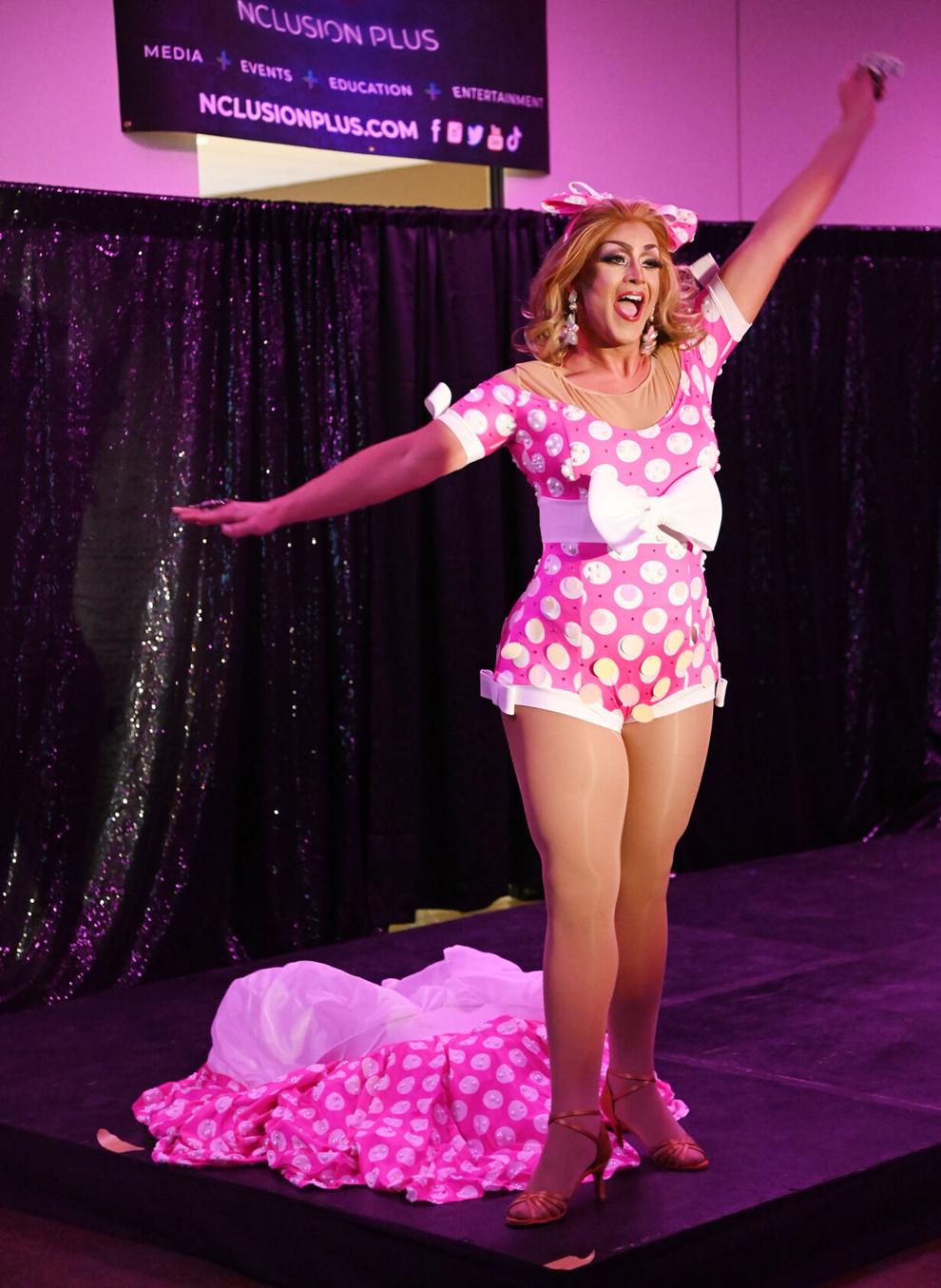 Regina La-Rae, Miss Gay Missouri America 2016, hosted the show and led off the show with her own performance. The audience lined up on either side of the stage, with their cash and phones in hand, ready to tip in cash or virtually — a common practice at drag shows.
The three contestants entered the stage to compete in two rounds: the evening gown and question portion, and a talent show. They were asked a question they had picked out prior to the event, ranging from, "What leader would you want to meet and talk to?" to, "How would you use this title to break down and challenge gender stereotypes?"
When it came to King, the question was: "What is your favorite part of creating your onstage persona?"
"My favorite part about creating my onstage persona is just trying to be extra, trying to be tacky, but tasteful," she said. "I just like being different. I like having fun and making other people feel good when they see me. I want it to be a magical experience, like a Disney experience, like you're watching a fairy tale or something like that. just love that kind of stuff."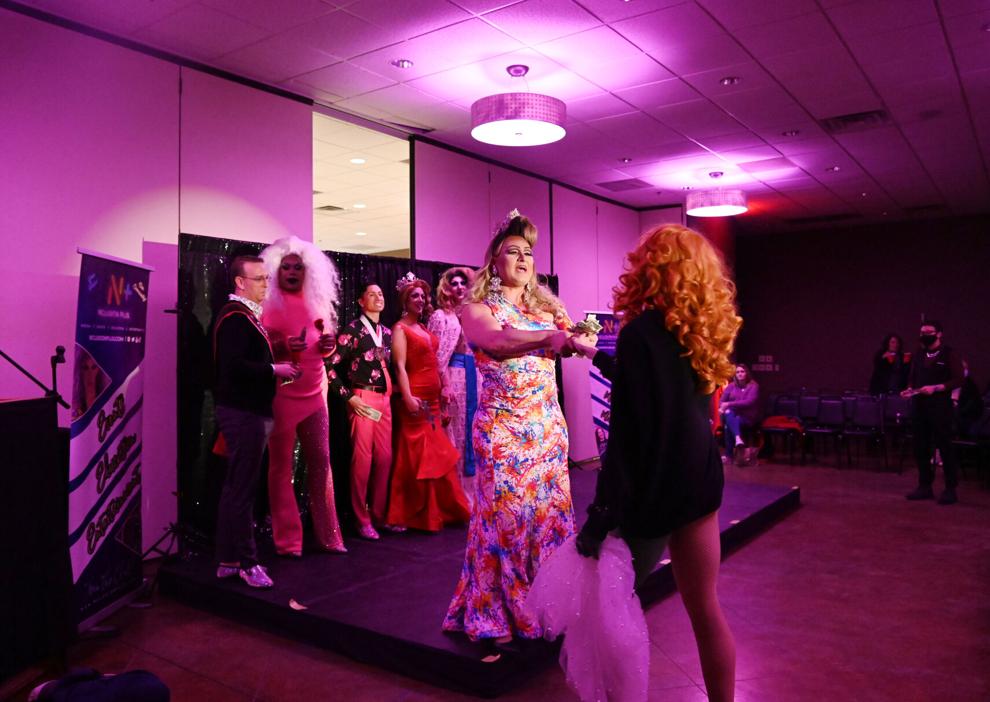 Performances from other drag queens kept the audience entertained between the pageant's rounds. Roxxy Malone, last year's first alternate to Miss Gay Missouri America and reigning Miss Gay Missouri United States At Large, judged the competition alongside Tabbi Katt, current Ohio All American Goddess, and Delsie Bonaparte, Classy Miss Missouri and Miss Puerto Rico of the Pure International Pageant System.
When it came to the talent round, each contestant did something different. Luna Steelheart did stand-up comedy and celebrity impressions that had the audience roaring, Faye King sang a heartfelt ballad, and Kidney K. lip-synched, ending her performance with a dramatic costume change.
When it was time to crown Miss Gay Mid-Missouri America, the three contestants were joined onstage by the other performers of the night. The tension in the room grew, as the audience buzzed with anticipation. And then it was announced: Faye King was the winner.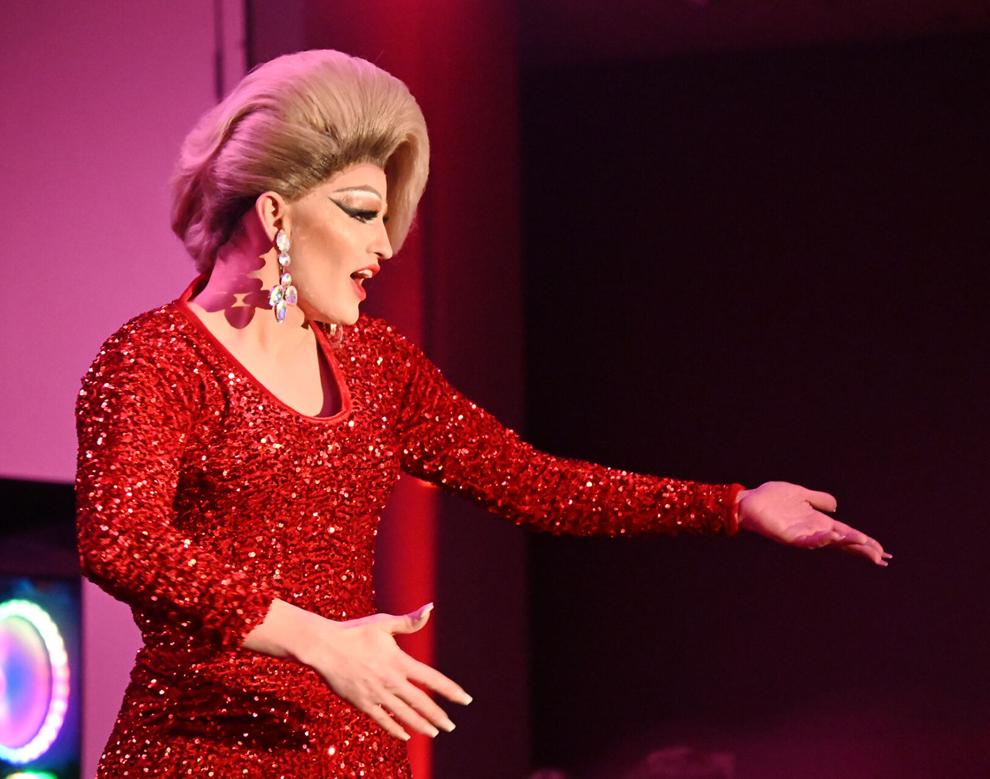 With a crown on her princess-perfect hair, she finally had her fairy-tale ending.
"I've just been embraced by the Columbia, Missouri, drag team," she said. "As a newcomer — like I've only been doing this for a couple months — they've just really taken me under their wing. They encouraged me to try out for this pageant because they just saw something in me. Just to know that they believed in me meant a lot to me."
King, along with first alternate Luna Steelheart, will move on to compete in Miss Gay Missouri America 2022 from March 24-26 at the Arts Asylum in Kansas City The theme will be "From Greek to Chic: Our Sacred Bond of Sisterhood."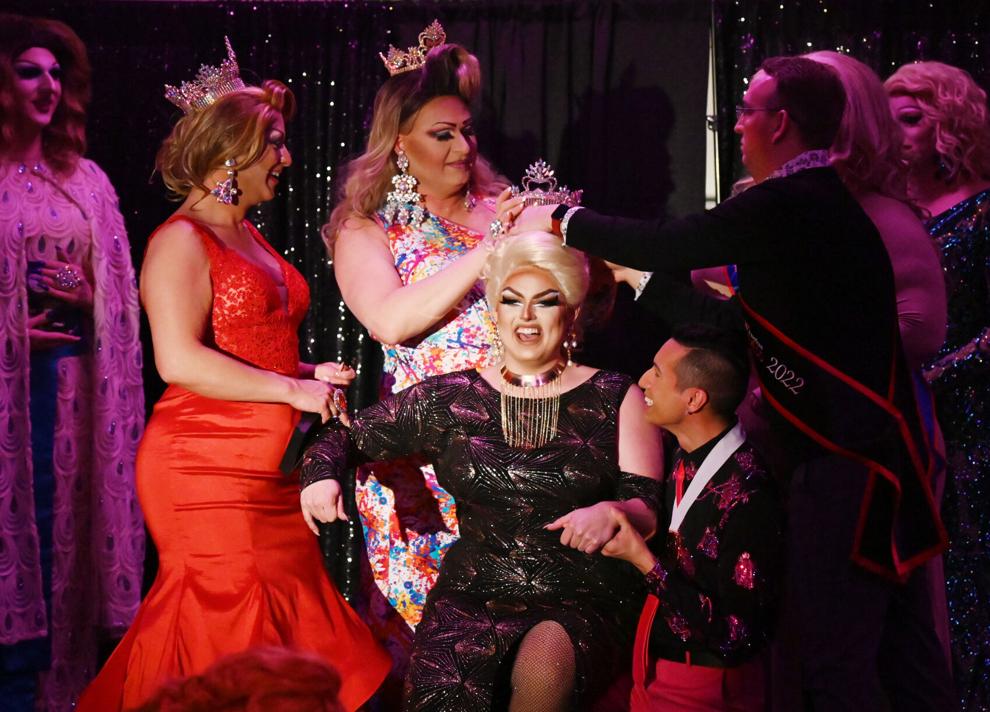 ,