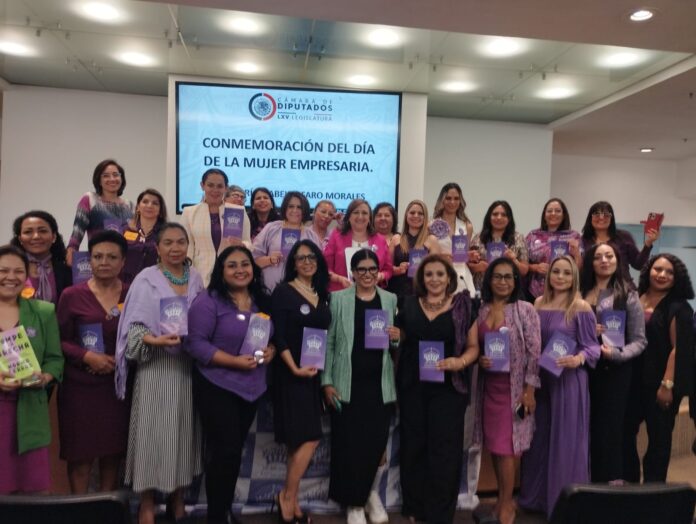 Commemoration of Entrepreneur Women's Day.
By: Lizbeth Alvarez Martinez.
06.03.2023.Mexico City. Dressed in purple, more than 40 women belonging to the National Council of Business Women arrived at the Chamber of Deputies to be recognized for their work in the business world.
The first to take the microphone was its president, Emilia Vidal, who first greeted the attendees but also recognized their valuable effort in breaking down barriers and starting their own company.
In her speech, she expressed that small businesses are run by women and are socially important in developing countries.
"Women-led corporate participation has a higher correlation with GDP growth, as women allocate their income to education, health, and the well-being of their families and communities."
But she also emphasized that women face problems when it comes to entering the business sector and trying to stand out.
"Wage inequality, lack of credit and adequate financing to start a business, lack of women empowerment and a distinctive culture, are some of them," said the president of Entrepreneur Women.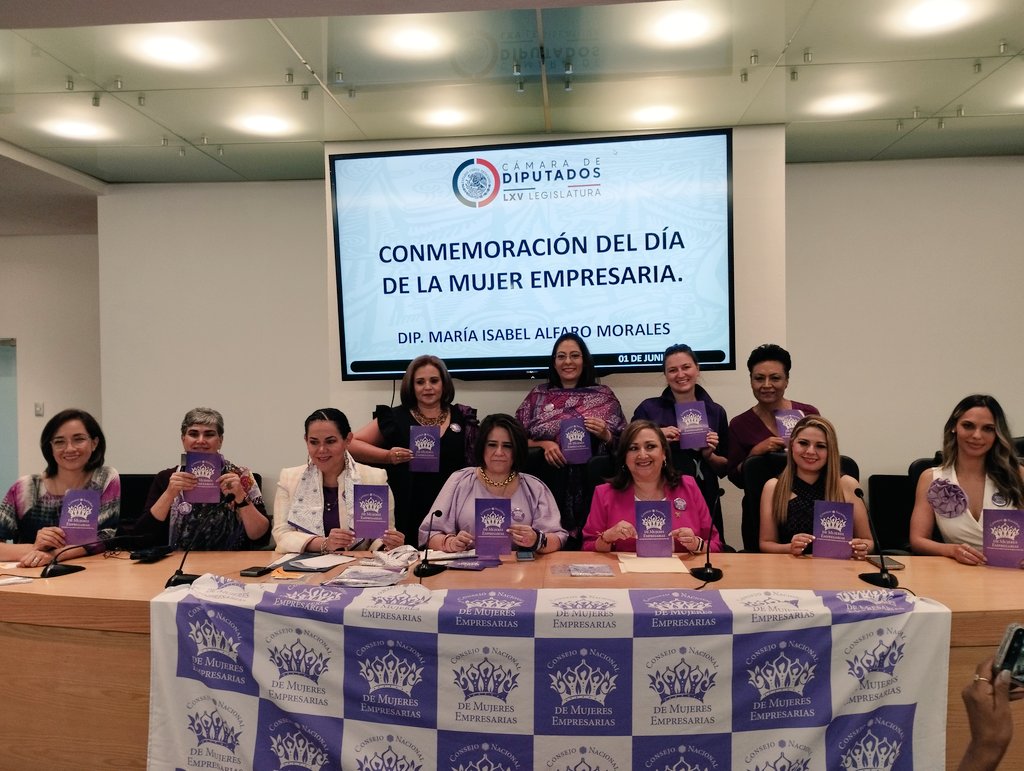 For her part, Bertha Lorena Martinez, businesswoman and doctor, assures that business women have heart disease because they do not rest and have heavy schedules. He asked the attendees to be aware of their physical and mental health. "Without health, there are no companies," he concluded.
Another businesswoman who took the place to talk to her colleagues was the director of Mac Extinguisher de México, Perla Liliana Ortega Porcayo, who suggested several actions to make them more productive and effective in their companies.
"Women don't like to feel like we can hold all positions in organizations, don't be afraid to delegate so another woman can take responsibility.
Let's work for the results, set a goal that we want to achieve, let's set a plan to reach the goal. You have to prioritize well-being.
Through the petition, Perla Porcayo asked Deputy María Isabel Alfaro Morales to seek financial institutions that support women entrepreneurs. In her experience, she said that it was difficult for her to obtain funding for the simple fact of being a woman.
Meanwhile, the deputy of Morena, María Isabel Alfaro Morales, thanked everyone present for their participation and for being the hostess in commemoration of Women's Entrepreneurship Day.
"I was fortunate enough to hear a range of performances by amazing women I admire".
Women entrepreneurship has been very positive for the society in recent decades. It represents a great contribution that helps generate income apart from giving more empowerment to women in a world where men have more opportunities.