Joshua Carrion, Mr. Cash"does not regret his return to television through the screen TeleOnce. However, he does not hide the annoyance that his departure caused, as well as the inability to say goodbye live to his audience.
"It was a pretty good experience. This is what I'm passionate about. I love it. What's happening is that, unfortunately, it didn't end the way I wanted it to, or the way people wanted it to continue. But no, I'm not sorry. I'm happy with the work I did there, the people I met," he said.
Less than a week after learning that he would not be part of the star publication La Bóveda, he still cannot find an explanation for the channel's management's decision, which he considers "unfair", not to continue its services.
Not considering suing
The leader, not thinking about the courts, "knocks on the door" in search of new opportunities.
"They can take you off TV, but they can't take your talent away. Many times the plays come with their people… God has never left me. If we have to wait a little, we will wait a little. We will shine again, because I have a lot of good people who know, and people from other channels who know what is there. There is much more maturity and something to give," he said.
He said that the completion of his work took him by surprise because he expected to be part of the new format, which will premiere on the channel next Monday, August 22 at 8:00 pm.
"I am very surprised and outraged by this situation, because it cost me a lot of time. Despite being on the air for five months, it's been a year since the channel hired me and I've been on the air for seven months (in preparation). I was the one looking for the "location" in the mall (The Mall of San Juan). It was a lot of time that was invested, a lot of time that was spent in order for the program to have the development that it has had so far. People love it the way it is and were very excited about the new format."Mr Cash said exclusive with EL VOCERO.
By October of last year, Carrión announced that he was returning to the local screen after a five-year hiatus. When he joined TeleOnce he was one of the producers of the program and his contract was with the channel. Launched The Vault of Mr. Cash, and after a while the agreement was changed, and the production of the space was replaced by a team.
I thought I'd be in the star edition of La Bóveda
The space aired Monday to Friday from 2:55 pm to 4:00 pm and was hosted by Andrea Rodriguez, Avilda Cabrera, Luis Thomas Fontanes Morales, "Finito" and recently Andrés Valdemar.
As the communicator insisted, he was always given to understand that he would be part of the stellar edition of La Bóveda de TeleOnce.
"On the eve of the last recording we had this week, the producer of the program told me that the channel's management does not see me in the new format," he remembered.
Mr. Cash regretted that he was not given the opportunity to say goodbye to his audience on the air, as the programs that will be broadcast until this Friday are pre-recorded.
"As for me, they made me understand that I choose the format, but they had a different solution. About two weeks ago they told me that I was switching to a new format, and just four days ago they told me that I would not go. It was pretty fast," he recalls.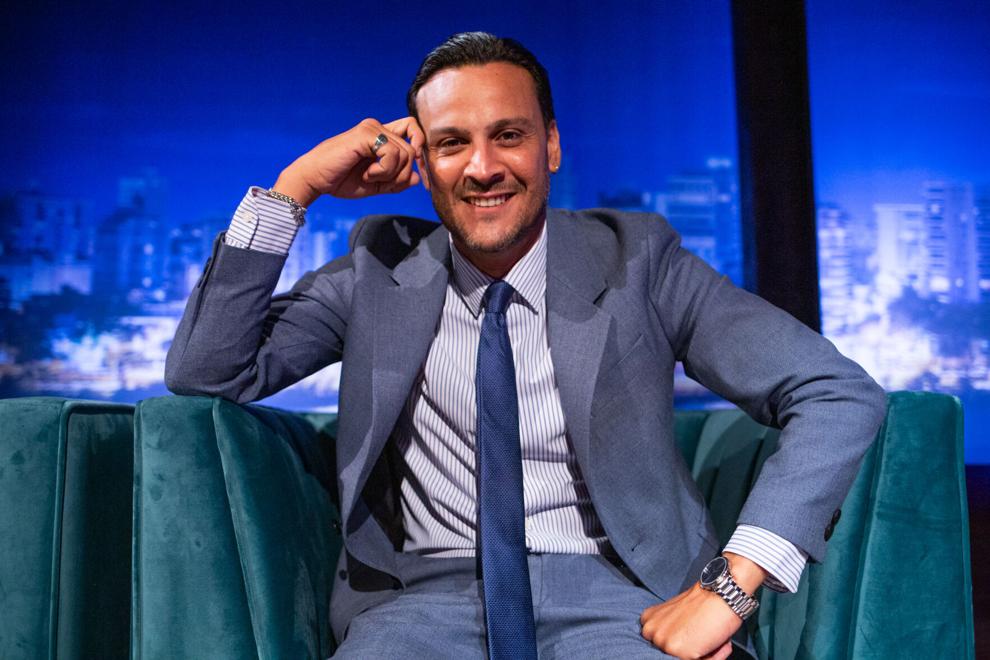 Best Wishes to Francis Rosas
Since Carrión's exit from the canal was discovered, the name Francis Rose began to sound like his possible replacement. Program sleep with francisended 15 July but remains under contract with the station.
Faced with this rumor, Carrión did not hesitate to wish Francis his best wishes.
"People know Francis and he is a talent that people love a lot. If Francis takes the reins, I wish him all the best." appears.
It should be remembered that after Time is gold (2013-2015), Carrión's program continued at Vape, schedule was busy win with victorywith animation by Rosas and Danilo Beauchamp.
In an interview with La Nueva 94 last Friday, Rosas assured that TeleOnce management had not told him if he would become part of La Bóveda.
Carrión made her debut at the age of 12 on Telemundo in the Operación chocolate segment, Super Saturdays. From 2007 to 2010 he was a member of Happy Univision Puerto Rico. In the same year he joined stick to noon Vapa for three years before being in command Time is gold, also from Vapa. Then he led salts of gold on Mega TV until 2016.