A Michigan man who entered the US Capitol on Jan. 6, 2021, and stole a United States flag from the visitor's center was sentenced Friday to three years of probation with 30 days jail time and two months of home detention for a misdemeanor charge of entering and remaining in a restricted building.
Robert Schornak of Roseville, Mich., was given far less jail time by US District Chief Judge Beryl Howell than the four to six months sought by prosecutors. Judge Howell opted for longer probation supervision than would have been possible if she meted out the jail sentence the US Department of Justice sought.
As part of a plea agreement, four other charges against Schornak were dismissed. The judge split the jail time into two equal non-consecutive periods so Schornak would not be away from his wife and new baby for too long in one stretch. Jail time is to be served within the first year of probation.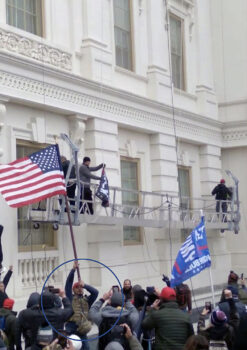 Factors that weighed against Schornak, prosecutors argued in a 36-page sentencing memorandum, included bringing a bullet-proof vest, helmet, and bullhorn to the District of Columbia, stealing the American flag, and giving it to other protesters who hoisted it above the scaffolding on the side of the Capitol building.
Judge Howell credited Schornak with cooperating with the FBI and voluntarily appearing twice before the US House select committee investigating Jan. 6. She also cited his letter of remorse written to the court, and his explanation that he got caught up in a vortex of misinformation from an "echo chamber" of supporters of then-President Donald Trump. He also disavowed a Facebook post from 2021 that read, "I will never apologize for what we did, ever."
"To his credit, the defendant cooperated with law enforcement after his arrest, sat down and talked to them, and in my mind has gone further," Howell said, "and in confronting his remorse by taking a concrete action by talking to investigators of the House select committee, which is seeking to understand the full scope of how that day happened. I will give him credit for that. I think that that kind of cooperation is helpful to this country and is helpful making amends for what occurred on January 6th."
'He Wants Leniency'
Prosecutor Anita Eve argued that Schornak did not express remorse for his actions, which prompted the judge to get into a discussion about Schornak's cooperation with law enforcement and Congress. Eve said she got reports from the FBI that Schornak was not sincere in his remorse when he met with agents. She called letters from Schornak's family "rhetoric" and alleged Schornak only shows remorse because "he wants leniency."
Eve said when she drafted her sentencing memo, she was not aware that Schornak had been tested before the House select committee. The judge asked, "Would you agree that voluntary cooperation with the House select committee is a reflection of acceptance of responsibility and some remorse and should be given some credit…?"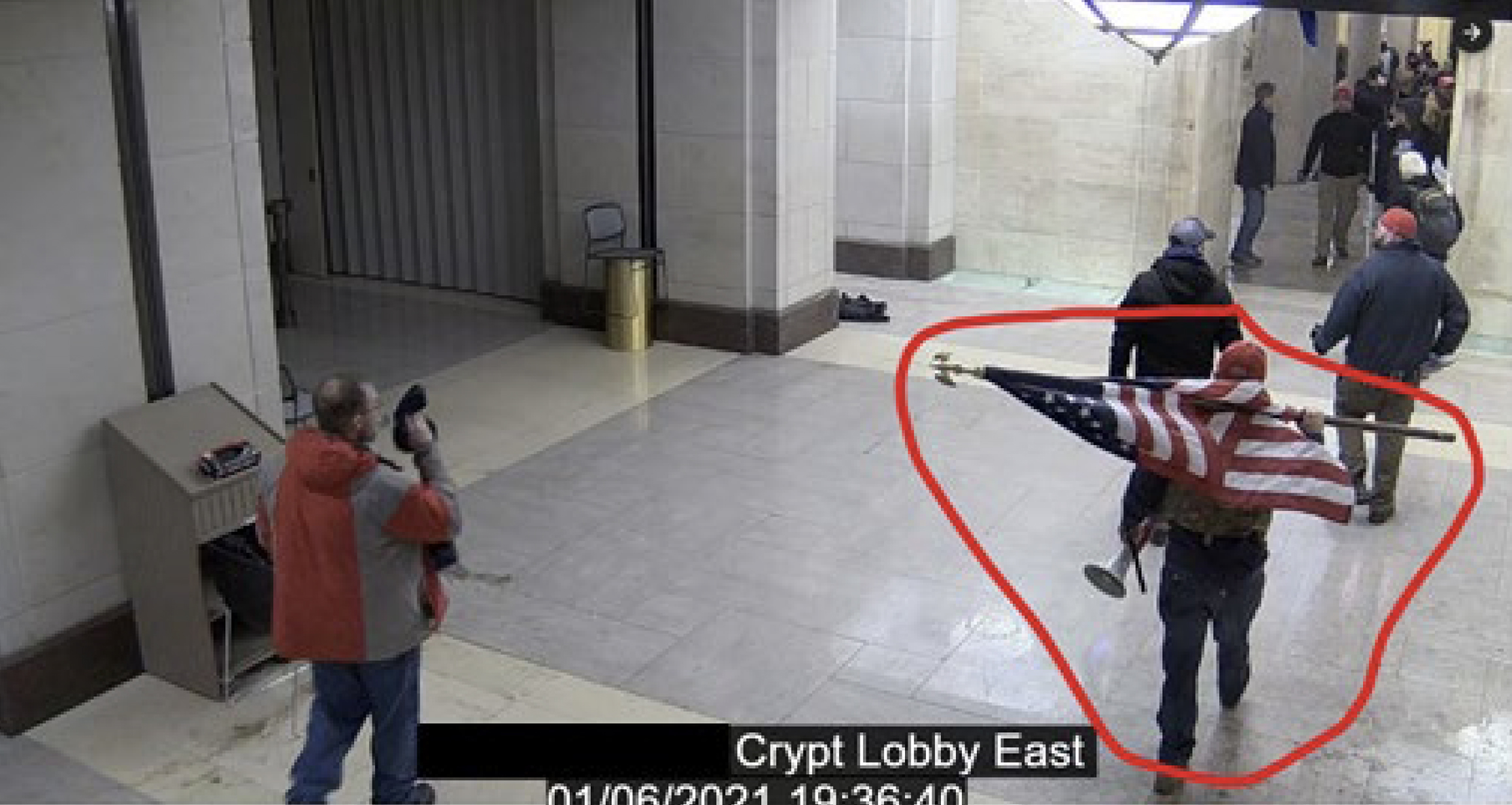 Eve replied, "When Mr. Schornak was approached to give that testimony, it was with the understanding that it would not have any impact on his sentencing. We are not treating that in the same way that somebody would be treated as if they cooperated in a federal investigation…" The cooperation should not be a factor in sendingencing, she added.
After spending time in the crypt of the Capitol, the prosecutor said, Schornak posed for a "selfie" with Robert Gieswein, who is charged with assault on a federal officer, aiding and abetting destruction of federal property, violent entry or disorderly conduct, and other charges from Jan. 6.
"He takes a selfie with this individual," Eve said. Judge Howell asked if prosecutors have any evidence that Schornak knew that Gieswein had allegedly sprayed police with pepper spray. Eve said only "circumstantial" evidence, because of Schornak's proximity to where the pepper spray was deployed.
"I've looked at that video and frankly, Mr. Schornak looks like he's pretty far back," Howell said. Schornak was also seen "taking photographs with two other members of this mob who were standing in Emancipation Hall," she said.
Eve said, "There's circumstantial evidence he was treating Mr. Gieswein as a celebrity." Howell replied, "I don't see any evidence supporting the fact they had a close relationship."
In his statement to the court, Schornak repeatedly apologized for his poor judgment, adding, "I'm done with politics."
About five minutes into the hearing, Judge Howell asked Schornak's wife and infant son to leave the courtroom because the baby was fussing. "I'm sorry, you're going to have to leave," she said. "A sentencing hearing is no place for a crying baby."
.