With our planet warming, we all need help dealing with the rising temperatures in our daily lives. Britain temporarily recorded its highest ever temperature, 40.3℃, on 19 July 2022, and records are being broken around the world.
In 2021, I said that it is very likely that temperatures in the UK will reach 40℃ within the next 10 years. It was clear then how unprepared many parts of the world were for these rising temperatures.
But, there are plenty of ways to try and adapt to extreme heat. Here are some tips that temperate countries can learn from warm countries.
1. Midday Rest
The European siesta has its origins in Spain, where field workers took a break to escape the heat of the day, but it is also related to the Romans of Italy, who took some time off in the afternoon. Although 60% of Spaniards no longer rest, the practice of taking breaks in the middle of the day is practiced by many countries globally. This avoids working in the hottest part of the day. Making time for short 30-minute naps can also benefit our health and well-being and give us energy for the rest of the day.
2. Cool Clothes
There are some accounts of European explorers encountering the dress of those in more tropical regions and being surprised at the loose fitting nature of people's clothing.
What we wear has a huge impact on our ability to be able to cool off, and loose, light-colored clothing helps. Clothes change how the body sweats and how we receive or loose heat from factors such as wind and sun.
Well-working examples can be found around the world. The thob or tob is a traditional item of clothing from the United Arab Emirates and other parts of the Middle East and North Africa. It is believed that the flow of air around this garment cools the wearer.
Other places with sober traditional clothing include sari, and dhoti for men in India, and kente and oubou clothing from African countries in the Sahel region, including Ghana.
3. Exercise
Exercise is important to keep us healthy. For outdoor runners, learn from warmer countries like Australia, where evening or early morning runs are recommended, as those tend to be the coolest parts of the day.
Pregnant women are a group known to be vulnerable to extreme heat, and were once advised not to exercise in hot countries. But there is some evidence that pregnant women can exercise for 45 minutes at temperatures up to 32℃ with a humidity (moisture content in the air) of 40% with less exposure.
---
Read more: Seven tips for exercising safely during a heatwave


---
4. Building Design
Ventilation is an important part of building design to promote the flow of cool air in hot climates. A good example is Mactan Cebu International Airport in the Philippines, which has high roofs and low eaves. The open, wavy design allows maximum air flow around the building and allows warm air to rise up.
In Gulf countries, traditional buildings often have small alleys on the outside, so that the smallest possible area is exposed to the sun. In addition, large windows are rarely found in traditional buildings in the Middle East to keep temperatures low and let in less sunlight.
Other elements can be used in the creation of the design. In some southern European countries, for example, you see shutters on the outside of windows. Shutters help cool the sunlight from inside. Windows in cold countries often open outwards, so shutters or blinds will need to be added inside buildings, unless the design of homes changes.
While these practices from warmer countries can be used by colder countries to reduce the effects of heat, it is important to remember that heat waves (a period of three or more days in a region's hot climate, or any in the tropics) are hot. area too. Recent record temperatures in India and Pakistan have led to crop loss and increased mortality.
With this in mind, the world needs a global early warning system to work towards combating climate change, along with investments in heat waves and infrastructure.
---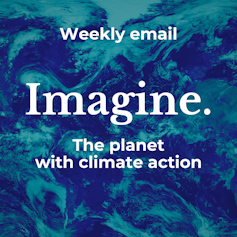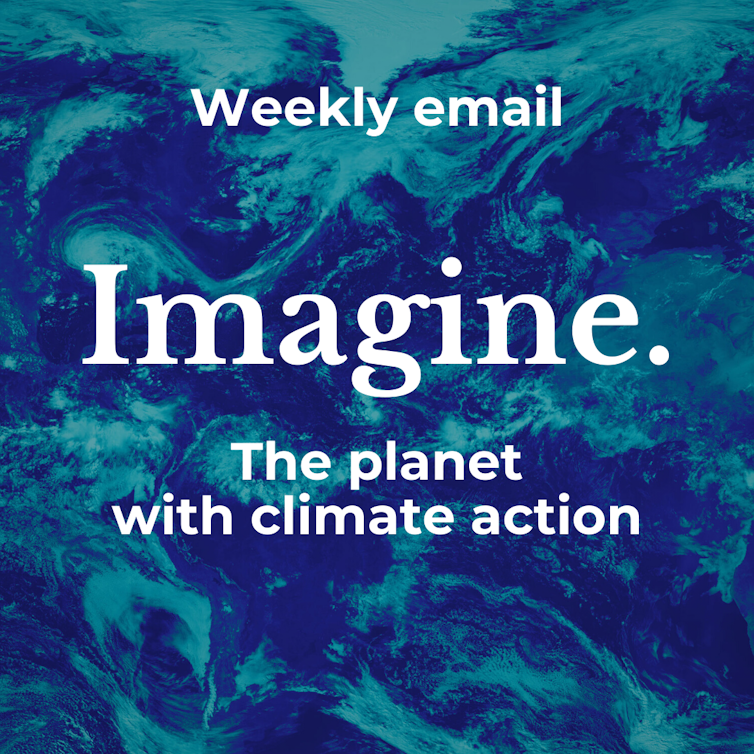 Don't have as much time to read about climate change as you'd like?

Get the weekly roundup delivered to your inbox instead. Every Wednesday, The Conversation's environmental editor writes Imagine, a short email that goes a little deeper into just one climate issue. Join the 10,000+ readers who have subscribed so far.
---