Scientists at the US Argonne National Laboratory are looking for low-cost ways to produce clean hydrogen from water with the aim of replacing fossil fuels and combating climate change.
Hydrogen can power vehicles without emitting more than water. It is also an important chemical in many industrial processes, particularly steelmaking and ammonia production. All this makes the potential use of green hydrogen highly desirable in these industries.
With this in mind, a multi-institutional team led by Argonne National Laboratoryfrom the US Department of Energy (DOE), has developed a low-cost catalyst for use in a process that produces clean hydrogen from water.
in the said investigation Other partners are also involved, including the DOE's Sandia and Berkeley National Laboratories as well as Zinner Inc.
cheap electrolysis
electrolysis process produces hydrogen and oxygen from water And this has been known for more than a century, although at the moment it remains a case procedure.
research team focused on proton exchange membrane electrolyzer (PEM), which represent a new generation of technology for this process.
These electrolyzers can split water into hydrogen and oxygen Highest efficiency at room temperature, The low energy demand makes them an ideal choice for producing clean hydrogen using renewable but intermittent sources such as solar and wind power.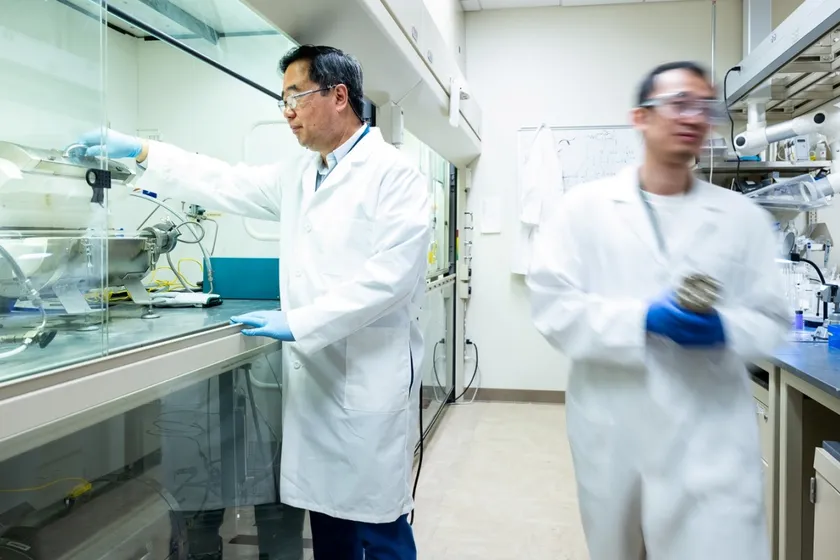 pem electrolyzer uses separate catalyst For each of its electrodes: cathode and anode. The cathode catalyst produces hydrogen, while the anode catalyst produces oxygen.
however, The anode catalyst currently uses iridium., whose market price is close to $5,000 an ounce. The supply shortage and high cost of iridium represent a significant barrier to the widespread adoption of PEM electrolyzers.
cobalt catalyst
The main component of the new catalyst developed by Argonne is cobaltWhich is much cheaper than Iridium.
Gainer Inc., a leading research and development company working to commercialize electrolyzers and fuel cells. evaluated the new catalyst using its PEM electrolyzer test stations under industrial operating conditions. Performance and durability far exceed competitors' catalysts,
"Using a cobalt-based catalyst prepared by our method, The main cost barrier to producing clean hydrogen in an electrolyzer can be removed"says Di-Jia Liu, a senior chemist at Argonne and a professor at the University of Chicago's Pritzker School of Molecular Engineering.
To further enhance the performance of catalysts, it is important to understand the atomic scale reaction mechanisms under electrolyzer operating conditions.
The research team managed to unravel the important structural changes that occur in the catalyst during use under operating conditions X-ray analysis at the Advanced Photon Source (APS) at Argonne.
Also used electron microscopy at Sandia Laboratories and Argonne's Center for Nanometer-Scale Materials (CNM) to identify key features of the catalyst.
"We analyzed the atomic structure on the surface of the new catalyst at different stages of preparation"Jianguo Wen, materials scientist at Argonne, explains.
In addition, computational modeling at Berkeley Lab revealed important insights into catalyst stability under reaction conditions.
The team's achievement represents a success in the initiative. DOE Hydrogen Energy EarthshotWhich mimics the "moon shot" of the United States space program in the 1960s.
they have an ambitious goal Reducing the cost of producing green hydrogen to one dollar (about 93 euro cents) per kilogram over a decade, At that cost, producing green hydrogen could transform the country's economy. Applications include the electrical grid, manufacturing, transportation, and residential and commercial heating.