For Cuba, cooperation in the field of health is indispensable, which, as we well know, is not only with this sister nation, but also with the entire Caribbean region.Public Health Minister Jose Angel Portal Miranda announced during his recent visit to Saint Vincent and the Grenadines
In statements to the Presidency press, the minister explained the importance that Cuban cooperation in health matters has for the Caribbean, which currently 1,441 employees in 13 states.
Portal Miranda reported that So far, more than three thousand professionals from different countries have been trained in Cubaas part of the cooperation program, which has been in existence for many years, considering that in Universities of Medical Sciences currently studying in the country 641 Caribbean students.
The Heads of Health commented on the possibilities of expanding cooperation involving biotechnology and the pharmaceutical industry, a topic they expect to discuss in the coming period Summit with the Caribbean Community.
Sharing what we have is exactly what the largest of the Antilles does with the world, and it is the result of the legacy of Commander in Chief, Fidel Castro, continued by Army General Raul Castro and President Miguel Diaz-Canel Is.

Dr. Jose Angel Portal Miranda, Minister of Public Health
He stressed that during the visits made by Vincentian health institutions with President Miguel Díaz-Canel and the Prime Minister of that country, Ralph Gonsalves, they have been able to verify the results of the work of Cuban professionals with the population. Doctors, local doctors, also recognized the Modern Medical and Diagnostic Center in Georgetown.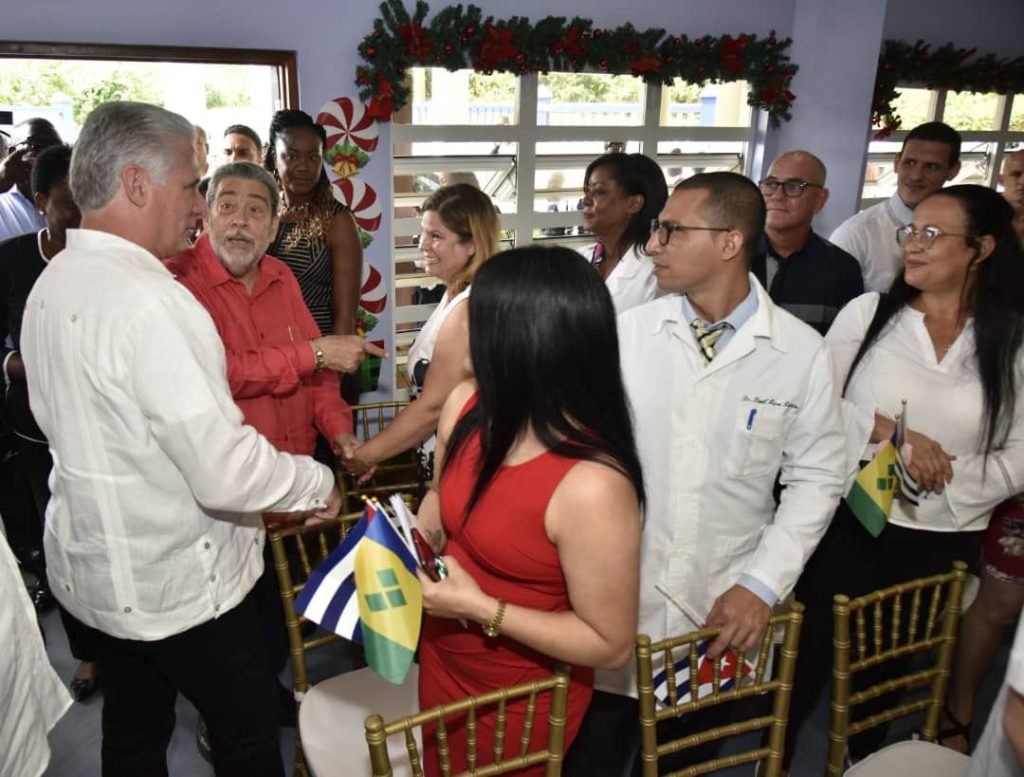 consider que The achievements attested here are the result of the high quality services the Allies provide to the Vincentian population, which is a source of pride for the nation.,
What has been done, he reflected, shows how much commitment, solidarity and humanity goes into the work done, which also benefits the health indicators of the campus.
The minister spoke of gratitude and respect in the context of the commemoration of Latin American Medical Day is observed on December 3At the same time he sent congratulations to the workers of the sector in Cuba and those who have completed missions abroad.
These have been very difficult years, with many complications, and our professionals have not stopped fighting for the lives of Cubans and other people around the world.

Dr. Jose Angel Portal Miranda, Minister of Public Health