MoveIt and December Labs, two major technology companies in Uruguay, merged with Recognize, a well-known investment fund based in New York. The result of this union is Kubica, already born in the country as one of the largest companies in its field.
Kubica CEO Ariel Ludueña told Ámbito.com the details of the deal, which is the first of its kind for Uruguay.
— What does this merger mean and what will Kubica be from this moment?
This merger means a huge step forward not only for the two companies but for the industry in general. This is the first time that a merger with such a significant tech fund has taken place in Uruguay. We are talking about a large technology fund focused on technology, whose founders are known as builders of great companies. One of them is Frank D'Souza, co-founder of Cognizant. We're talking about a company of about 300,000 people. And Charles Phillips, who was the chairman of Oracle, a very important fund.
This is a milestone in the country, we believe that what technology investment policies have been, it is also a milestone of confidence. What we are doing is coming together with a stable structure to be able to continue to grow in the best possible way and give it more strength in the current services and be able to expand further in the United States , which is our main market. We believe that with this fund and new investment, we can become one of the most important companies in Latin America.
– Who are your customers?
Our customers include major companies such as Disney and Google, who are looking at the forefront of technology. Today's businesses are changing a lot due to new technologies and need technology partners that allow them to update, so we provide a service and serve these customers, we help them develop digital products and make decisions Let's help We are partners of big companies in technology and digital terms.
— Are the health and fintech sectors priorities?
We have many projects, both for large companies and for companies that are startups, which is a market that is growing, where there is a lot of room for new technologies.
Beyond the company, what does this merger bring to Uruguay?
Especially the situation for technology companies. It is important to note that the fund studied all the countries in Latin America and about 100 companies before deciding to land here. They decided to land in Uruguay and join hands with two of our companies. This is a sign of confidence that the country has clear regulations and provides protection for foreign investors. Uruguay has been betting on the technology sector for years by lowering taxes, which makes the country attractive.
image0.jpeg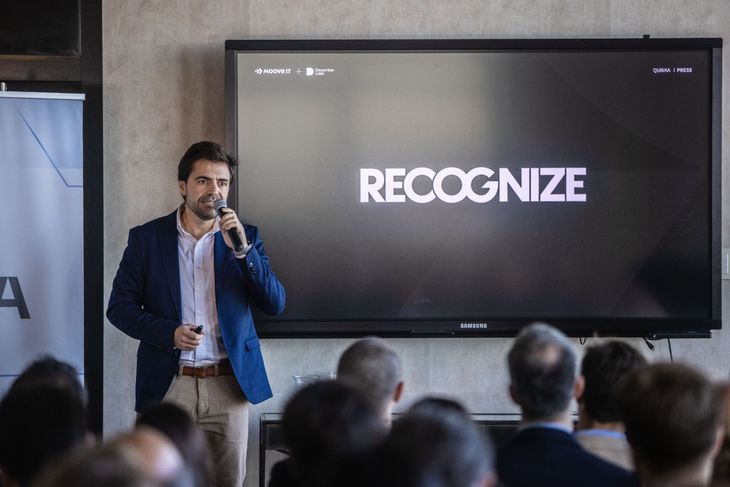 Cubica originated from the acquisition and merger of two Uruguayan technology companies by the American firm Recognize.
Who's Ariel Luduena?
Ariel Luduena is the CEO of MoveIt and from now on he will also be the CEO of Kubica.
He is a systems engineer graduated from the Catholic University of Uruguay (UCU), father of two children, lives between Montevideo and the United States, beyond the fact that he clarified that the company will maintain all its operational management in Uruguay. .
For the next five years they plan to increase Kubica's current company's 1,000 employees to 3,000, and a third of them to work in the Uruguayan offices.