Days before the presidential election in Brazil, the latest polls upped the hopes of former President Luiz Inácio Lula da Silva's victory in the first round against the incumbent President, Jair Bolsonaro.
According to Ipec Consultancy, Lula will reach 48% voter support this Sunday, compared to 31% for Bolsonaro.
The data is a slight difference in favor of the former president compared to 47% and 31%, respectively, that he obtained in the same poll a week earlier, the data showed.
Both candidates need more than 50% of the votes to win the presidency in Brazil in the first round. However, excluding boycotts and illegal votes, Lula already has 52% voting intentions.
/home embedded code/
/end embed code/
If a second round takes place, it will take place on 30 October, and according to polls, Lula will be elected with 54% of the vote, compared to 35% for Bolsonaro.
The current president has an approval rating of 29%, up from 30% a week ago, compared to his disapproval rating of 47%.
In another part of the poll, 51% of those consulted replied that they would never vote for Bolsonaro under any circumstances and 35% said they would never vote for Lula.
cross statement
After the results of the elections were released, Lula bet on his victory in the election at an event in So Paulo with artists and intellectuals. "We are one step away from victory on October 2nd," he said.
The 76-year-old former president said, "I am happy because I see the possibility that democracy is returning to this country, that people are going to take to the streets again, that they can wear clothes without being disturbed."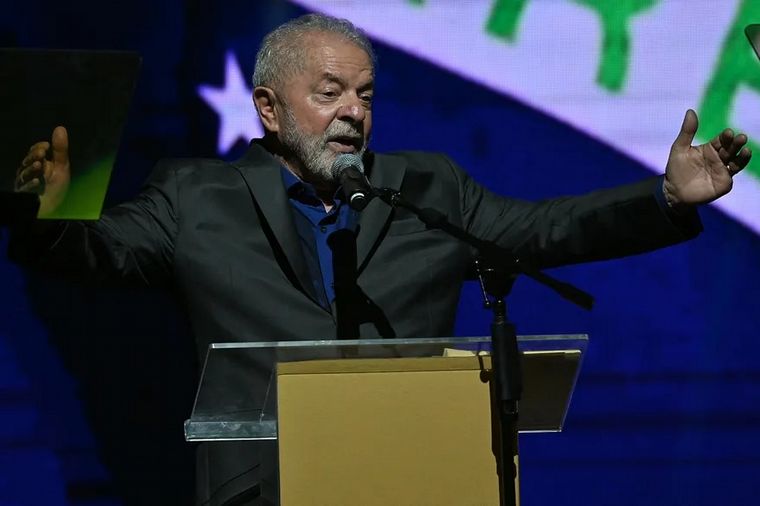 And he declared: "It is necessary for those who love democracy and work to win the vote of all."
For his part, Bolsonaro said he would wait until the results of the electronic ballot boxes to decide whether to accept the result and condemned the victim of harassment by the Superior Electoral Court (TSE).
"Just as no one today has a way to verify the electoral process, so the other side" [la oposición] They have no way of proving that this was serious," the president announced on TV records.
Asked if he was going to "question" the numbers from the electronic ballot boxes, Bolsonaro replied, "Look, I'm going to wait for the results."
And he reiterated that the armed forces should be authorized to enter TSE's "chamber rooms" or bunkers where electronic votes will be counted "to zero out the possibility of fraud".