The Reserve Bank of Australia (RBA) has gathered enough reasons to refrain from adopting rate hikes before the end of this year, challenging expectations of an interest rate hike soon. Although the exact month of the rate hike is unknown, most forecasters expect the cash rate to reach 1% by the end of this year.
The factors that have increased inflationary pressures in the recent past have necessitated an increase in interest rates to keep prices under check. However, the rate hike may not be welcome news for mortgagee, who may face a tough road ahead with rising interest rates taking a heavy toll on their pockets.
Events on one side of the world have raised the need for prompt policy action on the part of the central bank. For Australia, global market events are acting as a double-edged sword, as rising commodity prices can generate even higher export revenues. However, rising prices mean only one thing for consumers: expensive days are ahead. On this pretext, interest rate hikers are most likely to take action against mortgage loan holders.
Interesting read: Will the global supply chain crisis end soon?
The growing popularity of fixed rate mortgages
The pandemic not only shook existing medical systems, but also shook economies around the world. This brought a significant change in the way Australians held mortgages. While variable-rate mortgages were common among Australians a few years ago, post-pandemic credit has largely been dominated by fixed-rate mortgages.
With interest rates maintained at record-low levels, more and more individuals have locked themselves in on lower interest rates, changing the long-term trend for the country.
However, one cannot ignore that fixed rate mortgages come with an expiry date on a fixed rate. Most of these mortgages offer a two- or three-year window when interest rates are set, with interest payments suddenly jumping as soon as the loan term ends.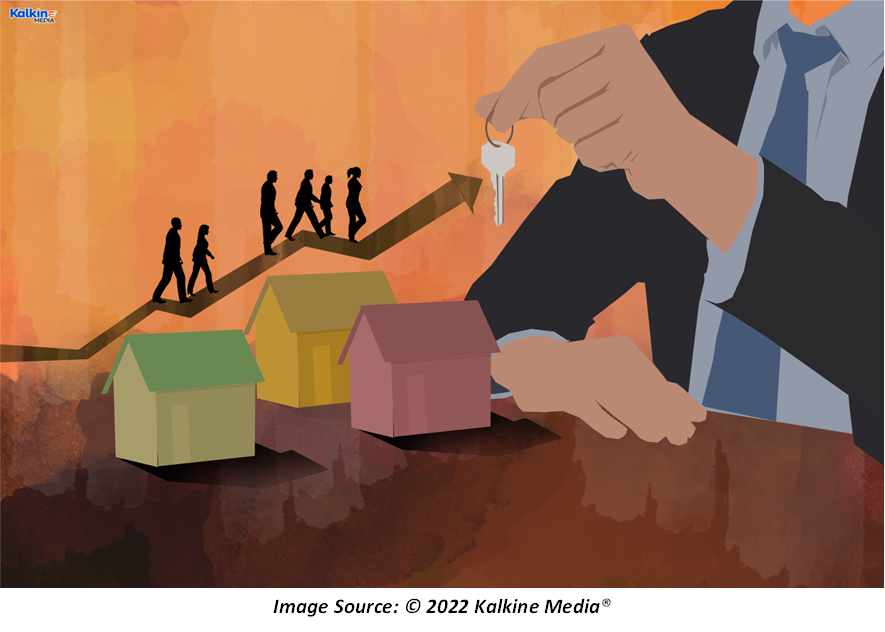 It has been 17 months since the RBA has maintained interest rates at 10 basis points. Essentially, this means that borrowers who first reduced interest rates are now reaching the end of their fixed rate loan term. Refinancing in the coming months would mean that higher interest rates would be applicable on such loans. For those holding mortgage loans, this would mean a steep increase in interest payments on properties that are already priced at extremely high rates.
Don't Lose: Your Uber ride is now going to be expensive, know why
When will interest rates rise in 2022?
Market pundits have different opinions regarding the hike in interest rates. These gaps stem largely from supply-side shocks, rising prices and declining consumer confidence since February 2022 amid the Russia-Ukraine crisis. However, forecasters unanimously agree that interest rates will rise until the end of 2022.
Most forecasters expect Australia's first rate hike since the start of the pandemic to occur by mid-2022. RBA Governor Philip Lowe expects the cash rate to reach 2.5% as normal. However, there is no certainty in this, as different market forces are taking shape globally.
How do wars affect interest rates?
The real interest rate may remain negative for a long time in view of rising inflation. The real interest rate is calculated by subtracting the inflation rate from the nominal interest rate and thus adjusted for inflation. As supply-chain constraints cast a shadow of uncertainty over economic growth, negative real interest rates could become a burden for the financial sector.
ground level
Australians saved during the pandemic for vacation or emergencies can comfortably make ends meet through rising interest rates. However, many others will be left to manage their finances as high interest rates can hinder their income.
Furthermore, if the RBA goes ahead with the widely anticipated policy of implementing several near-term interest rate hikes, consumers could soon plunge into a pool of financial turmoil. But if economic growth picks up and employment remains stable, most Australians will be able to show some resilience against another shock. Overall, the actual impact of the hike in interest rates is yet to be estimated.
Read also: Australia Pension Centerlink – 5 important facts to note now