His defeat against Auger-Aliassime left the Spaniard seeking revenge
spanish tennis player Rafael Nadal focus on next season for the year 2023after the loss against canada felix auger-aliassimby 6-3 and 6-4, which practically knocks him out final atp which is played in Turin, the only major tournament that does not remain in its showcase.
"These two games have not been bad tennis-wise, they have been bad mentally in crucial moments. This day was better than the other, although I could not make my choices well. I fought till the end, but when things go like this, with this dynamic, it is difficult to change," he said. Nadal,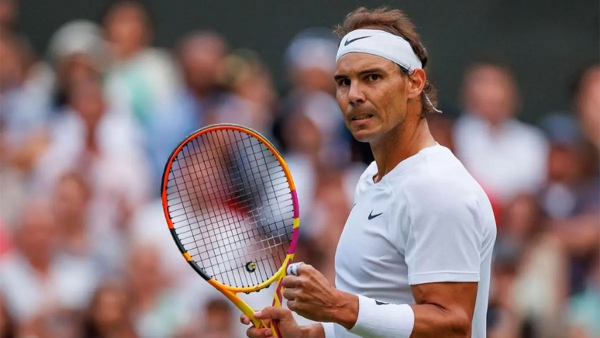 The Spaniard, who equaled his worst streak in the last 13 years, was clear with his explanation
Nadal, who has four losses in a row, something that has been happening since 2009, felt frustrated and insisted on his usual maxim. "The ones who do the most win because they know how to navigate the zone of discomfort. I don't know any other way to fix it than to work," explained Spanish tennis player.
Regarding whether he is optimistic or skeptical about the Australian Open, Nadal replied that it is something consistent: "You can be optimistic and you can be skeptical. If you have no doubts, from my point of view you Be cocky; and if you are not optimistic it is impossible to win", Nadal told his followers.
Rafa Nadal With Very Strong Training At Australian Open 2023
"Doubt makes you work hard. Doubts are good, they'll help me. And optimism too. It's time to recover, work hard, stay positive, accept the challenge and I'll have to suffer some more. We'll find out." Am I ready in the coming months," he commented, revealing that he would be skipping his vacation.
Furthermore, he assured that he feels motivated and that he is not thinking of leaving right now: "If I am here it is because I am motivated. Whatever happened to be here and at the end of the season The simple fact of fighting with him, which is the easiest thing not to do, shows that there is confusion".