At the end of the day, in the middle of the night, the world can seem like a dark place to many, where the flow of thoughts seems endless, and in more extreme cases everything seems to fall apart when you put your head on the pillow. It is not for nothing that negative emotions attract more attention than positive ones, dangerous ideas increase their attractiveness, and inhibitions disappear: among other things, many people crave shameful pleasures, such as a cigarette or carbohydrate-rich food. Sounds familiar?
The Mind After Midnight Hypothesis
Related to this phenomenon, researchers at Harvard and Pennsylvania Universities have published a new hypothesis they call Mind After Midnight, which suggests that changes in the brain occur when people are awake, during the biological circadian night. that is, for most people, after midnight.
Specifically, the scientists say that late sleep may cause neurophysiological changes in the brain that change how we interact with the world, especially impulse control activities (including those associated with addictive behaviors) such as substance abuse. substances and gambling), remuneration. processing and processing information, all without fully thinking about the consequences, according to a statement from Massachusetts General Hospital.
Deprivation of sleep and wakefulness
According to a study detailed in an article recently published in the journal Frontiers of network physiology, It was already known that lack of sleep or sleep deprivation, which implies nighttime wakefulness, has recently led to cognitive and behavioral dysregulations and the functioning of our brain. However, recent discoveries show that changes in cognition and behavior occur when a person is awake at midnight.
In short, Clerman argues that the influence of the circadian rhythm on brain activity changes over the course of 24 hours, influencing how we process our experiences and respond to the outside world.
Evolution and risk behavior
From an evolutionary standpoint, this makes sense. Humans are far more efficient at hunting and gathering in daylight, and while night is ideal for recreation, humans were previously at greater risk of being hunted. Scientific anxiety.
"The basic idea is that, in terms of high-level global evolution, the internal circadian body clock is tuned to processes that promote sleep rather than waking after midnight," says Elizabeth B. Clerman, MD, researcher in the Department of Neurology at Massachusetts General Hospital, professor of neurology at Harvard Medical School and lead author.
To cope with this increased risk of nocturnal hunting, our attention to negative stimuli is unusually higher at this time, researchers say. While it once helped us jump on invisible threats, this hyper-focus on the negative can fuel a disrupted motivation/reward system, making a person especially prone to risky behavior.
Thus, Clerman says that the influence of the circadian rhythm on brain activity changes over the course of 24 hours, which affects how we process our experiences and react to the outside world.
In fact, we react more positively during the day than at night because circadian rhythms are strongest in the morning and least in the evening. In addition, Clerman says, our bodies produce more dopamine at night, which can change our reward and motivation systems, which can lead to risky behaviors.
Further research could help vulnerable people
Clerman describes this hypothesis as a call for researchers to do more research to better understand how these circadian differences affect behavior. In this way, strategies can be identified to help people cope with the situation.
To support their point of view, the authors of the study provide two examples. One of them is a heroin addict who is best able to control his cravings during the day, but can't help but give in at night. The other is an insomniac college student who begins to feel lonely and desperate as his condition continues.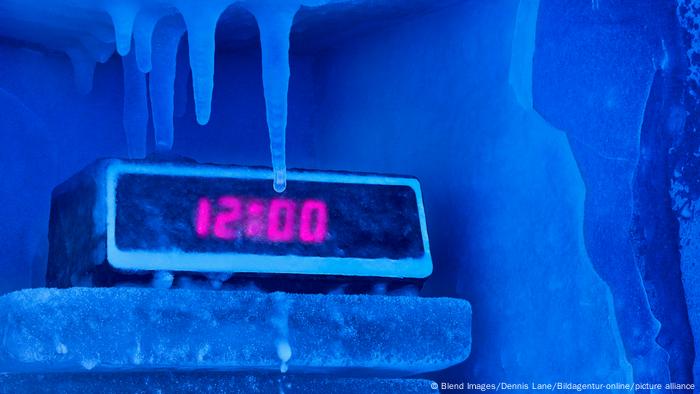 Scientists warn that the human mind is not designed to stay awake after midnight.
Both situations can end fatally. And the fact is that, according to the study, the night is associated with an increase in impulsive behavior such as suicide or self-harm, violent crime, drinking alcohol or other substances, and eating.
For example, a study based on a 2016 study found that the risk of suicide between midnight and 6 am is three times higher than at any other time of day. In addition, another 2020 study concluded that staying awake at night is a risk factor for suicide, "possibly due to a mismatch in circadian rhythms."
Suicide, previously unthinkable, arises as an escape from loneliness and pain, and before considering the costs of suicide, the student has acquired the means and is ready to act at a time when no one is awake to stop him. authors of the Mind after Midnight hypothesis.
just a hypothesis
Despite the interest in the new study, more tests and studies are still needed. In the end, it's important to note that The Mind After Midnight is still a hypothesis.
For this reason, the same researchers as Clerman and colleagues believe that these factors need to be further explored to ensure we protect those most at risk from nighttime awakenings.