Northern Territory Chief Minister Michael Ganner has called everyone who opposes the introduction of the COVID-19 vaccine, or supports those who oppose it, "anti-vakshira."
"If you are opposed to the mandate, you are strongly opposed to vaccinations," Ganner told reporters today. "If you support, defender, give the green light, comfort, support. Anyone who opposes the vaccine is definitely opposed to the vaccine.
Ganner then told the New East people who were against the "slaughter it" directive, as the New Testament government was going to ensure that as many people in the Territory were vaccinated as possible.
Citing the National Cabinet's COVID-19 simulation report that governments have used to plan a safe COVID recovery in Australia, the chief minister said the report lays out the goal of re-opening the vaccine at an 80 percent double dose.
"Our vaccination mandate is absolutely essential to protect lives, especially Aboriginal lives, and I will never give up on vaccine support," he said. "Anyone who comes for a mandate, you are an opponent of vaccines."
When asked if the community would be more comfortable accepting new business as the territory opens, Ganner said, "You will definitely get COVID, and you will get COVID either a vaccine or not being attracted … and I would prefer you to get the COVID vaccine."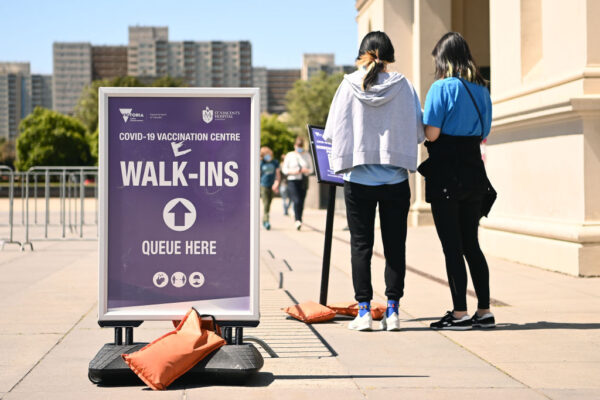 Ganner said about 400 civil servants in the New East government have been fired due to their vaccinations.
"A small number of these are frontline positions that will be filled by new staff, but overall there will be a reduction in the civil service by about 300 positions," he said.
Gunnar's comments came after Prime Minister Scott Morrison called on governments to back down on November 18 and allow Australians to take back their lives and freedoms.
"We do not support the government's introduction of mandatory vaccines," Morrison said. "Companies can make their own choices under the law, but we don't tell them what to do or tell Australians what to do."
However, Morrison received criticism for his comments on Labor MP Josh Burns, who asked the Prime Minister in Parliament on Monday when asked why his Facebook video clip excluded his comments condemning the violence during the Melbourne protests. and only a section is included in which he criticizes the requirements for vaccination. …
"I condemned these things very clearly," Morrison told parliament.
"My government supports the national plan that we have implemented, and we must make sure that all Australians can look to the future with confidence."
"This is what we are focused on – the positive aspects of the future with regard to where we are going as a country," he said.
…