New Delhi, Online Desk. In the midst of Sri Lanka's political and economic crisis, a section is repeatedly trying to prove that India is also on the cusp of a similar crisis. The most talked about in this matter is the debt on India. India has 12 times the debt of Sri Lanka. In such a situation, we have to understand whether the debt on India is really a matter of crisis?
Perhaps the reason behind never considering a neighbor as weak must have been that we should keep ourselves more prepared than him. It is equally important to prosper amidst the natural and natural notion of rivalry with the neighbor. Any kind of economic, social and political disturbance or difficulty in the neighborhood affects its all round development.
Today, when India is most in need of the fastest development, many of its neighboring countries are facing economic, social and political unrest. The world is watching the condition of Sri Lanka. The picture of Nepal, Bangladesh, Maldives and Pakistan is also not hidden from anyone. Actually all these countries have two things in common. The economy of most of the countries is dependent on tourism.
For the last two years, the Kovid-19 epidemic broke the back of this way of earning. Second, these countries have a huge debt of China, for which they are moaning only after paying their interest. The rest of the work has been completed by their financial mismanagement. In such a situation, the biggest issue today is the investigation of the impact of this ongoing unrest on India by the neighbors.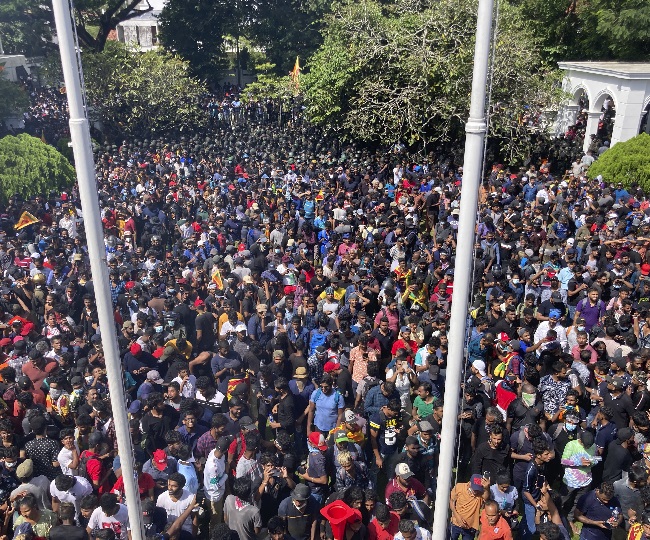 The World Bank report says that for developing countries like Sri Lanka, this ratio should not exceed 64 percent. Debt above this has a negative impact on growth. Which is being reflected in the current picture of Sri Lanka.
The US has a foreign debt of $ 23,900 billion, which is more than its GDP.
Britain has a debt of $7,300 billion, which is more than two and a half times GDP.
The foreign debt on France is $ 6,500 billion, which is equal to two and a half times its GDP.
19.9 is India's external debt vis–vis GDP.
There has been an increase of $47 billion in debt over the past year.
Debt on us is very less than GDP
Undoubtedly, seeing these figures, there is concern at first glance. The total external debt on Sri Lanka is 51 billion dollars. That is, the total debt on Sri Lanka, almost as much debt has increased on India in the last year itself. However, there is nothing to worry about in this case. In fact, the total debt on India is relatively small as compared to GDP. India's debt to GDP ratio was around 20.6 percent in March 2020, which increased to 21.1 percent in March 2021. This ratio has come down to 19.9 per cent in March 2022. The lower the ratio of debt to GDP, the more able a country is to pay off its debt. The debt ratio on Sri Lanka was very high. In 2018, Sri Lanka had a debt of more than 80 percent of its GDP. In 2020, it had reached an all-time high of 101 percent.
Edited By: Tilakraj