We all know the Mini car, which was very small in size and became very famous in the 90s because it was the car of the iconic character Mr. Bean. Well, let's get down to business, the pioneer in electrogenic conversions has announced that the mini car will be able to go electric thanks to a battery kit that will be easy to install.
With the installation of this kit it is intended to modernize a classic car, a push to the present making it more ecological, the cost of this kit is approximately 17,300 euros without VAT included. Electrogenic ensures that this upgrade can be done by any professional mechanic. This kit, so you can turn MINI into an electric car, will be available worldwide through the Electrogenic partner network from autumn 2023.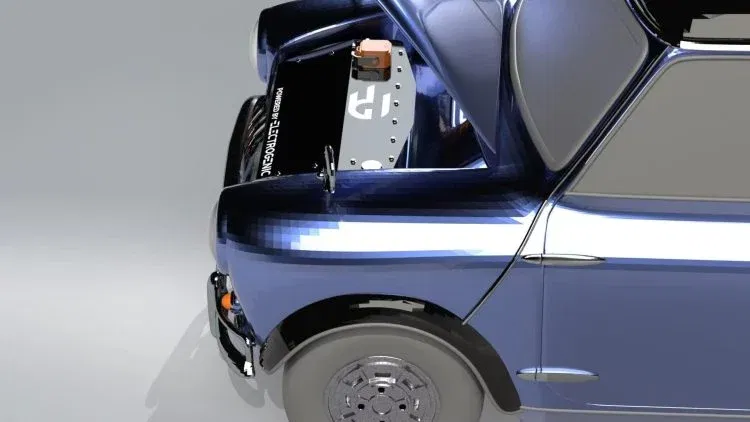 What's in the kit to convert a Classic Mini to Electric?
It has a plug-and-play system, which apart from being simple, also offers quite good autonomy, we are talking about 130 km with each charge which should help you go to work and return home without any problems Will do This electric propulsion system is powered by a 20 kWh battery pack, so you can rest easy with this kit.
Charging options include a front-located Euro Type 2 socket. The company also promises to offer a version with more autonomy and an additional battery in the future, although at the moment they have not specified its characteristics such as the size of the battery or its theoretical duration.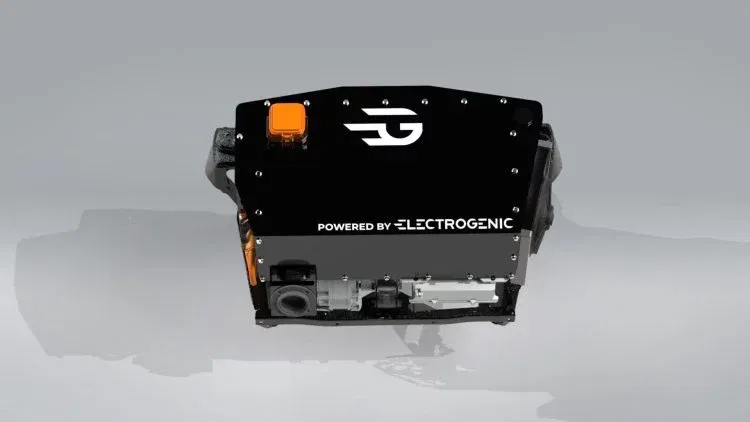 The Mini car conversion kit is easy to install and the system can be easily integrated into a classic Mini's replacement front subframe. Previously Electrogenic has done other car conversions to make them electric, an example of which is that it has done so with classics like the Land Rover Defender, the luxurious Porsche 911 and the Jaguar E-Type which is very reminiscent of the car from Super Agent 86. Is. ,
"We are delighted to unveil our innovative Classic Mini EV Conversion Kit to the world," said Steve Drummond, co-founder of Electrogenic. It presents Electrogenic's extensively developed, cutting-edge EV conversion technology in a more accessible package than ever before. does."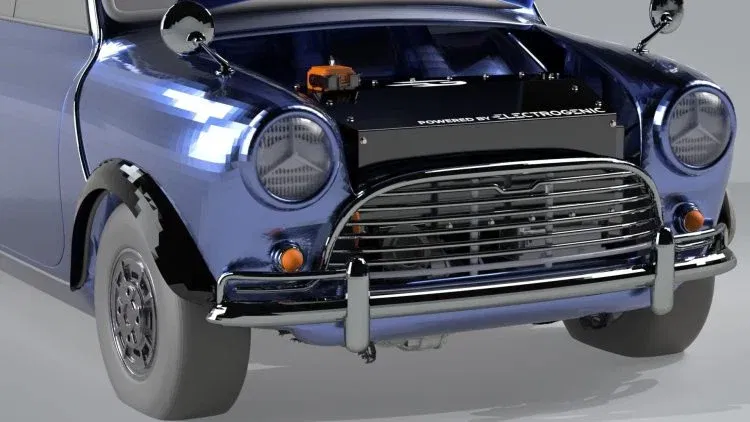 He adds: "We've done electric conversions on many classic Minis over the years and saw a huge demand for an affordable and easy-to-install solution." This practice will surely become more popular in a short time, converting classic vehicles to an electric system in which they may be part of the transition from gasoline to electric cars.