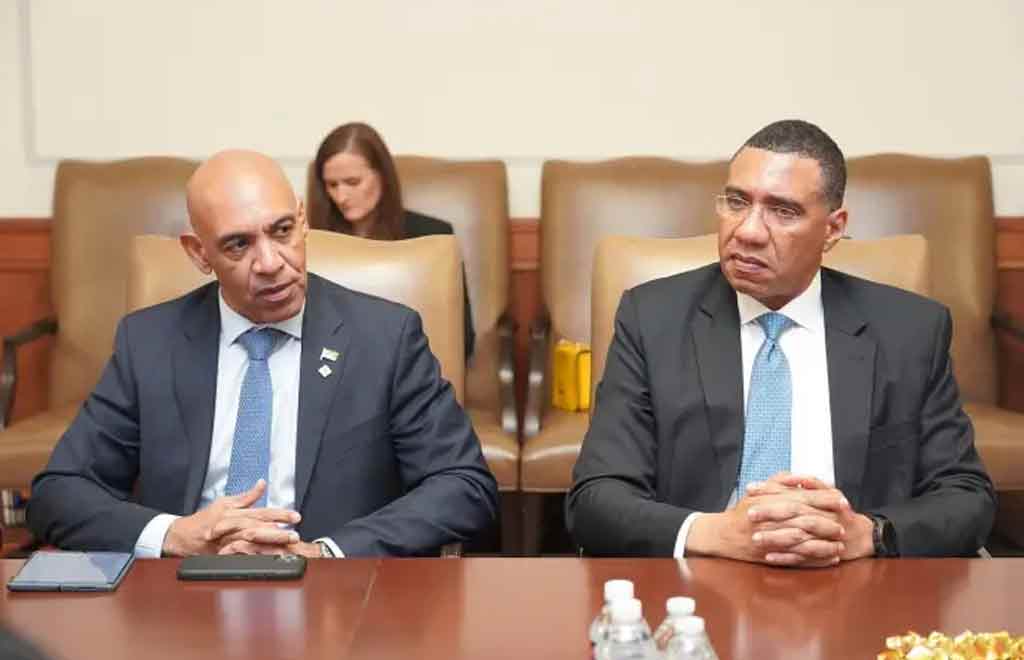 Kingston, December 9. Jamaica has denounced to the United States the names of national criminals based in that country who allegedly direct, solicit or finance the commission of crimes in this Caribbean region, the government announced today.
Prime Minister Andrew Holness; And the director general of police, Major General Antony Anderson, briefed senior officials of the Justice Department as well as the Federal Bureau of Investigation (FBI) on the situation, according to a press release.
"The close co-operation will ensure that criminals do not feel that they have a safe haven in the United States from which to sponsor crime in Jamaica," the commissioner said.
In a meeting held in Washington a day earlier, US bodies assured that they are taking even bigger measures to combat the problem of illegal export of firearms.
The Jamaican head of government recognized the approval of the bipartisan Safe Communities Act by the northern country's House of Representatives, "which creates a legal framework for detaining and prosecuting people," he stressed.
However, he requested that smugglers and weapons destined for the region be given priority under the provisions of that legal body.
The two sides convened to discuss the growing threat of transnational criminal gangs, organized crime violence and illegal arms trafficking in Jamaica, while studying the possibilities of expanding institutional training and human resources.
The nation of nearly three million residents set up special operations zones at the start of the week, and for 60 days, as part of continuing efforts to curb crime.
The gangs, known here as "platoons", are linked to political forces and use extortion, drug trafficking and lottery scams to finance their activities, resulting in large numbers of murders. Huh.
Jamaica has accumulated 1,395 murders to date since the start of 2022, up from 1,338 in the same period last year, and has been one of the regions with the most murders in the US in recent decades, according to experts. (Text and photo: Prensa Latina)
---
---


notes
---
Your email address will not be published *