James Cameron It is a reference in the world of cinema. Their films are successful at the box office, and they compete with each other to see who can make the most money or win the most awards in the film industry.
It can be said that his films are truly gigantic, just like his love life. And the director of "Avatar," "Terminator," and "Titanic." He was married five times.
Sharon Williams She was Cameron's first wife. The relationship began in 1978 and ended in 1984. Williams received the paltry sum of $1,200 in her divorce settlement. One year later, Gale Anne Hurd She became the wife of a filmmaker. She was his producer on "Terminator," Aliens," and "Abyss," but love didn't work out. The relationship ended in 1989.
Kathryn Bigelow She was Cameron's third wife. The relationship lasted from 1989 to 1991. Twenty years later, Bigelow competed with her ex-husband for the Oscar for Best Director. She won in 2010 with the film "In an Enemy Land." She was the first female director to win an Oscar in the Mecca of cinema.
The actress who gave life to Sarah Connor in Terminator," Linda Hamilton, was James Cameron's romantic partner between 1997 and 1999. Together, they had a daughter, Josephine. Hamilton filed for divorce after finding out that Cameron was having an affair with the actress. Suzy Amis, who played the role of Lizzy Calvert in the film "Titanic," It was one of the most expensive breakups in Hollywood, as Hamilton received half of the director's profits—almost fifty million dollars.
In 2000, Cameron married actress and model Suzy Amis. Amis and Cameron have three children: Claire (April 4, 2001), Quinn (September 9, 2003), and Elizabeth Rose (December 29, 2006).
Without a doubt, James Cameron had a fiery love life that rivaled his exuberant career on the big screen, where he established himself as the top-grossing man in Hollywood. Next, We introduce you to his five wives in detail.
Sharon Williams
She is the only woman It is not connected to the world of entertainment. The director married her in 1978, when she was 24 years old. At that time, he gave up his job as a truck driver to devote himself entirely to the world of cinema. The marriage lasted until 1984, the same year the filmmaker released "Terminator," his first big hit in Hollywood.
Gale Anne Hurd
In order to make this feature film, James Cameron relied on producer Gale Anne Hurd, who helped him refine the script. A year after the premiere, the two became husband and wife. Not only did they share their love life, but they continued to work together: she produced Aliens: The Return (1986) and Abyss (1989). Although they achieved great professional success, in reality, this is not the case The love didn't last. This is how they decided to sign the divorce papers in 1989.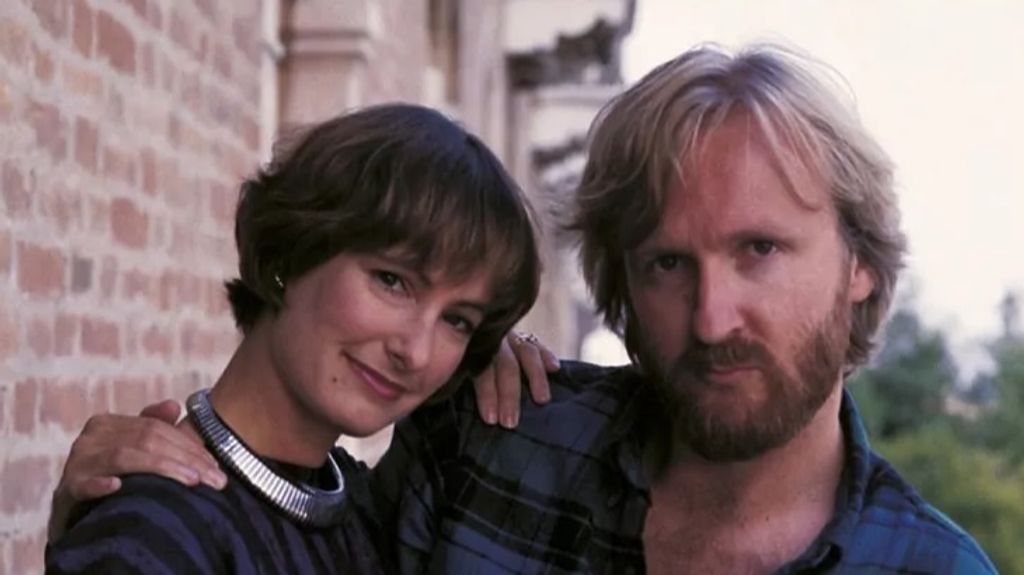 Gale and James GTRES
Kathryn Bigelow
The same year of his divorce, the "Avatar" director married Kathryn Bigelow. However, the relationship did not last long and they finally separated in 1991. Curiously Both released two films in the same year that changed their careers forever.: "He Called Him Bodhi" and "Terminator 2".
It wasn't the only occasion when both competed for their films. In 2010 they competed for the Oscar for Best Film.: She was competing for "In a Hostile Land" and he was competing for "Avatar." As you may remember, the award ultimately went to the director.
Linda Hamilton
Another of James Cameron's wives was Linda Hamilton He directed the first two parts of "Terminator".. With her he went one step further; in addition to getting married, he also had a daughter in 1993.
They married after becoming parentsexactly in 1997. It was an important year for the director because he broke records with "Titanic", one of his best films, and met the actress Suzy Amis.
During filming, rumors of a romance between the filmmaker and the actor quickly surfaced. Given the excitement, he decided to propose to Hamilton. The relationship was already at its worst, and two years later they eventually divorced.
Suzy Amis
Naturally, Rumors of infidelity were finally confirmed. Although their romance began somewhat controversially, James Cameron and Suzy Amis They are still together today. In 2000, she became his fifth wife and mother of three children.
According to the director himself in an interview: Suzy is different from all the women he has fallen in love with: "There's a downside to being attracted to strong, independent women: They just don't need you!" But luckily, I'm now married to a strong, independent woman who believes she needs me."