The defamation lawsuit between Johnny Depp and Amber Heard has brought a previously private issue – intimate partner abuse – to a very public platform. The loud and judgmental response from a large number of online observers reveals how little people understand about domestic abuse and what happens behind closed doors.
I research police responses to intimate partner abuse in the UK. Unlike most of the public, response officers undergo regular training to prepare them to intervene in abusive situations and resolve charges.
There are three things to consider before making an allegation about who is a liar in an abusive situation.
Forget who says what – look at the power dynamics
A common issue police encounter is the "he said/she said" puzzle (insert alternate pronouns as appropriate). This arises when perpetrators and victims tell conflicting stories about alleged abuse. When each person accuses the other of misbehavior, who do you believe? Criminals rarely admit wrongdoing, and most manipulatives will accuse their target of the same behavior for which they are guilty. It's difficult to navigate, but can be done by paying attention not only to what the people involved say, but how they behave.
Victims of coercive or controlling relationships usually believe that their partner has issues that they can fix with dedication. They defend their partners by blaming their abusive behavior on drugs and alcohol or by giving them a chance for the pain they caused. Not initially reporting the abuse or failing to seek medical help for injuries is common for victims who do not want to put their abuser in trouble. Many do not want to make a statement or will refuse to support the prosecution. It can also be a way of showing loyalty.
When it appears that their misbehavior will be exposed, the perpetrators will take especially hard acts of punishment as a form of punishment and work to discredit the character of their victim. They will use the same allure to win over their prey in order to gain support from the outside world. When confronted with two people claiming to be the "real victim," look for the one who insists on having the upper hand.
Question your beliefs about gender stereotypes
Recently there has been increased attention and support for male victims of intimate partner abuse. One of the main reasons it has persisted for so long is the detrimental effect of long-standing gender stereotypes: masculinity equals credibility, power, and power, and femininity equals dependence and emotional instability.
According to these stereotypes, it is almost impossible for a male to be a victim, especially for a female partner. Femininity is associated with submission, not power, and admitting to suffering means acknowledging the lack of masculinity.
In interviews, male victims told me they had no problem believing them, but they felt the risk of harm to the police was low where the perpetrator was female. However, many female victims still felt that a male perpetrator's word was belied on them and that the police did not consider the risk as high as they themselves did.
Intimate partner abuse is much more than physical assaults (though there are many ways to hurt someone older and stronger than you). Both men and women are capable of misbehaving with an intimate partner. Most of the victims are women because existing social systems – such as the traditional family structure, which restricts women to the household – predominate men.
---
Read more: Why victims of domestic abuse don't quit – four experts explain


---
Recognizing that male victims are common, we must be wary of the tendency to assume that the male voice is the most reliable.
It is more common for criminals, regardless of gender, with a conviction to play the dominant role. Some may use a public face that contrasts sharply with their private face, introducing sophistication and charm as a way to win observers on their side and discredit their victim.
Recognize emotional and psychological abuse
Emotional and psychological abuse is often misunderstood, sometimes even by the police. In interviews, officials often suggested that substance abuse or poor mental health causes someone to become a victim, rather than acknowledging that these issues are often the result of abuse.
Destroying the victim's psychic abilities is a fundamentally abusive tactic. Victims usually describe a slow descent into instability at the hands of a capable offender. "Gaslighting" is a tool of manipulation used to erase and deny a victim's sense of reality, giving them a fragile sense of self and an inability to function socially.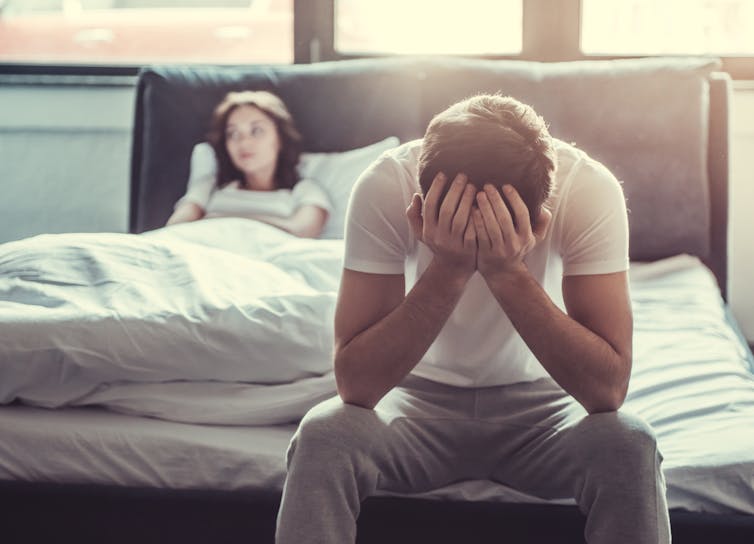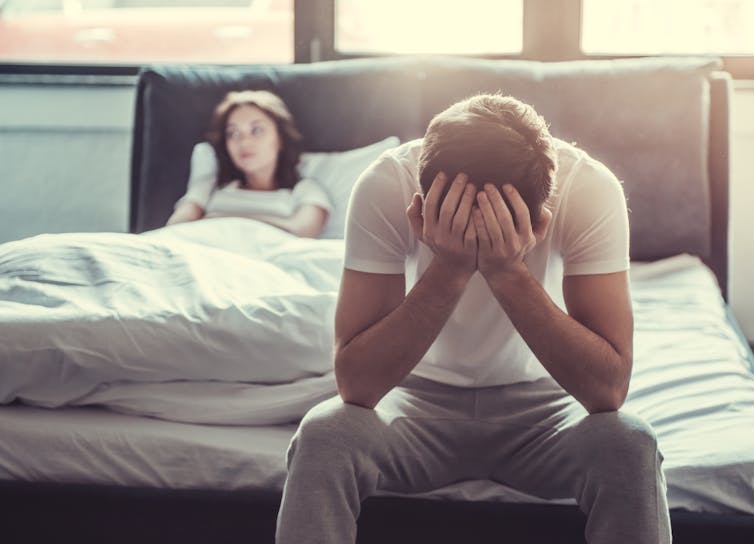 Despite these mental health effects and stereotypes about domestic abuse victims, people who experience intimate partner abuse are usually resilient and resourceful. Victims often describe themselves as strong and independent. "I never thought someone like me could be the victim of domestic abuse," is a familiar refrain.
They will often protest their abuse, sometimes with physical retaliation, but this should not be confused with guilt.
If a survivor seems uncertain and self-conscious when describing their experiences, it is probably because they are – their reality and experiences have been denied. If they have reacted rashly or violently, it is because their resilience has been tested to the point of breaking. And if they think they have mental health issues, think about why. They may have been emotionally and psychologically abused repeatedly and viciously.