It's been rumored for weeks that Kardashian was banned from the Met Gala this year, but nothing could be further from the truth. As has been customary for the decade, Kim Kardashian and Kendall and Kylie Jenner ascended the steps of the Metropolitan Museum in New York.
The eldest of the Kardashian-Jenners in a pearlescent dress, Kylie in a Haider Ackermann design for Jean Paul Gaultier, and Kendall in one Body by Marc Jacobs that includes one of the latest trends on the catwalk: hitting the street in panties.
However, the gala wasn't the most daring look of Kendall Jenner, who headed for one of the after-parties after the event, leaving all the reporters and curious Oziplatikos with her dress. The model completely transformed in the indescribable vintage Chanel design.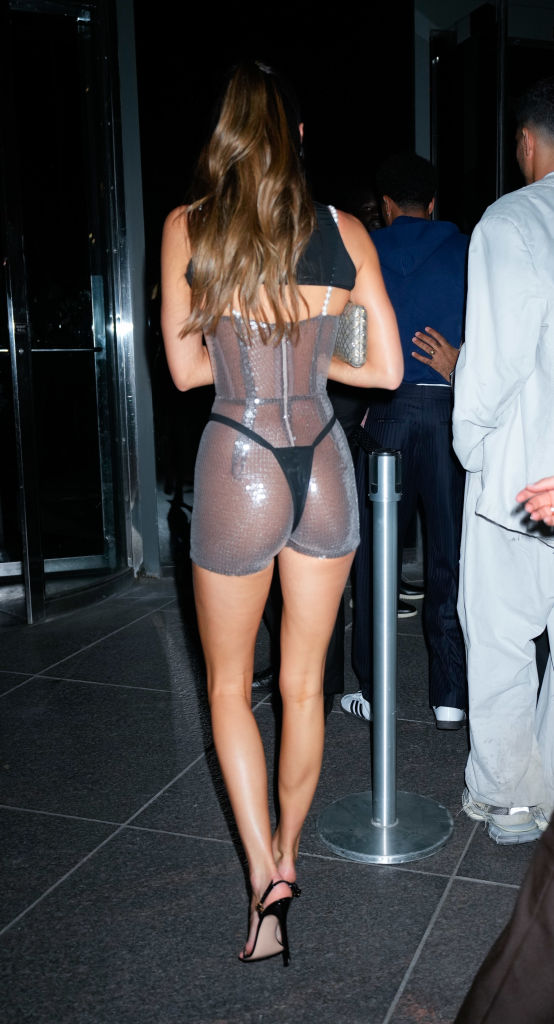 It is a type of shiny jumpsuit with straps of transparency and pearls which is worn over a black thong. The dress was part of a collection Lagerfeld presented for Chanel in 1994, and Jenner paired it with simple black strappy sandals.
Though they didn't pose together upon arrival at the gala, Jenner left the hotel on her way to the after-party reggaetonero Bad Bunny, thus confirming the relationship that has been rumored for months.
In the images, the couple is seen smiling amidst a swarm of photographers following them and the artist is on her way to the party with a bottle of champagne.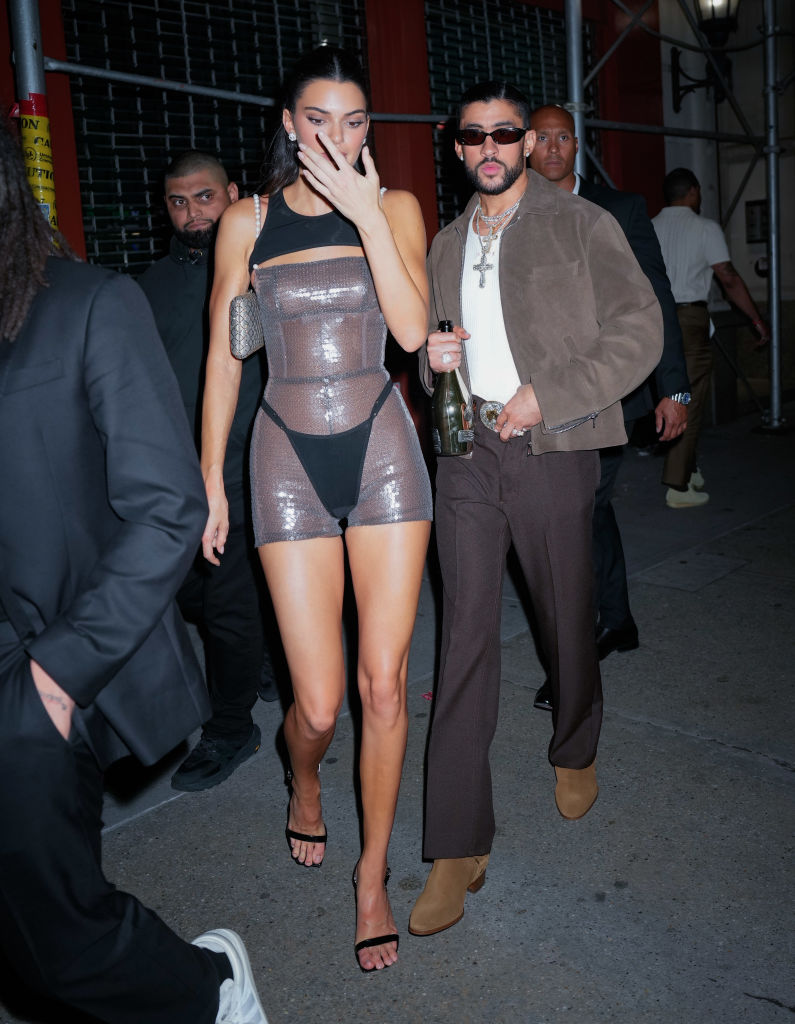 Jenner and Bad Bunny have been photographed in New York in recent days after being caught by paparazzi riding a horse and at Coachella, where the artist was one of the headliners.