Konica Minolta's new PKG1300 Corrugated Cardboard Press is a more powerful and tremendously attractive solution for customers in the industrial sector and packaging manufacturers.
Konica will introduce its new PKG 1300 machine among other innovations in the next edition of Minolta Ampaq 2022. Konica Minolta's new PKG 1300 corrugated cardboard press takes the feel of its predecessor, the PKG 675, but adds notable improvements and benefits. ,
This second generation corrugated cardboard press enhances the features of its predecessor. Among its improvements, the most notable change is the ability to print on a white coated topcoat thanks to its optional IR dryer. This opens up a vast world of custom applications that provide added value for many industries such as e-commerce. This functionality is more durable, less expensive and more reliable, thanks to the change of HP PageWide inkjet heads.
The PKG-1300 is an update to Konica Minolta's PKG line. This sophisticated corrugated press has an automatic feeder and stacker available which provides maximum reliability, flexibility and accuracy all in one. The PKG-1300 is a high quality inkjet printer designed to quickly and economically print custom corrugated cartons and short runs of flat or pre-cut folding cartons.
When it comes to the packaging market, packaging manufacturers have a perfect solution that will allow them to quickly replicate stunning and attractive packaging designs, helping them not only improve time to market but also reduce waste. can also be reduced. machines.
This machine offers endless possibilities, but among its most frequent applications we find the manufacture of short-run corrugated cardboard containers for personal and home care, and processed foods, where the box is essential for product protection and delivery.
In addition, the new PKG-1300 features a digitally controlled registration system, an improvement of this second generation that replaces the indexing wheel, which, due to the irregularity of the corrugated sheet, can cause discrepancies in the digital system.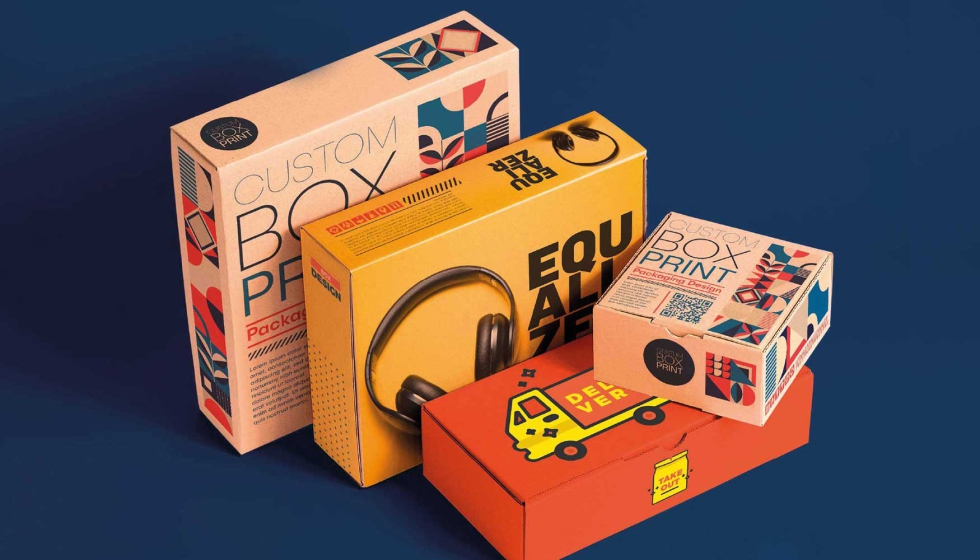 This new corrugated cardboard press is a more industrial machine than its first version and is intended for corrugated cardboard converters that require fewer runs.
Empaq 2022
Konica will introduce the new PKG-1300 Corrugated Cardboard Press at this edition of Minolta Empac 2022, which will feature an extensive list of solutions for the printing industry. The manufacturer will be located in the corridor that joins the logistics fairs and the halls of Empaq, which are held on the same day.
Taking advantage of the combination of the two events, the company will introduce its packaging, packing and logistics products and solutions.
Amidst its extensive catalogue, Konica Minolta will showcase its full potential and offer its most innovative machinery, capable of covering all the essential steps for a complete packaging manufacturing workflow. From the printing and embellishment of any type of individual label to the printing of the final packaging and box for shipment. Quite a full flow!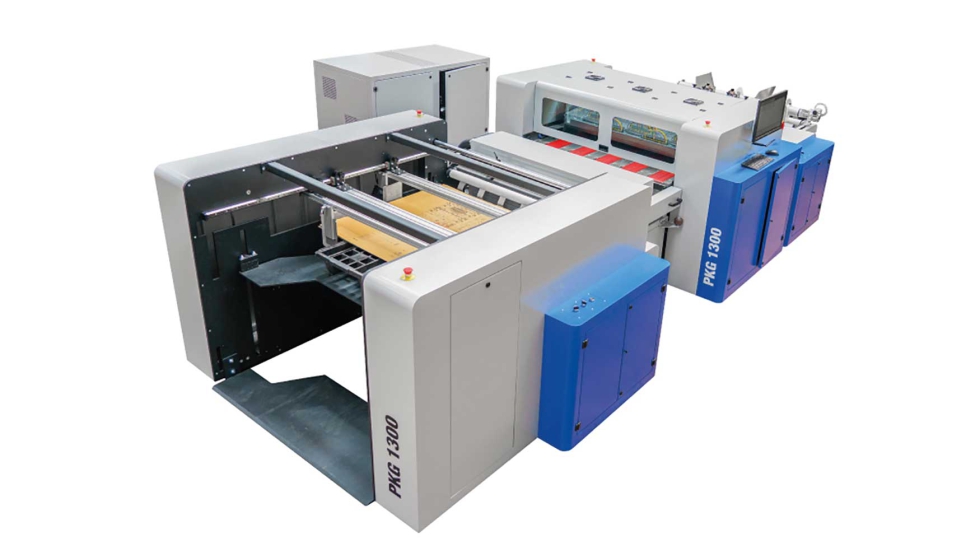 In addition, it will showcase its powerful Mobotics intelligent video cameras, which feature a revolutionary high-end video system, and a host of advanced and fully optimized security and supervision applications and functions.
This edition of Empaq 2022 represents a great business opportunity for Konica Minolta, a manufacturer that continues to establish itself as a leader in the packaging and packaging market, trade market and logistics.