Among the unvaccinated people, approximately every 20 people who have symptoms of COVID-19 will have symptoms for at least eight weeks. About one in five people's symptoms will last for three months or more.
We want to know whether the COVID-19 vaccine can prevent long-term symptoms. To find out, we looked at the data provided by more than 1 million regular contributors. These data come from COVID Symptom Research. In this project, members of the public record their symptoms through an app to help research.
Our latest analysis of research data covering approximately 2 million doses of vaccine shows that the vaccine significantly reduces the risk of contracting COVID-19, and only 0.2% of fully vaccinated people later tested positive for the virus.
Even if you unfortunately contract the virus after vaccination, your chances of getting serious illness or death will be greatly reduced. Double vaccinated people are 31% less likely to have acute COVID-19 symptoms and 73% less likely to be hospitalized-this result is confirmed by the relatively low hospitalization and mortality rates we are now seeing. Even thousands of people in the UK still test positive every day.
The good news is that for those who did contract COVID-19 after being vaccinated, only about 5% of people had symptoms that lasted for more than 4 weeks, which means that their chances of getting long-term COVID-19 are reduced. half. One of the best ways to reduce the risk of long-term infection with COVID is to get a full vaccination as soon as possible.
However, we do notice that frail elderly people and people living in poor areas of society are more likely to contract COVID-19 after being vaccinated, especially if they have only received one dose of the vaccine. This shows that we should prioritize further vaccination efforts and public health measures, such as wearing masks and maintaining social distancing among these groups, especially in places where the infection rate is high and people mix and move around.
Vaccines and long-term COVID
With the launch of the British vaccination program, we have also begun to notice rumors of people who have been infected with COVID for a long time, and their symptoms seem to have improved after vaccination.
The patient-led LongCovidSOS team chose to investigate this by surveying more than 800 long-term COVID patients in early 2021. More than half of the interviewees noticed an overall improvement in their symptoms after vaccination, and then seemed to have continued to improve in about half of the group. About a quarter of the respondents said there was no difference, and one in five said their symptoms had worsened. These findings have been published as preprints, so they have not been reviewed by other scientists, but they have been supported by COVID symptom research data, and we will release the research soon.
However, although there does seem to be a connection between receiving the COVID-19 vaccine and the improvement of long-term COVID, it is not clear how the two are connected. It may be that the immune response triggered by the vaccine has a direct effect on the symptoms.
Or, it may be because these people were initially infected and are recovering naturally from the virus, and time has passed. Or both. Either way, more research is needed to figure out what happened.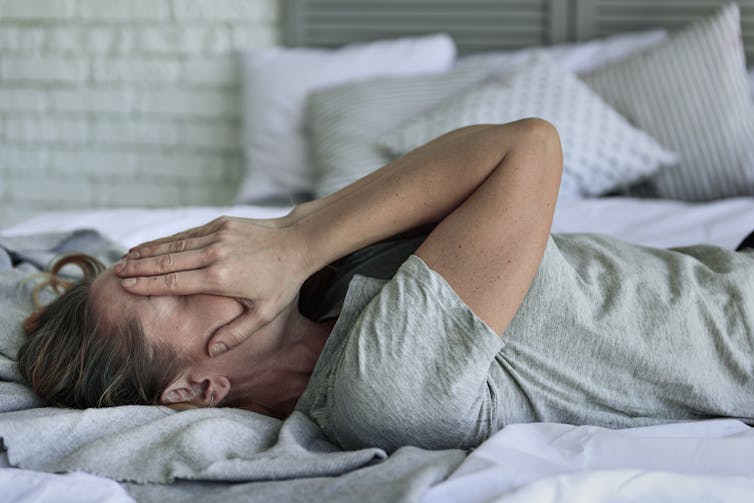 What we can say is that the COVID-19 vaccine is definitely not harmful to people who have been infected with COVID-19 for a long time. More importantly, because we know that it is possible to get the virus again, a second infection with it may exacerbate the symptoms of long-term infected people with COVID and make them further. Therefore, it is very important that we encourage any COVID patients who have not been vaccinated for a long time to get vaccinated as soon as possible to help protect themselves and those around them.
Serious threat
Although the chance of developing long-term COVID after vaccination is small, this is a numbers game, and a small part of the big numbers is still considerable. As long as we see tens of thousands of cases every day, we can still expect to see a large number of people with lingering symptoms in the next few months.
This is especially important for young people, who may be less worried about hospitalization or death, but are still vulnerable to the long-term effects of the virus. Many things may happen in your young months, and a long-term COVID may mean that people will miss life-changing opportunities, such as taking exams or accepting new jobs, and social activities that bring joy and happiness to live a happy life.
For some time to come, we may all live with COVID-19. However, by combining vaccination and public health measures when necessary, we can help ensure that as few people as possible have to directly endure its life-limiting long-term effects.
This article is republished from – The Conversation – Read the – original article.