The economy minister praised the "joint work" of the state, companies and unions. The measure would exempt from payment of income tax for additional people included in their salary.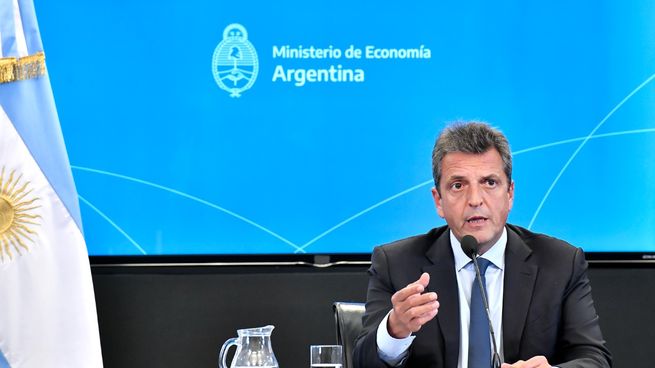 Ministry of Economy
Economy Minister, Sergio Massa, highlighted the "joint work" of companies, unions and the state, which resulted in tax relief for some 20,000 workers in the fishing sector, who were exempted from paying income tax for the additions included in their wages Will go ,
"This achievement is thanks to the joint work between trade chambers, unions and the state, where through dialogue and effort, a measure has been taken that helps workers in the sector to obtain higher incomes," he stressed. Said. ,
Cerca de 20.000 trabajadoras y trabajadores embarcados de la pesca tendrán #AlivioFiscal al ser eximidos de pagar el impuesto a las Ganancias por los adicionales que realicen. pic.twitter.com/u8wUAQHypz

— Sergio Massa (@SergioMassa) May 26, 2023
In this regard, he specified that the agreement reached on May 23, "will provide tax relief to about 20,000 workers on fishing by being exempted from paying income tax for the extra work they do."
The head of the Palacio de Hacienda reported that "fishing is a very sacrificial thing, where people spend weeks or months at sea and away from their families." For this reason, it is nothing more than a fitting recognition of those who put their work and their time in the service of the development of our country, remarked the minister.
Masa travels to China in search of financing
The economy minister, Sergio Massa, will travel to China next Sunday, with the aim of seeking new financing for the country, which has not been compensated by the "agricultural dollar" and delayed talks with the Monetary Fund International, given the continued fall in income May go. (IMF).
Massa will attend the BRICS Bank meeting in Shanghai on Tuesday 30 May and Wednesday 31 May to explore new options to reduce dependence on the dollar as a transaction currency in trade operations.
BRICS is an association of countries made up of Brazil, Russia, India, China and South Africa that seeks to consolidate an alternative position to the hegemony of the United States.
One of the points to be analyzed is the possibility that the banking institution that groups these nations modifies an article of its statute to allow Argentina to trade with Brazil without using the dollar.
It was one of the options that arose during President Alberto Fernández y Massa's last visit to Brazil after Brazilian President José Inácio "Lula" da Silva closed the possibility of direct financing of Argentine exports.
For Brazil to implement a swap mechanism similar to what Argentina has done with China, it had to go through Congress, a condition that Lula was not in a position to offer.