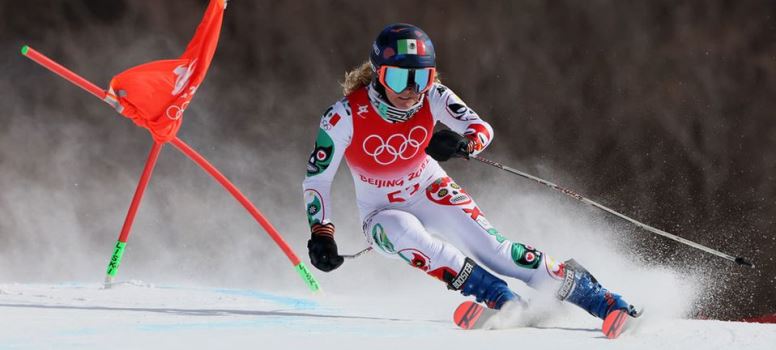 Sunday February 06, 2022 10:16 pm
+ –
---
Our country is proudly represented at the Winter Olympic Games in Beijing 2022 and the activity of the delegation began with a historical record set by Sarah Schleper, the woman born in the United States who adopted Mexico as her country to wear its colors in the maximum party. of sport.
Schleper made her debut this Monday morning in Beijing (Sunday night in Mexico) in the giant slalom competition in the Yanqing mountains and with that she made history by becoming the first female skier to participate in six Winter Olympics, divided between USA and Mexico as their nations.
Sarah Schleper's story as an Olympic athlete began in the last century, in Nagano 1998, representing the United States in the Slalom and she did so in three more Games (Salt Lake City 2002, Turin 2006 and Vancouver 2010), but after She would adopt green, white and red as her colors after marrying the Mexican Federico Gaxiola.
Absent from the Sochi 2014 Olympics after becoming a mother (her children are Mexican), the skier returned to the top stage in Pyeongchang 2018 but as a Mexican and in Beijing 2022 she has made history with her sixth Games, but has promised that her career will continue until the Milan-Cortina Games in 2026.
Agencies
---
.